Yoga class online
For most people, yoga is a low-impact practice that is suitable. However, if you're new to this type of exercise or have never taken a lesson, it's a good idea to start with a flow sequence for beginners regardless of your level of fitness. This will allow you to learn at higher levels the basic concepts and signals that the teacher will use. A professional teacher would be able to deliver those poses with modifications and alternatives. They will also show you how to add props to make the exercise safer, such as a yoga block, bolster, straps, or blankets.
A combination of movement, meditation, and breathwork are yoga lessons. Via a series of poses, a successful course will contain all three of those elements, and it will test you both physically and spiritually. With a variety of styles offered, including Hatha, Vinyasa, Ashtanga, Kundaklini, among others, classes can vary in length from 10 minutes to over two hours
Online classes
1. Yoga with Adriene
Yoga Journey with Adriene Mishler is free on YouTube. 30 days of classes focus on different poses, breathing exercises, and flows. Most courses average 25 minutes, with some much shorter and others going over a half hour. If you're new to yoga, this 30-day program will give you an excellent overview of the principles of yoga, poses, breathwork, and mindfulness that comes with a regular yoga practice. The pace, level of instruction, and modifications make this program a better fit for beginners.
2. Yoga with Vidya
Yoga Vidya offers heaps of free Hatha yoga videos. Some videos center on a single asana; others focus on short asana sequences and full yoga classes. This is a relatively traditional yoga channel, but we suggest it to yoga practitioners or yoga beginners who want to understand yoga's essence.
3. Glo
Glo is a yoga video channel based on an online subscription. It costs $18 a month but is less costly than a yoga studio membership. You can check out thousands of videos of yoga that cover a multitude of subjects and styles. Glo also provides pilates and meditation videos for those who would like to go beyond yoga.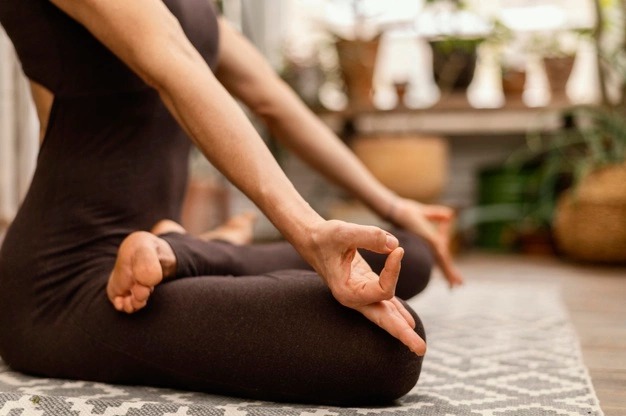 Few Benefits
1. Your Space and Time
You are your own instructor and boss without having the need to arrive at a studio at a certain time. Whether in the early morning or late at night, you can do yoga at any time and at any time. It also helps your practice to be maintained. For the sake of yoga class, you also do not have to think about missing any of your personal or official events/s. You can only take out your laptop and start practicing in your hotel room while you are traveling as well. It's just that easy. And it is this yoga beauty that has made it so famous.
2. Offers choices
For you to choose from, online yoga provides enough opportunities and solutions. There are a lot of videos online, just open it up and start doing yoga, what you want and what suits you best. You also get a chance to select an instructor of your own, practice on their types, and listen to the guest lectures. You should switch with the rhythm of your renowned instructor, which you might not be able to do in your everyday routine and practice.
3. Great comfort
You may not be as relaxed doing yoga in a yoga class, or you may find it hard to concentrate in a room full of people. Online classes allow you to develop into the comfortable aura of your home in your practice. If you are only a beginner or have an advanced level of yoga practice, or yoga is a new game for you, creating space to grow your own yoga relationship strengthens your experience and creates a deep personal relationship.
4. Can learn at our pace
Stop where you want to, whether you are having trouble balancing, or want to stand against the wall. Take a break, rewind, and resume the video again. Via online courses, it is simple to give your stance or pose extra time and perfect it. In both cases, you can give some plus and some minus points, but overall it is a matter of your preference. The point is to practice yoga for the general well-being of your mind and body.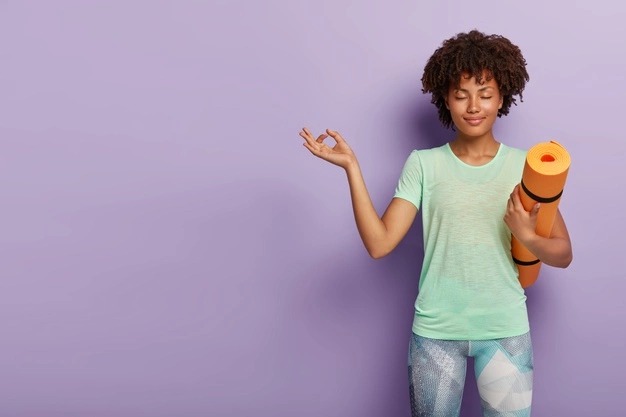 Online classes give you independence and versatility no matter how you look at it, with the added bonus of not having to hurry out the door, find a parking space, call up a baby sitter, or worry about what your yoga outfit might look like! With yoga practically at your fingertips, there is every purpose in your everyday life to accept yoga.