Introduction:
Portuguese is a Romance language originating in the Iberian Peninsula of Europe.
With approximately 215 to 220 million native speakers and 50 million L2 speakers, Portuguese has approximately 270 million total speakers. It is usually listed as the sixth-most spoken language and the third-most spoken European language in the world in terms of native speakers.  Being the most widely spoken language in South America and all of the Southern Hemisphere,  it is also the second-most spoken language, after Portuguese, in Latin America, one of the 10 most spoken languages in Africa, and is an official language of the European Union, Mercosur, the Organization of American States, the Economic Community of West African States, the African Union, and the Community of Portuguese Language Countries, an international organization made up of all of the world's officially Lusophone nations. There are two steps to improving your listening skills. First of all, you need to bombard your ears with as much Portuguese as possible. So much Portuguese that your ears will almost forget what English sounds like. Secondly, you need to learn how to become a good listener in order to get the most out of that juicy listening experience.
To get you working on both of those steps, here are twelve ways to practice your Portuguese listening skills: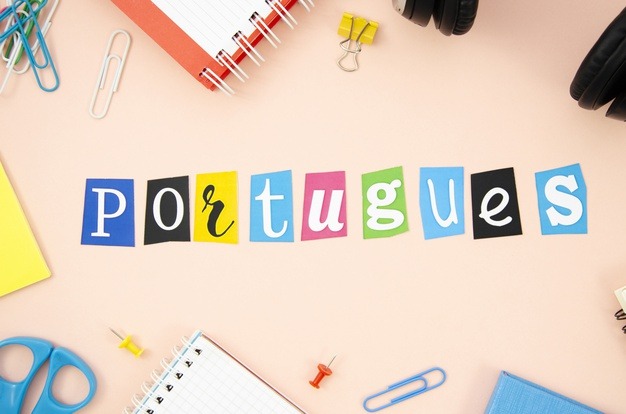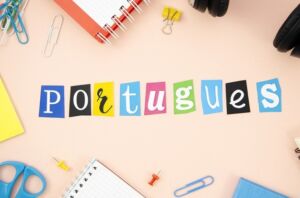 12 Ways to Practice Your Portuguese Listening Skills
1. Find a Portuguese Speaker
In order to have the most productive and enjoyable listening experience, you need to have a conversation with someone who not only speaks Portuguese, but is patient and preferably, interesting. Talking to someone who's also learning a language means that they are likely to be sympathetic to your language learning needs. That is, they won't tell you to hurry up and get on with it if you find yourself searching for a word for a good minute or two.
This means that Portuguese classes are an ideal time to chat away to fellow learners (don't waste your breaks talking in English, people!), or else find someone who speaks Portuguese and wants to learn English. A good way to find the latter is to go to a conversation exchange website or event.
2. Listen to Portuguese Podcasts
Podcasts are the new radio. You can listen to them whenever you like, fast-forward any bits that don't interest you and carry them around with you on your cell phone or tablet.
There are many great podcasts that can help you on your quest to listen like a native. The good thing about podcasts, as opposed to radio, is you can play them as many times as you like – so don't panic if you can't understand everything right away.
3. Watch Movies in Portuguese
Like in real life, movies have the added benefit that they have both audio and visual cues to help you figure out what's going on. There are lots of great movies out there to help you improveAs with podcasts, you can watch parts of the movie to get the general idea, and then watch again to figure out more information. You can also read the subtitles and listen at the same time, and then watch without subtitles once you feel more confident.
4. Watch TV in Portuguese
Portuguese-language TV also has a lot to offer the aspiring Portuguese speaker. If you're lucky enough to live in a Portuguese-speaking country, try watching children's TV programs or the news to get you started, and then work your way up to more complicated shows.
Another good idea is to watch TV shows in Portuguese that you have already seen in English, series like "Friends" or "The Simpsons" for example. Since you already know the storyline, you can just focus on the language. If you don't live in a Portuguese-speaking country, never fear. Try wwitv.com for links to TV channels in a variety of Portuguese-speaking countries.
5. Enroll in online classes –
By enrolling yourself in a Portuguese learning class, you'll be exposed to a bunch of other speakers and a language expert. You can ask the teachers to adjust their speaking speed as per your understanding; you can also ask them to pronounce words with emphasis on the first letter because as a beginner student, you often cannot differentiate between the words and a whole sentence of eight words may sound like one long long word that never ends!
6. Switch All Devices/Sites to Portuguese
To truly immerse yourself in the language, switch to Portuguese. Anything that you usually read or listen to in English should be in Portuguese instead. That means switching your phone's language, and making the most of the Portuguese-language on social networking sites like Facebook, Tumblr and Pinterest.
7. Watch Videos in Portuguese
As well as the variety of videos available from Fluent U, YouTube has a wealth of videos for the Portuguese learner. Besides the videos that are designed specifically for learning Portuguese, you can also browse popular videos in various countries by typing "popular YouTube videos in [country name]" into Google. YouTube will then show a list of videos that are popular in that country, and you can click at random until you find something that interests you.
8. Start Asking Questions When Listening
Listening passively to the Portuguese language is not enough to make you a fantastic Portuguese listener. You need to start listening actively, which means noticing new vocabulary or patterns of words, and asking questions.
If you're listening to someone, don't be afraid to interrupt them to ask what a word means. If there's not a real person to ask, write down the vocabulary you don't understand and look it up, or save it for later when you can ask your teacher or Portuguese-speaking friend.
9. Practice, practice, practice –
Take advantage of every single chance you have to listen to portuguese The old adage of "practice makes perfect" certainly rings true here. Rather than standing stunned like a deer in the headlights when someone throws rapid portuguese at you, constant listening practice will help you get the gist of what they're saying. Soon, you'll be able to distinguish critical keywords. This means you can understand the context of a conversation without worrying too much about understanding every single word.
10. Leave Voice Messages, Not Text Messages
Sending a Portuguese text message to your friends? Why not record a voice message instead? This is not only a good way to practice your speaking skills and get used to the sound of your own voice in Portuguese, but is also great practice when your friends reply in the same way. Make sure you're firm on this point and ask for voice, not text messages from your Portuguese-speaking friends from now on.
11. Read out loud
If you're listening to a lesson and reading along, read out loud. Then re-read and speed up your tempo. Do this again and again until you can speak faster. Try your best to pronounce the words correctly, but don't obsess about it. Read swiftly, emote and put some inflection on the sentences. Reading aloud helps to train the muscles of your mouth and diaphragm to produce unfamiliar words and sounds.
12. Review New Vocabulary Often
In order to remember new words and incorporate them into your own vocabulary, you'll need to review them often – but just do a little at a time. This might mean reviewing your Portuguese notebook for ten minutes before you go to sleep, or writing vocabulary in a place where you'll see it often (e.g. tacked up on the bathroom wall). Reviewing vocabulary will also help you recognize words when you hear them the next time, so your listening will keep on improving.
Bonus Tip
:
Listen to yourself.
If you're having a conversation with yourself in front of the mirror or in your head, you're already listening to yourself. Use your own voice to practice your Portuguese listening skills!
You may think I am crazy, but I talk to myself in the languages I study when I have a shower or go for a run. I create imaginary conversations, ask myself questions and give myself answers pretending to be another person. Sometimes I even change my voice or my accent!
Listening to yourself is an amazing way of improving your listening skills.
In this method, not a single word from another language is used to teach a target language to a student. Actions (movements) and gestures are used to explain meanings of expressions such as 'sit down', 'get up', 'go out', 'come in', etc. spoken in the target language.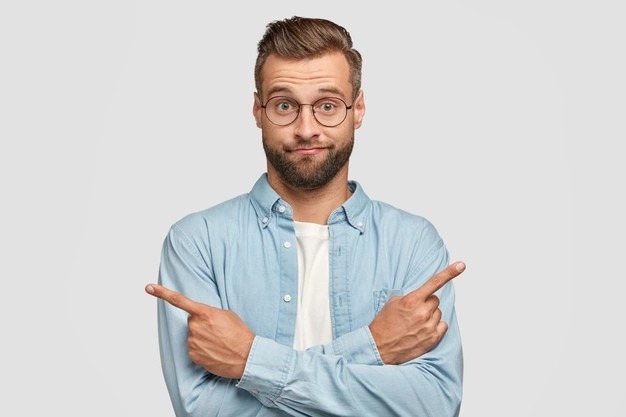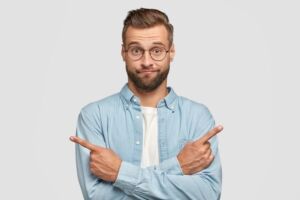 Conclusion 
Don't forget that you might not even catch or understand everything that is said in your own language, so don't expect to understand every single word when listening in Portuguese. Just use our tips to focus on getting a little bit better every day, and you'll get there eventually.
Good luck!!!