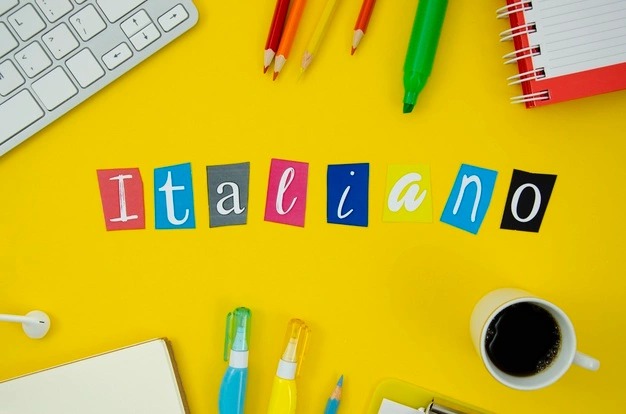 Portuguese is a language of Romance originating in the liberian peninsula of europe. It is the official language of Portugal, Angola, Mozambique and Brazil. portuguese has approximately 270 million total speakers. It is listed as the sixth-most spoken language and third-most spoken European language in the world in terms of native speakers. Being the most widely spoken language in South America and all of the Southern Hemisphere, it is also the second-most spoken language, after Spanish, in Latin America, one of the 10 most spoken languages in Africa, and is an official language of the European Union. In 1997, a comprehensive academic study ranked Portuguese as one of the 10 most influential languages in the world. 
This language is very much popular in Portugal and Brazil. When you learn this language, you learn values, culture, travel, history, etc related to Portugal and Brazil.
Listening Skills may be more important than you think!
Learning how words sound and practicing how to use them are both invaluable skills to develop, but people often forget that in addition to speaking, writing, and reading we have to develop our listening skills in a foreign language as well. This is a common issue that all language learners face at some point or another.
The truth is, it's actually a good problem to have because only students with a higher level of scale will experience it. When you know a lot of the language, but face trouble understanding native speakers, the problem is always with your listening skills. Mastering a language is a slow and gradual process. You have to be able to read, write, listen and speak in the language to become fluent at it. 
Enhancing your listening skills has the unique ability to build your confidence – you'll feel that you can tackle any situation without fear of being embarrassed by not understanding something.
Why Extensive Listening Works-
Extensive listening basically consists of absorbing as much authentic spoken language as you can (emphasis on authentic).
The best way to do this is to surround yourself with natives speakers of your target language. Since that may not be achievable right away, you can do it with simple materials that suit your level and interests.
The objectives of extensive listening are to:
Increase your ability to quickly recognize spoken Portuguese words
Build connections between written and spoken Portuguese
Help you tune into intonation and accents
Experience the pleasure of listening to Portuguese, which is instrumental in your motivation to learn its mechanisms
Ways to improve your Portuguese listening skills-
Speak as much Portuguese as possible –
Even though our blog focuses on improving your Portuguese listening skills, you won't get anywhere without improving its twin: Portuguese speaking. Speaking Portuguese can be done actively by seeking out and having conversations with native Portuguese speakers or other learners.
Make the most of your memory with repetition –
One of the brain's greatest assets for learning Portuguese is its memory. Despite its complexity, you can effectively "hack" the brain's memory mechanism to maximize your Portuguese listening skills. The hack is simple: the more your brain encounters something, the more it says, "this is important", and it remembers that thing.
Practice pronunciation –
 Any problems you have pronouncing new words correctly will be reflected back in your listening skills. A good accent will give you the ability to hear and pick out the otherwise unnatural new sounds. To develop your accent, focus on any sounds or letters that feel difficult or unnatural for you. Once you get more comfortable with the basic sounds, start to combine them using words and whole sentences.
Make listening part of your routine –
Understanding native speakers may seem daunting at first, but with a little time and perseverance, you will see your skills improve! The point is that you should make a conscious and decisive effort to practice your listening skills on a regular basis. It could be
One of the best ways to practice listening is to, well, listen to your target language. But this doesn't mean putting on some music and listening to it in the background as you do for another 30 minutes a day or it might be 10. What matters most is that you practice consistently.
Practice Active Listening –

things. You need to practice active listening. Get your hands on a recording of spoken language. You can use a movie, news broadcast, or podcast. You can even try subscribing to a YouTube channel. Listen to a segment of the audio and do your best to write down what you hear.
Watch TV shows & movies with subtitles-
Many people love to watch Japanese variety shows, dramas, or anime. They help you get used to the ways natives speak and the words they use. As it is effortless to read the subtitles, they are just enjoying the story and not listening carefully to the portuguese language. As a result, to improve your listening, you should focus on listening to the Portuguese without looking at the subtitles.
Enroll in online classes –
By enrolling yourself in a Portuguese learning class, you'll be exposed to a bunch of other speakers and a language expert. You can ask the teachers to adjust their speaking speed as per your understanding; you can also ask them to pronounce words with emphasis on the first letter because as a beginner student, you often cannot differentiate between the words and a whole sentence of eight words may sound like one long long word that never ends!
Practice, practice, practice –
Take advantage of every single chance you have to listen to portuguese The old adage of "practice makes perfect" certainly rings true here. Rather than standing stunned like a deer in the headlights when someone throws rapid portuguese at you, constant listening practice will help you get the gist of what they're saying. Soon, you'll be able to distinguish critical keywords. This means you can understand the context of a conversation without worrying too much about understanding every single word.
Be Proactive about listening practice –
One issue with all of these resources is that it's also easy to take a very passive approach. It's one thing to simply watch a Portuguese drama, but attempting to transcribe what you heard during a drama program takes the Portuguese learning experience to an entirely different level. You can develop your listening abilities by actively trying to decipher what you hear, regardless of what you're listening to.
Read out loud
If you're listening to a lesson and reading along, read out loud. Then re-read and speed up your tempo. Do this again and again until you can speak faster. Try your best to pronounce the words correctly, but don't obsess about it. Read swiftly, emote and put some inflection on the sentences. Reading aloud helps to train the muscles of your mouth and diaphragm to produce unfamiliar words and sounds.
Listen to music 
Music is also the best tool for learning a language.
Music offers many advantages for learning languages. Scientists have shown that listening to a song and humming along can help with language learning! … When singing, we try to reproduce sounds and tone, so our accent is less pronounced than when we speak
Get out there, learn about these different genres and find some songs that you love. Once you find a song you cannot stop singing,and by singing it you will improve your pronunciation and vocabulary.
Listen to yourself.
This way of improving your listening skills is related to the previous one. If you're having a conversation with yourself in front of the mirror or in your head, you're already listening to yourself. Use your own voice to practice your Portuguese listening skills!
You may think I am crazy, but I talk to myself in the languages I study when I have a shower or go for a run. I create imaginary conversations, ask myself questions and give myself answers pretending to be another person. Sometimes I even change my voice or my accent!
Listening to yourself is an amazing way of improving your listening skills.
So, the above provided all terrific ways are the best to practice your Portuguese listening skills.
ALL THE BEST!!