Introduction
Sanskrit can be traced back to the people who spoke Indo-Iranian, also known as the Aryan languages, as well as the Indo-European languages, a group of several hundred similar different languages, through Proto-Indo-Iranian and eventually Proto-Indo-European languages. Today, over 46% of people speak an Indo-European language in some form. English, Hindi, Bengali, Punjabi, Spanish, Portuguese, and Russian are the most frequently spoken Indo-European languages, with each having a population of over 100 million people. The first and most important step for any Sanskrit student is to respect and accept the presence of such an old language wholeheartedly. Accept Sanskrit in the same way you would any other international language. Sanskrit is neither difficult to learn nor difficult to perform. The only thing standing in the way of learning is one's fear cloud. There is no going back once learners have broken it!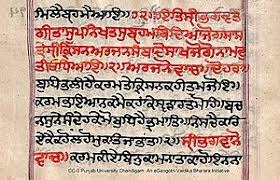 Let's look at some of the basic ideas of improving Sanskrit listening skills.
1. Prepare yourself before listening
While listening practice isn't life or death – you won't be unable to understand everything if you arrive unprepared – it does play a significant influence in your success.
Mental preparation is an important part of this process. It may surprise you, but your listening attitude has an impact on how well you understand what you hear. One of the most harmful assumptions here is that you must understand everything you hear.
2. Pactive listening
One of the most effective strategies to improve your listening abilities is to listen actively. Many language students fall over the 'passive listening trap,' believing that listening to materials in Sanskrit in the background while performing something else will help them learn and enhance their listening comprehension.
It entails devoting your undivided attention to whatever you're listening to and actively participating in it. The stakes and your level of motivation may vary based on the situation, but active listening is always preferable to passive listening.
3. Repeat Listening without text yet!
Many students make the mistake of skipping over the content. You probably would have discovered one or two words or ideas the first time around. However, as you listen to the audio again, you will notice that you are picking up more words or phrases that you may have missed the first time. Repeating this practice can dramatically improve your listening skills.
4. Don't overuse the dictionary
It's tempting to stop what you're listening to and check up on a foreign term in a dictionary before moving on. There's nothing wrong with having this impulse, but it's not a smart idea to do it for every single word.
Looking directly at a word in a dictionary can take a long time, slowing you down and interrupting your flow; whatever you're listening to will "split apart," lowering your interest and motivation.
5. Listen to content according to your level
It is not helpful for your listening abilities to listen to something that is either too easy or too difficult. There's nothing wrong with listening to such items on occasion for entertainment or a more casual exercise. Your listening abilities will not improve if all of your listening tasks are too easy for your level.
Most online tools for language learners, such as podcasts or YouTube channels, specify the level at which they are intended. This means you can look for content for beginners, intermediates, and experienced listeners.
If you're not sure how good your listening abilities are, you can take a listening proficiency test online or have your teacher conduct one for you.
6. Find listening to sources with exercises
Many Sanskrit audio resources include exercises, which are especially helpful for beginners. Don't just read through words and phrases introduced in a listening exercise. First and foremost, take your time to study them. Writing down what you know about Sanskrit in a diary is the best approach to learn. Keep it with you at all times.
7. Vary your listening practice
If you listen to the same person all the time, such as your favourite podcast host, you will quickly become accustomed to their language, speech patterns, talking speed, and accent.
While one listening resource can still teach you a lot, listening to podcasts, audio courses, YouTube channels, and other listening resources that include many presenters or welcome guest speakers will expose you to a variety of accents and dialects.
8. Listen to the natives
Listening to a native Sanskrit speaker will help you understand the accent and how each word is spoken. Find friends who are interested in learning Sanskrit as an alternative. Allow yourself to relax, make friends with other students, and engage with them.
This will help you improve not only your listening skills but also your speaking skills. Only when you hear clearly will you be able to reply appropriately. You'll need to talk to someone who not only speaks Sanskrit but is also patient and, ideally, interesting.
9. Create a suitable environment
The environment in which you practise listening can have a significant impact on your progress. For example, as I previously stated, poor technology might have a detrimental impact on your listening comprehension. Of course, you don't need the most expensive headphones or the most recent smartphone for excellent listening practice, but if your headphones are coming apart, it's probably time to replace them with something more modern. You can choose your customs based on what you think is appropriate for listening.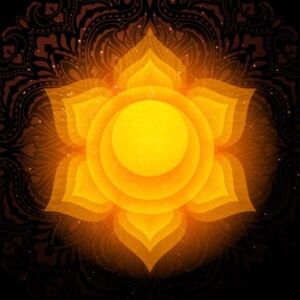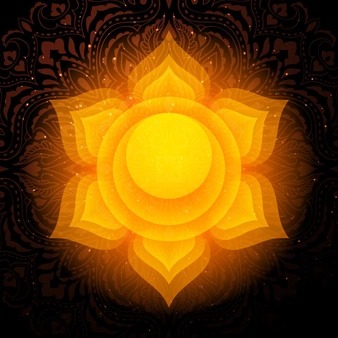 Conclusion
It's not impossible to improve your listening skills. You will be able to boost the efficiency of your listening practice and, as a result, improve your listening comprehension by applying one or more of the ideas in this article. If you don't do it, no tip will work, you also have an option to take online education from Multibhashi to upgrade your Sanskrit knowledge, so get out there and explore and get started!