Japanese language
Japanese is the world's ninth-largest language with 126 million mother-tongues worldwide. Second, it is just behind the US and China that Japan's economy is the third-largest in the world.
More and more people have been interested in Japanese in recent years. Some because of dream of living in Japan one day, others want a Japanese pop culture like anime, manga, or video games, and some only because of work. There are many different reasons people want to learn Japanese, as it is always a good thing to learn new things, just like learning a language.
Regardless of your reasons for studying Japanese, the courses on this list will help you find a better option. Online Japanese is one of the cheapest language learning methods and can be used from the comfort of yourself. You just need to be concentrated, inspired, and in no time, you will become a fluent Japanese speaker.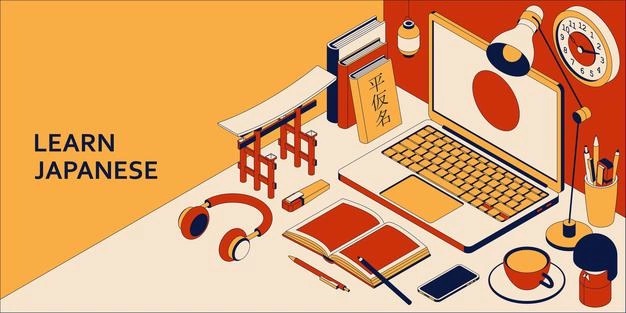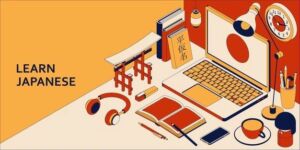 Best Japanese Online Courses:
1. Online Japanese N5 Course – Udemy
This course contains 100 lessons covering Japanese speaking, reading and writing. This six-part course teaches you Japanese grammatical, writing, stages, Hiragana and Katakana characters, Japanese pronunciation, speaking, Japanese listening skills, and Japanese understanding. You should understand and engage in simple Japanese conversations by the end of the course. Lesson videos, everyday conversations, amusing role-plays and skits help you develop your voice, listening, and understanding abilities.
2. Rosetta Stone
Thousands of colleges, companies, government organizations, and millions of people use Rosetta Stone's creative, technology-driven language, education, and well-maintained lessons around the world to help people to a very extent.
Rosetta Stone is recommended for beginners and intermediate learners. It offers a vast amount of content and prides itself on being completely interactive. This online Japanese course is perfect for those who have a lot of patience. That's because this course takes a considerable amount of time to complete due to its methodical teaching approach.
It's a great course with short (5–10 minute) lessons that are well-designed with limited translations, the course emphasizes the integration of listening, speaking, reading, and writing skills in the target language. You'll start by learning all of the most relevant vocabulary. As a result, it is able to lay a good base and build on it steadily. You will have a clear understanding of the Japanese language once you have completed it.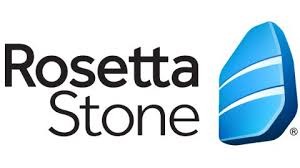 3. JapanesePod101
It has a lot of in-depth Japanese lessons for people of all levels of experience, from beginner to advanced. This course would help all students interested in studying Japanese online. It's a good fit for almost everyone who wants to learn the language.
To summarise, the lessons on JapanesePod101 are well-structured and simple to follow. Pronunciation practice in Japanese is frequently ignored in online classes, but JapanesePod101 stands out in this regard because it covers both speaking and writing practice. Thus, it will be a great option to select to improvise your dream to learn the Japanese language
JapanesePod101 is a great place to start learning Japanese. It's a flexible tool with a lot of features that allow you to customize your learning experience however you want.
4. Rocket Japanese
Rocket Japanese is divided into three levels, each aimed at a different student. The first level begins with the fundamentals of the Japanese language and progresses to the third level, which is the most advanced. Rocket Japanese has made sure that there is something useful for everybody. As a result, you can jump right in regardless of your ability level. Having said that, if you've already achieved expert status, you might find even the advanced courses redundant.
Rocket Japanese is more structured and balanced than many of the other online Japanese courses available. Although the lessons can be repetitive at times, with a strong emphasis on memorization, the course remains highly successful overall. Throughout the course, the various cultural and social aspects of the Japanese language are thoroughly explained.
5. Pimsleur Japanese
Pimsleur Japanese is suitable for students at all levels, from beginner to upper-intermediate. If you want to develop your speaking, listening, or pronunciation skills in the Japanese language, you should think about it.
The Pimsleur language learning program is an audio course where phases are first presented in the target language, followed by phrases translated into your mother tongue. It is strictly audio-focused and focuses on real dialogue skills, so you will not learn how to read and write Japanese.
Pimsleur is a repetitive but efficient form of spaced language learning.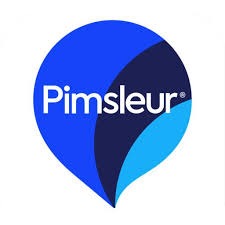 6. Loecsen
Loecsen provides free online classes, including Japanese, in different languages. The courses can also be learned and not only in English, in many languages. It's not a class in a teaching school, it's like a movie. You have different lessons in each of which you learn words, sentences and realistic expressions on different subjects (basic expressions, family, colours, restaurants, etc).
Perhaps it is not ideal for advanced language learning, but it is a good choice to get in touch with people or to people who want a little language experience while they prepare to go on a trip to Japan.
7. Multi-Bhashi Online Course
Multi-Bhashi provides online classes to learn the Japanese language and it is one of the perfect online courses for beginners to learn the language. There are two main ways to get to know Japanese with MultiBhashi, either by signing up for one-to-one courses online or by teaching yourself using a lot of self-study content.
The classes are based on the subscription: You sign up for a monthly package and can add additional classes if you like. The lessons are usually made in Japanese, but if you are a total beginner you can recommend an English instructor.
Meanwhile, the self-study resources include grammar guides, graduated readers with sound recordings, video courses, and practical exercises, are of well advanced. So, with proper instruction, you will have to develop your own tasks and tools for tests. However, you can use a wealth of knowledge to organize your study with the help of MultiBhashi.