German language
The German language is a West Germanic language mainly spoken in Central Europe. It is the most widely spoken and official or co-official language in Germany, Austria, Switzerland, Liechtenstein, and the Italian province of South Tyrol. It is also a co-official language of Luxembourg, Belgium, and parts of southwestern Poland, as well as a national language in Namibia. German is most similar to other languages within the West Germanic language branch, including Afrikaans, Dutch, English, the Frisian languages, Low German (Low Saxon), Luxembourgish, Scots, and Yiddish. It also contains close similarities in vocabulary to Danish, Norwegian, and Swedish, although these belong to the North Germanic group. German is the second most widely spoken Germanic language after English.
One of the world's major languages, German is a native language to almost 100 million people worldwide and is spoken by a total of over 130 million people. It is the most spoken native language within the European Union. German is also widely taught as a foreign language, especially in Europe, where it is the third most oriented foreign language after English, French, and the United States. The language has been influential in science and technology, where it is the second most commonly used scientific language and among the most widely used languages on websites. If you want to learn the German language go ahead, you have an online and an offline mode of learning. But to be honest, in this time of the pandemic, online would be a better option to learn a language.
So, in this blog, we will discuss 8 Best Online German Courses for 2021.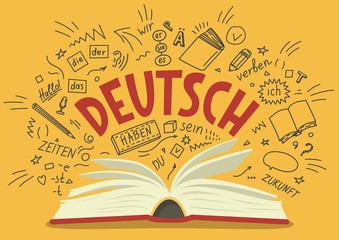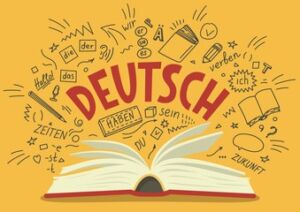 Best online German courses:
1.Multibhashi
Multi-Bhasi provides online classes to learn the German language, and it is one of the perfect online courses for beginners to learn the language. There are two main ways to get to know German with MultiBhashi, either by signing up for the series of one-to-one online sessions or also you have an option of webinar classes.        
The classes are based on the subscription: You sign up for a monthly package and can add additional classes if you like. The lessons are usually made in German, but you can recommend an English instructor if you are a total beginner.
Meanwhile, the self-study resources include grammar guides, graduated readers with sound recordings, video courses, and practical exercises,are of well advanced. So, with proper instruction, you will have to develop your own tasks and tools for tests. However, you can use a wealth of knowledge to organize your study with the help of MultiBhashi. 
Here is the link of our German courses:https://classes.multibhashi.com/courses/live-German-classes-online.
2.Rocket German
Rocket German covers all the bases, no matter how you learn. You start out with a stellar crash course in functional German in a series of podcasts with written transcripts, so you can engage with multiple aspects of the language from the get-go.
Beginning with this approachable (and useful) course gets those of us hooked who are less inclined toward nitty-gritty grammar exercises. You can then move onto the "language and culture" course, which addresses the grammar and vocabulary specificities that the functional lessons gloss over.
They also have a mobile app, which allows you to access the brief, 20- to 30-minute lessons on the go. This is helpful for being realistic about how you learn: The activation energy of picking up your phone instead of sitting at a desk and opening your computer makes a big difference in self-directed language-learning.
Level 1 costs around $100, Levels 1 & 2 are about $250, and all three tiers cost around $260. With each level, you'll have instant lifetime access to your purchase. Best of all, it comes with some financial flexibility: You can try the products for 60 days and if you're not satisfied, refunds are available.
3.GermanPod101
GermanPod101 is a library of thousands of podcasts and videos in German. All are sourced from native German speakers and revolve around real-life situations, so you will gain a good idea of what to expect from a real conversation with a German-speaker.
The service has "learning paths" ranging from absolute beginner to advanced, making it versatile and useful for all levels (although it's skewed more toward beginners and intermediate learners). If you are more of an auditory learner or want to improve your listening comprehension for more practical conversations, GermanPod101 is the way to go.
The three levels of monthly subscriptions (Basic at around $4, Premium at about $10, and Premium Plus at roughly $23) offer varying practice opportunities. However, the strongest part of the service lies mostly in its podcasts and videos, which are included in the affordable basic subscription.
4.Goethe-Institute
The Goethe-Institut is a highly respected cultural institution dedicated to sharing and promoting German culture around the world, with offices from New York to Cairo.
 With courses offered according to the CEFR (A1 to C2), it is easy to figure out which level you should be taking. You get access to a robust online course and meet with a one-on-one tutor, allowing you to practice languages and receive individualized tutoring at flexible times.
The lessons the Goethe-Institut offer are the most traditional of the online German classes—and also probably the most expensive. But while the price tag of roughly $450 might seem hefty, all courses are verified by the German government's Central Office for Distance Learning.
5.DeutschAkademie
This free app offers roughly 50,000 grammar and vocabulary exercises, 800 hours of interactive online classes, and a free audio course.
 In comparison to other popular free apps like Duolingo or Babbel—which have quickly become overwhelming and impersonal—DeutschAkademie is tailor-made to learning German specifically, and has an online forum where a native German teacher will personally answer your questions.
Structured according to the six double levels of the CEFR framework (A1 to C2), DeutschAkademie allows you to easily jump back into learning German if you've already started and guides your continued progress.
DeutschAkademie is a great introduction to learning German, with the option to keep it casual and inexpensive or to progress to more serious learning.
6.Lingoda
Lingoda is a well-respected, online language-learning service that combines flexibility, quality lessons with a professional German teacher, and an affordable price tag. Their system is flexible, allowing you to choose between individual classes, with lessons scheduled at your convenience, and group classes that meet at a predetermined time.
The group class is quite affordable at around $10 per session, and classes generally have fewer than five students. (A normal course at a school is usually as big as 15 students.) Private lessons are about $25 per lesson, but they may be worth the extra cost, depending on your needs.
Lingoda also offers a Common European Framework of Reference (CEFR) certificate, which can be useful for students studying abroad or professionals hoping to get a job in a German-speaking country with a desired level of proficiency.
7.FluentU
FluentU is a website and mobile app that gathers real-world German videos—news clips, movie trailers, music videos, etc.—for use as educational materials.
This technique is important because it allows you to start engaging with the language more naturally from the get-go, rather than memorizing theoretical conversations as many competing apps do. It has a quiz feature and keeps track of your vocabulary words. However, it is less of a traditionally structured course and more of a tool to engage with the language. This aspect makes it excellent for more casual learning.
 While the app is useful for more practical German, it does not have any features for speech and only has limited written vocabulary exercises. Learning through immersive listening is useful for most people, but other folks will miss out on speech improvement.
8.italki
italki is a language-learning software that connects you with a German tutor for a one-hour video chat. While a lot of programs out there might include a side feature that allows you to connect face-to-face with your tutor or a native speaker, italki's affordability, flexibility, and ease of use earn it the crown for practicing speaking.
Your tutor will be a freelancer with varying levels of teaching experience; the more expensive teachers (who sometimes charge as much as $60 an hour) will have taught at language schools or have a teaching certificate and be able to explain grammar to you. The inexpensive educators (for as low as $4 an hour) are for 60 minutes of casual conversation with a native speaker or someone with high proficiency.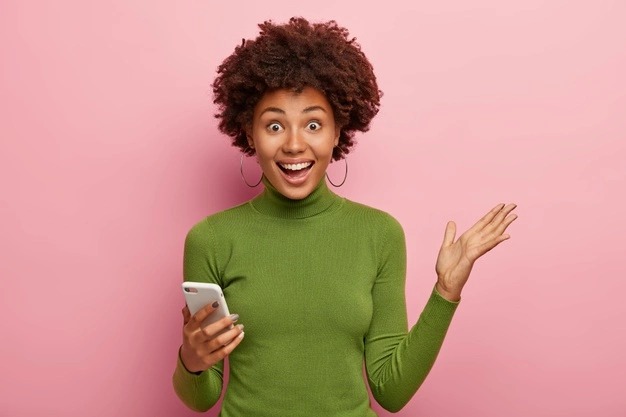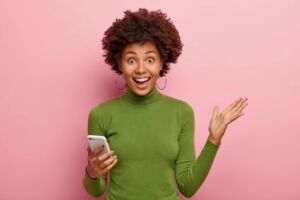 So,as mentioned above, all the online courses websites can help you learn German in no time, all you need to do is spare some time from your schedule, start learning, and master the language quickly.