Introduction
Portuguese is a language of Romance originating in the liberian peninsula of europe. It is the official language of Portugal, Angola, Mozambique and Brazil. portuguese has approximately 270 million total speakers. It is listed as the sixth-most spoken language and third-most spoken European language in the world in terms of native speakers. Being the most widely spoken language in South America and all of the Southern Hemisphere, it is also the second-most spoken language, after Spanish, in Latin America, one of the 10 most spoken languages in Africa, and is an official language of the European Union. In 1997, a comprehensive academic study ranked Portuguese as one of the 10 most influential languages in the world. 
This language is very much popular in Portugal and Brazil. When you learn this language, you learn values, culture, travel, history, etc related to Portugal and Brazil.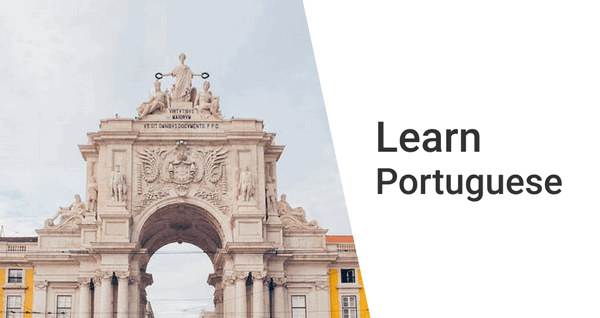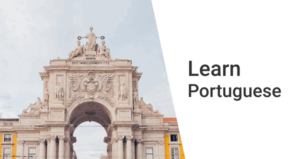 Now in this blog we will discuss the best online portuguese courses for 2021.
8 Best Online Portuguese Courses For 2021
1. Instituto Camões
Instituto Camões is the most prestigious organization in Portugal devoted to European Portuguese education. They offer online courses with several degrees of interaction, from absolute independent study (doesn't depend on a teacher or classmates) to options that include private tutoring, as well as speaking and writing practice. It's a great option if you're looking for a holistic approach to Portuguese and would like to get certified by a credible organization.
2. Glossika
Glossika helps you learn Portuguese through lots of listening and spaced repetition. A unique Glossika feature is that it doesn't focus on grammar, but rather on patterns. Here's an epic, detailed review of Glossika with Glossika's founder, Mike Campbell, if you're interested in discovering more about the method behind the tool.
3. Lingodeer
Lingodeer's motto is "Learn languages smarter, not harder." The platform and app has been conquering users who love learning through detailed explanations and grammar-based curricula with a structured, step-by-step plan. You'll have plenty of options to customize your experience!
4. LingQ
LingQ is a learn-in-context platform. It gives you access to 1000s of hours of audio with transcript, access to all 25 languages, downloadable audio lessons, and the possibility of tracking all of your learning activity: and this is only the free version. Premium members get more perks, and Premium Plus members get access to writing corrections and live tutoring.
5. Lusa Language School
If you're tired of apps and prefer the traditional classroom experience, Lusa Language School offers plenty of online courses that help you develop all skills: speaking, reading, writing and listening. You'll have a teacher and other classmates to keep you company and a regular schedule you can count on!
We use an approach that will help you grasp the language quickly and be able to use it in your day-to-day situations in just a few days after you start taking the sessions. At the end of the course, we will provide you with a checklist and you can evaluate yourself on all the parameters and see where you stand. We will also provide you with a course completion certificate.
7. Rocket Portuguese
This is perfect for beginners who crave guidance and structured lessons. Rocket Languages helps you to learn through the common phrases and pronunciation rules, in a course organized by modules. 
You can attend interactive audio lessons, but also more structured language and survival lessons with various topics. With this, you can use games and quizzes to test your knowledge. And it has a Variety of Brazilian only.
8. Mia Esmeriz
She is a professional, certified Portuguese teacher who has learned plenty of languages. She created this platform for beginners and intermediate learners to teach European Portuguese, it has a couple of interesting video courses. 
Video is composed of 10 to 12 recorded lectures with 30 to 90 minute-long lessons where she explains grammar, vocabulary and pronunciation concepts. It will fit you if you prefer a teacher explaining concepts in an entertaining, casual way before practicing.
All the best!!
Keep learning!!!