Learning Russian
Since you are here reading this article, it means that you have already decided to learn Russian. Russian is a very useful language to learn. There are various ways in which you can learn Russian or even familiarise yourself with the language. Some articles give you tips and tricks to learn the Russian language. It is not that the tips are not useful; it is just that you aren't able to achieve the level of fluency with it.
Let's have a recap of a few things that can be done to introduce you to the language.
· Listen to Russian music, watch movies and videos.
· Learn the Alphabet for Russian. By learning, I mean learning to pronounce them well.
· List out the common words we use daily in Russian and memorize them.
· Learning the loanwords (words in Russian that are similar to the English language).
By doing all this you can definitely get the feel of the language, but you cannot become a master. Now it also depends on why you want to learn Russian. If your requirement is just a hobby then you can surely tackle it on your own. But if you require the Russian language for a professional front, you have to adopt a different methodology. There are Russian courses available that provide you excellent training and help you become fluent in the language.
Amidst the covid-19 pandemic, it is advisable to join the course online. There are ample courses online; you can choose from among them. In this article, I will list down the 8 best online Russian courses.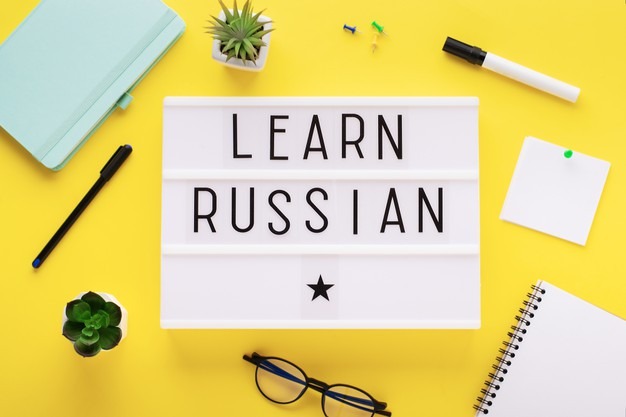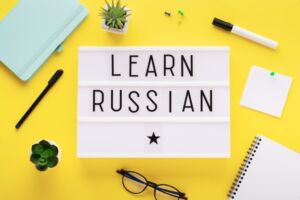 8 best online Russian courses:
1. Duolingo:
Duolingo offers you to learn Russian for free. You can select the plan for learning according to your convenience. You can also test yourself before starting to see where you lie.
2. Babble:
There are 4 levels of courses here. You have to register in order to access the courses, but you can also try it for free. For further learning, you will be charged. The best feature of Babble is that you can use it for speech recognition and practice speaking as well.
3. FluentU:
it has a very unique concept. It takes real-world videos, trailers, news and turns them into personalized lessons for you. When you click on any word, you see its definition, usage, examples, pronunciation, and much more. Also, they have quizzes to let you practice Russian. It keeps track of the vocabulary you are learning.
4. Russian for everyone:
This is a free Russian course that helps you learn Russian. It is helpful for beginners and intermediates. It will help you go from the start to the intermediate level. It also offers games that can be played to learn Russian.
5. Lingualift:
it is a well-structured course. Each lesson takes you through grammar and vocabulary building. They have quizzes to test you at each level and according to your understanding, you can move forward.
Multibhashi is a platform that provides an excellent online Russian course. You can also download the Multibhashi app free from the play store.it uses a quick approach to help learn Russian. A checklist is provided at the end to see the progress you have made. The lesson plan starts with the basic greetings and Alphabet and self- introduction. You can check out about it from here.
7. Russian for free:
It provides online courses from the beginning to the advanced level. Every lesson takes you through grammar, vocabulary to help make it easier for you. They have an interesting feature, like providing comics with Russian and English translations.
8. RussianLessons.net:
This is a free course offering lessons on grammar, conjugations, and vocabulary. It has features that can benefit beginners, intermediates as well as advanced students. There is a forum for discussion and for asking any queries.
Explore these courses and select the one that suits you best.