Introduction:
Learning Korean is a rewarding experience. And it comes with countless benefits. But if you want to achieve language learning success, you need the best Korean language classes. So, how do you make sure your resources live up to your expectations? We've compiled a list of great Korean language classes and courses to help you achieve your dreams of fluency. Here are some tips and advice to make sure you choose the best language-learning resource for you. Here are my most highly recommended resources for learning the Korean language.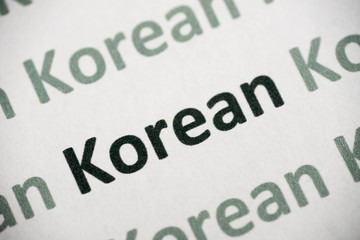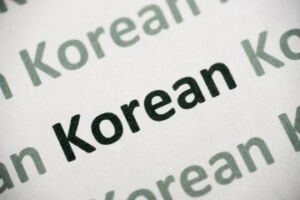 8 resources for learning korean
1.Multibhashi
There are many other online courses to learn korean with apps and online programs. You can download them practice anytime to learn and improve your korean . such a way is learning from Youtube videos! While these free resources offer limited learning in the free mode, there's more you can gain by buying their subscription. Check out MULTIBHASHI. 
For learning korean you can definitely visit Multibhashi https://classes.multibhashi.com/courses/live-Korean-classes-online
Go through an online or download app on your phone, it is very easy to learn without going anywhere. Multibhashi offers you:  
 Affordable pricing : Relish the joyful learning experience for a lifetime at an affordable price. 

Highly qualified language experts : choose from a wide range of highly qualified and dedicated language experts. 

Customized curriculum & Personal Training : no universal curriculum for all learners! Everything is customised according to a learner's needs and fluency level.
2. 

KoreanClass101
This is an excellent Korean course in the form of audio podcasts and downloadable lessons.
As well as podcast-style lessons, you'll find videos, a vocabulary database and dictionary, grammar explanations and various other useful features.
3. 
t Korean
This is one of my favorite online courses which has some of the highest quality Korean dialogue material available.
Rocket Korean doesn't follow a 'cookie cutter' approach like other well-known programs such as Rosetta Stone or Pimsleur, and it has a tonne of excellent audio content for all levels ranging from beginner to advanced.
4. 
90 Day Korean
It is an extremely popular course for learning Korean with 4 x 90 day modules and what it calls an "inner circle" that you become part of. 90 Day Korean sends out weekly lessons which are really fun, culturally relevant and very engaging. Overall, a comprehensive resource and quite affordable
5. 
Glossika Korean
This is another very unique product that improves your fluency through a highly repetitive 'listen and repeat' approach. It is, in my opinion, one of the most useful resources I've seen for training Korean listening comprehension (read my Glossika review). Definitely not a conventional course but you'll be amazed at how effective it is at improving your Korean fluency if you use it daily
6. 
italki
Not too long ago it was really difficult or impossible to practice Korean without actually traveling to South Korea.
Thankfully, tools like italki have made it possible to connect with native speakers worldwide to practice or take personalized lessons over Skype.
The great news is, Korean lessons over Skype through italki are incredibly cheap compared to most teachers in person (many are as low as $6-8 an hour depending on what language you're learning!). All the frustration of payments and scheduling is handled brilliantly by italki too which makes it very easy and stress free to arrange sessions
7. FluentU Korean
This is a brilliant tool for learning Korean using subtitled video (check out my FluentU review).
 It has many of the same features as Yabla (which doesn't currently offer Korean)
If there's ever a Korean word or expression that you've seen written but don't know how to pronounce, you can search for it here (or request it) and hear a native speaker pronounce it for you.