Introduction
Sanskrit is a language closely related to Hinduism. It is vital to the Indian culture due to its religious importance. Sadly only 1% of the Indian population knows Sanskrit. For those planning to learn Sanskrit, I am listing the 9 best classes for learning the Sanskrit language.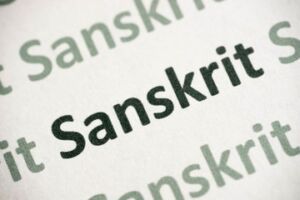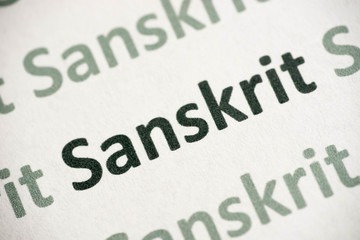 9 best online classes for Sanskrit
Sanskrit.nic: this course is provided by Central Sanskrit University. They provide completely free lesson plans. The website has informative videos for you to learn from. You will have enough time to learn and revise. The medium of teaching is Hindi.
The complete Sanskrit Pronunciation (Udemy): as the name suggests you will be able to learn everything that is related to Sanskrit pronunciation. You can learn a lot of Sanskrit words, vowels as well as consonants. They also train you for special sounds and about 50 verses/mantras.
LearnSanskritonline: This is a free online Sanskrit learning resource. You will be amazed to visit the site and find such organized lesson plans. You can also register on their site. You can learn about sounds of the alphabet and simple words and Pronouns. It also provides you the opportunity to learn simple sentences and basic conversations, counting numbers, time, good manners, and much more. You have your Sanskrit covered with this free online lesson.
American Sanskrit institute: they provide Sanskrit studies along with Sanskrit alphabets. There is a level one and a home study program which is simple and enjoyable. You can learn from the audio through CDs.
Oxford center for Hindu studies: they teach the Sanskrit alphabet and grammar. The techniques used are video audio and written material. They have level 1 to level 9 Sanskrit training. The course is online and you are provided with 7 to 9 weekly sessions and you are given the liability to study at your own time. You can also communicate with fellow students.
Multibhashi: It is the one stop solution for all your language problems. They provide live 1:1 video sessions for you to learn

Sanskrit

. It is always beneficial to learn a language from an expert tutor. You can check the official website for the course details as well as the fee charges. You can also download the

Multibhashi app

for free from the play store.

Chinmayamission.com: They have courses for the beginner as well as the advanced level. The beginner level course is called the easy Sanskrit. You will be able to learn the basics of the Sanskrit language. The course is designed in such a way that any person who does not know anything about Sanskrit still will be able to learn the language with ease. Advanced Sanskrit course will give you in-depth knowledge of the Sanskrit language. You will be able to customize the program. The study material of the course would be mailed to you and you would be expected to complete the exercises and submit them. You would also be getting marks and will get a certificate on the successful completion of the course. Sounds good, doesn't it?
Open Pathsala: they provide Basic, Intermediate as well as Advanced levels. You have to register on their websites before you start learning. Then you can fix a schedule with the tutor and begin your journey of learning Sanskrit.
Acharya. gen: this site teaches you Sanskrit online in an interactive manner. You have to self-study. There are audio lessons available that you can listen to as many times as you want. The lesson also consists of interactive quizzes.
Some of the courses mentioned above are free and for self- study while some provide you with Sanskrit experts.