Introduction
When learning a new language, the most crucial aspect to consider is vocabulary. You will never be able to learn any language without first acquiring vocabulary, as words are the fundamental building blocks of all languages. The most important predictor of one's degree of education, occupation, and social position is one's vocabulary. When learning a new language, many people struggle to expand and improve their vocabulary. The same can be said for Kannada as well. Kannada is one of India's oldest languages, and it's a good idea to expand your vocabulary if you want to increase your Kannada vocabulary or language.
Learning a new or we can say an old language is not an easy task to achieve, it requires a lot of hardships from learning the forms of the alphabet to its vocabulary to sentence formation. But, believe me, learning an old language is like diving into a deep river of everlasting culture and tradition.
Before acknowledging the tips, there are various common words used in Kannada language that we must know. Such as:
Hello- "Namakara"
How are you- "Hegidira"
I am fine- "Channagidini"
Don't know- "Gothila"
I know- "Baruthe"
Do it- "Maadi"
Come- "Banni/ Baraa/ Barappa"
Go- "Hogu/ Horadu"
Where- "Yelli"
Tomorrow- "Nalle"
Minute- "Nimsha"
In this article, we will show you 9 essential tips that you must follow to improve your accent and vocabulary.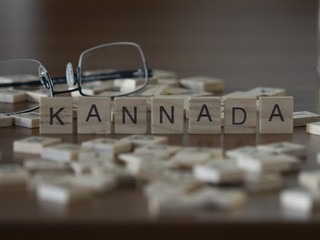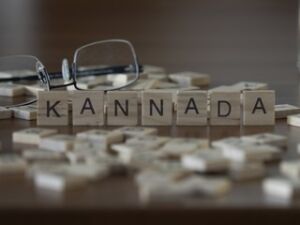 9 Tips to Improve Your Kannada Vocabulary
1. Determine your reasons
We are all human, and staying focused is not always simple. However, being clear about why you're doing it in the first place will reawaken your motivation. For example, When I lost motivation to write and learn, I remembered why I did it or why I chose it.
Then ask as to why you are learning this new language. What makes it such a pleasurable language to learn? Is it possible to expand your options? You might also want to meet a native speaker, broaden your cultural horizons, or get out of your comfort zone.
2. Pick your method of learning
The concept of obedience, which is one of three foundations required to learn the Kannada language, includes your choice of learning method and material. It implies that if you have the correct motivation, you can do something. And choosing the perfect learning approach is the first step toward finding the proper motivation.
You must immerse yourself in the language you wish to read and observe various thoughts presented by India's ancient saints. You will lose motivation, and motivation is crucial while learning a new language. So, if you appreciate reading a certain fact, start reading it in the language you want to learn.
3. Every day, free up 10 minutes for learning
Take out your planner and commit to remembering things you've learnt for at least 10 minutes each day. Then, when the time comes, go over each word loudly to help you learn Kannada. Scribble the words down on post-its and stick them around your house or at your desk to remind you of them.
4. Don't Overburden Your Brain
It's tempting to do multiple language sessions back-to-back once you've established a study routine. Maybe you think you should study for two hours a day because that's how you studied in college. Unfortunately, this "binge learning" strategy is useless.
The key to success is to learn at a slower pace so that you can better commit terminology to your long-term memory. The most effective strategy to improve your conversational abilities is to study for 15 minutes every day.
5. Listen Up!!
It's a great approach to learn Kannada by listening to great spirituals. Listen to the radio or various audios and television as a substitute if you don't know the basics of the language you're learning. Without even realising it, you'll start picking up words and phrases!
 6.
You are advised to read regularly
Regular reading will allow you to be exposed to previously learned words at regular intervals. Reading regularly improves vocabulary learning. Active readers have a greater active and passive vocabulary, and they are significantly more expressive, according to studies. You should pay particular attention to any 'Kannada' words you don't understand while reading and try to find out their meaning from context. Depending on the content you're reading, the vocabulary and tone used will differ.
7. Speak out loud and also make a habit of writing down
If you come across new words when reading any article in Kannada, you should say them out loud. It is best to say new words out loud to improve your vocabulary because it allows you to practise both speaking and listening to the sound of the word. Along with reading aloud, you should practise writing the vocabulary for 10 to 15 minutes daily. After you've finished writing, read them out loud again. Regularly writing new words 5 to 10 times will help you remember them better.
8. Move outside of your comfort zone
It's alright to make mistakes! It's also a great technique to sharpen and develop your linguistic abilities. Keep in mind that we all speak with an accent. The more you discuss, the better you will learn. So, take a chance, step outside of your comfort zone, and dive in; Kannada is not a difficult language all you need to do is practise speaking it fluently.
9. Engage in an online course
Having a conversation with a native speaker or instructor is an excellent approach to improve your linguistic ability. With Multibhashi' s language exchange, you can identify a native speaker of the language you're learning such as Kannada and get feedback from them. And Multibhashi' s online course was designed to make this language exchange simple to learn.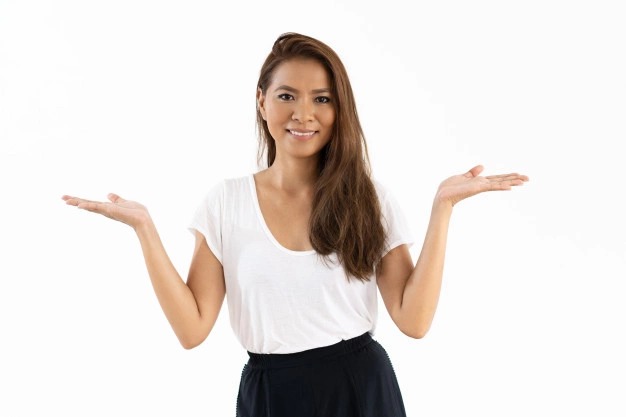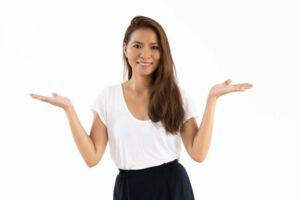 Following the approaches outlined above will undoubtedly aid you in improving your Kannada vocabulary. You can also try out new techniques and share them with us. If you wish to enrol in a Kannada language course, Multibhashi is ready to help you in every way possible. For better results, you can arrange a free Kannada sample class with Multibhashi. Best wishes!