Introduction
Hindi is a member of the Indo-Aryan branch of the Indo-European language family. The official languages of India are Hindi and English. Bihar, Delhi, Haryana, Jharkhand, Madhya Pradesh, Rajasthan, Uttarakhand, and Uttar Pradesh all use Hindi as their official language. In Chhattisgarh, one of the Hindi dialects, Chhattisgarhi, was recently designated as the state's official language. According to the Indian Census of 2001, Hindi is spoken by 422,048,642 people, which includes speakers of its numerous dialects and dialect variations.
In 1950, Hindi was designated as the official language of the Indian Union. The Indian Constitution declares Hindi, written in Devanagari script, to be the official language of the country. "The official language of the Union will be Hindi in the Devanagari script," according to Article 343. The international version of Indian numerals shall be utilised for official purposes of the Union." In 1965, English was supposed to be replaced with Hindi, which was named an associate language of the Union. In 1963, the Official Language Act was approved, ensuring that English would continue to be an associate official language in the Union and that it would be used in the legislature for an indefinite period of time.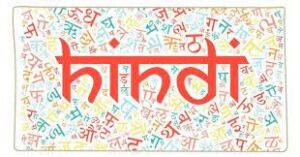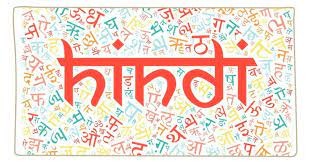 Learning Hindi:
1. Context is everything in language learning
In language learning, context is everything. One of the advantages of language learning in the beginning is that it is straightforward. Of course, if you want to speak, you should start there. Later on, we'll get to the meaty stuff. My first exposure to Hindi was through Bollywood films, which were highly advanced. On the downside, I didn't comprehend much of it, but on the plus side, it was interesting. I needed to understand these films in order to follow the plots. And those stories provided context for the language, allowing me to follow along without having to grasp every word.
2. Get ready for formalities
Hindi is classified as a formal language with three levels of formality. From most formal to least formal, "you" is aap, tum, and tu. Another Sanskrit cognate that romance language speakers would recognise is Tu!
3. Make a special effort to learn the "glue words" first.
I began by studying "the tiny words." Because these "glue words" are so common, it's vital to learn them right away. Aur (and), lekin (but), and ya are three significant Hindi glue words (or). It's best if you can get rid of them as quickly as possible.
4. Drop the "the"
In Hindi, there are no words for "the" or "a." There are no definite or indeterminate articles, in other words. However, it is usual to use ek, which meaning "one," in front of a noun. As a result, ek kitaab is similar to "the book" or "a book."
5. Join classes
There are multiple options available to learn the Hindi language online/offline. Depending on your priority you can enrol in those classes and get the best learning out of it. Multibhashi has one of the best resources and tutor to get you real corporate world-ready.