In the modern world, languages have proven to be extremely beneficial for the growth of multiple opportunities in different sectors of life; the same can be said about learning German without a thought! 
These sectors of life particularly include career, jobs, and spiritual growth. With that said, being mindful of the language that you choose also greatly affects this growth. Hence it is always a good option to evaluate all your choices and base your final decision on this evaluation. Germany has proven to be extremely beneficial for its students as the country of Germany has capitalised on the idea of promoting their language through offering many benefits to those who wish to learn German. Considering this, if you wish to learn a language that is bound to provide you with many benefits, then it is time to learn German online.
Let's now see if you can truly learn the language of German even at the age of 25.
You can't cap experience!
Before we go any further, it is extremely important to understand that no matter your age, if you truly wish to achieve something, you definitely can. Your age does not define your capacity to achieve any goal in life even in regards to learning a new language. Exploring the world and learning different languages across the globe is part of the experience. There is no cap limit of age that applies to either of these or limits your experience. The language of German is no stranger to this notion. In this blog, we will be discussing how this language can also be learnt at the age of 25.

Common Myth about learning busted
To begin with, there is a common misconception that after a certain age it becomes almost impossible for an individual to gather apt knowledge in regards to any subject. This notion is also applied in terms of languages. With all things considered, this concept is very specific in nature as it only talks about the kids of age up to 10. 
So what after 10?
It is scientifically proven that kids until the age of 10 gather the most knowledge as their brain is still developing and is ready to take any and every information provided to it. With that said, it does not mean that they just cannot learn anything after the age of 10. These kids still grow up to be teenagers who majored in different subjects to make careers out of it. Applying the same logic to languages, kids and adults and even teenagers of any age can learn any language that they wish to.

25, an age where youngsters are getting to know the world
Youngsters are turning into young adults formally now, They are in a process of accepting and choosing their belief systems; they are understanding the world literally in all its aspects around them, whether it be political, social, cultural, historical, or economic. They are also trying to figure out what to do with their knowledge of multiple things they would've gained over these years of learning.
25, a decisive age!
Not taking into consideration the age of 25. This is the age which is not very old, neither is it too young. In my opinion, it is probably the best age to learn a language. And yes of course, if you haven't caught on already, you must definitely learn the language of German even at the age of 25. In fact, this is probably the perfect age to learn it as you are 100% sure what you wish to do with the knowledge of this language, hence making it easier for you to decide on a final goal of whether you wish to achieve fluency or proficiency and use this language for your future growth or career prospects.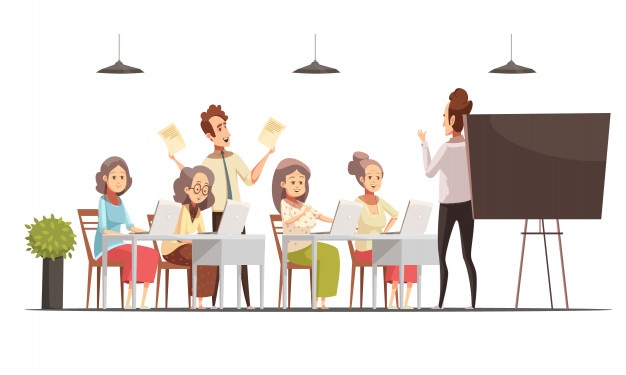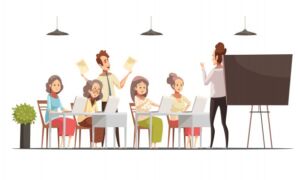 Learning German is a great decision to make because German has always lived up to its name as one of the most beneficial languages across the globe.
From extremely low prices of quality education to great career prospects and job opportunities, the language of German has always helped its students in growing beyond their limits. Furthermore, the country of Germany thoroughly understands the demand of the language and supports the same by catering to this demand through providing the said benefits. Therefore, no matter the age if you wish to enjoy these benefits, you should definitely consider learning German.