Introduction:
Kannada is a Dravidian language spoken predominantly by the people of Karnataka in the southwestern region of India. The language is also spoken by linguistic minorities in the states of Maharashtra, Andhra Pradesh, Tamil Nadu, Telangana, Kerala and Goa; and also by Kannadigas abroad. The language had roughly 43 million native speakers by 2011. Kannada is also spoken as a second and third language by over 12.9 million non-native speakers in Karnataka, which adds up to 56.9 million speakers.  It is one of the scheduled languages of India and the official and administrative language of the state of Karnataka. Kannada was the court language of some of the most powerful empires of South and Central India, such as the Chalukya dynasty, the Rashtrakuta dynasty, the Vijayanagara Empire and the Hoysala Empire.
The Kannada language is written using the Kannada script, which evolved from the 5th-century Kadamba script. Kannada is attested epigraphically for about one and a half millennia and literary Old Kannada flourished in the 6th-century Ganga dynasty and during the 9th-century Rashtrakuta Dynasty. Kannada has an unbroken literary history of over a thousand years. Kannada literature has been presented with 8 Jnanapith awards, the most for any Dravidian language and the second-highest for any Indian language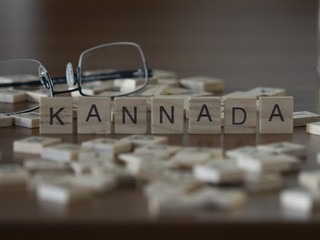 HOW TO LEARN TO SPEAK IN KANNADA: SOME QUICK TIPS

There's no foolproof way to learn to speak kannada , but we can offer you some tips:
1. IDENTIFY YOUR GOALS
What do you actually want to do with the Kannada language? If your aim is to speak with the Kannadiga side of your family, then you'll need to hone in on your speaking and listening skills. It will also make sense to learn some of the vocabulary specific to the topics your family likes to talk about.
So, if discussions over politics typically break out, start reviewing phrases for talking about politicians and taxes. Or if your family likes to talk about the movies instead, drill up on genre-specific vocabulary.
2. CREATE A STUDY PLAN
Now you know what you want to study, decide how and when you're going to do it. But be realistic! If you're a busy person, you're unlikely to have two hours a day, seven days a week to study.
Go at a manageable rhythm. You don't want to dread your study sessions. And if you're struggling to fit them in, try to study for less time but more frequently. It will be more effective than a long, intense session of cramming once a week.
If you get busy, re-evaluate your schedule. And if you fall off the wagon and skip a week? Relax, it happens. Just start again. Perhaps try doing a quick refresher of the most recent material to ease your way back into it.
3. DECIDE HOW YOU'RE GOING TO STUDY
We're going to explore a huge number of courses, textbooks, apps, podcasts, YouTube channels, online classes, and more in this article. We'll tell you our honest opinion of them, and for many of them, you can click through and read a more detailed review along with a rating.
But not every resource is well suited to every learner. You might prefer visually attractive worksheets and grammar-based explanations. Or you find you learn best by speaking and or listening. So, take this into account when choosing between resources, and don't be afraid to try a few out to see what works best.
No matter what methods you choose, try to do a bit of speaking, listening, reading, and writing. And look for a certain degree of balance between grammar, vocabulary, and culture.
4. TRACK YOUR PROGRESS
It can be hard to see your progress on a day-to-day basis, and this can make learning a language demotivating. Some days, you'll feel like your listening ability has deteriorated. Other days, you'll struggle to remember "basic" vocabulary that you learned and drilled five months ago, only to never use again. (After all, how often do you say the words "mouse," "accountant," and "ice" in everyday life?)
First, don't feel bad about this: it is a normal part of learning a language and doesn't actually mean your Kannada knowledge has decreased. In fact, if you track your progress, you will still see an overall improvement.
So, instead of beating yourself up because you didn't understand someone, reread something you read or wrote a few months ago, rewatch a TV show, or relisten to a podcast. You'll be pleasantly surprised by just how far you've come.
5. REWARD YOURSELF BY DOING FUN THINGS IN KANNADA
We're not talking about reading a level-appropriate book to practice your reading. Sure, it's a great way to study – but we want you to actually reward yourself, not just add to your homework list.
Try watching a movie because the trailer looks amazing. Don't worry about whether you have subtitles on, pause to look up what a word means, or do any "good" language-learning tricks: this is fun, not studying.
Read a comic even though nearly all the communication is visual, not verbal. Trawl through forums dedicated to your hobbies. Add terrible puns to your shopping list because they'll make your housemates giggle.  
6. SPEAK AND PRACTICE UNTIL YOU ARE TIRED. 
You need to speak a lot without the fear of making a mistake. Making mistakes and learning from them will gradually help you to learn the language faster. Keep on practicing as it will make you more perfect! 
7. FIND A SUITABLE KANNADA TUTOR AND TRY TO LEVERAGE LANGUAGE HACKING RULES 
We all know that information is present in abundance but willpower is not. And one of the reasons why most of them fail to reach fluency in learning Kannada or other languages is the lack of proper accountability and guidance. Try to find a coach or tutor to guide you throughout your language learning journey will make the journey very simple. 
Also, try to leverage each and every possible advantage you can take to reach your goal faster instead of following just the traditional rules.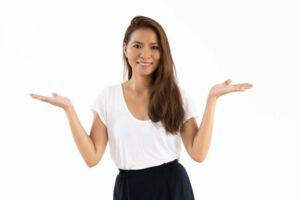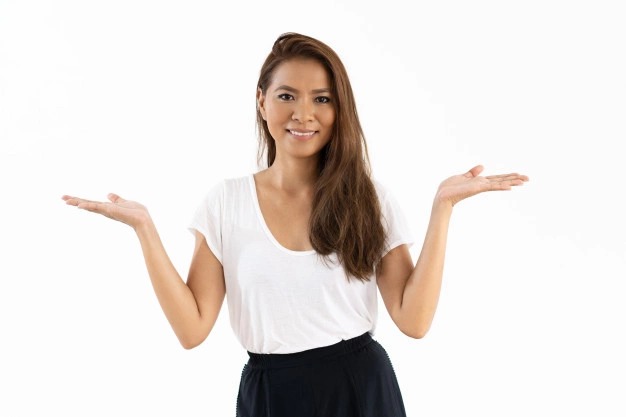 So with extreme motivation devoting a huge amount of time on a daily basis, complete dedication, consistent practice, perfect deadline, passion, and the help and guidance of a suitable mentor, you will be able to learn to speak Kannada in a year. Yeah, it's possible! Make mistakes as it is a part of learning. Try to overcome all the obstacles that come between you and your goal and then only you will definitely achieve success. 
Also, do enroll online in a Kannada course of your choice.
All the best!!!