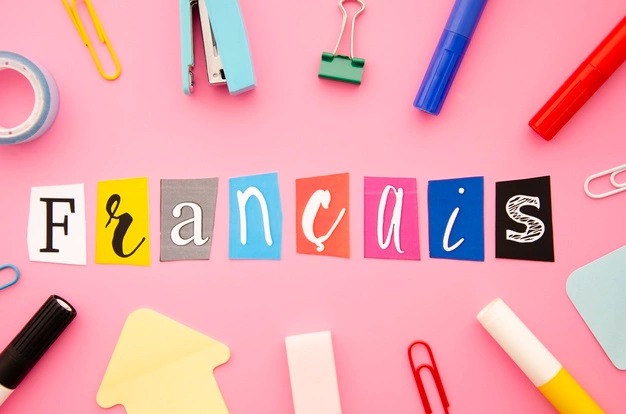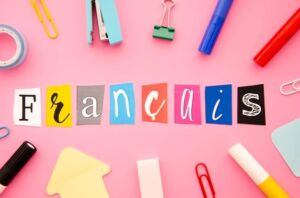 Introduction
The French language is a Romance language of the Indo-European family. It descended from the Vulgar Latin of the Roman Empire, as did all Romance languages. French evolved from Gallo-Romance, the Latin spoken in Gaul, and more specifically in Northern Gaul. Its closest relatives are the other languages d'oïl—languages historically spoken in northern France and in southern Belgium, which French (Francien) largely supplanted. French was also influenced by native Celtic languages of Northern Roman Gaul like Gallia Belgica and by the Frankish language of the post-Roman Frankish invaders. Today, owing to France's past overseas expansion, there are numerous French-based creole languages, most notably Haitian Creole. A French-speaking person or nation may be referred to as Francophone in both English and French.
Motivatte yourself
1. You can do it!
French is a complex yet highly systematic language. It is possible to learn French in one year, but it will take a near full-time commitment and immersion learning One year is quite enough time to learn a language reasonably well if you put in the necessary amounts of daily hours and disciplined study. I learned French, German, and Russian in about one year respectively to a level of fairly comfortable conversational ability and excellent reading ability. If you can commit a couple of focused hours a day, you can very probably do it. Not everyone has the same level of ability, of course. But I don't think I'm particularly, innately talented at learning languages. I think I have average ability but pretty good work habits.
2. So if I can do it, I think you probably can too.
It's a definite yes but it depends on your will and time investment to master the French language in a time period of twelve months. Give yourself a reason to keep you motivated while you try to learn the language. Get yourself a French shepherd pet to help you while you learn the language and train him by speaking in French or you can start your own YouTube traveling blog and go for a Europe tour.
3. Some factors play an important role to master French in a year
Having a reference language to learn French with such as Spanish, though Chinese didn't really help me with Vietnamese. Access to good teachers or friends who will help you. Immersion in the culture and language Your motivation (some people will live abroad for years and not learn any of the local languages.)Your age. Younger people learn a language quicker than older people.
4. Learning Is Fun When You Have Keen Interest
To have a keen interest in any field we are in is a stepping stone to take us to our destinations. We should always keep in mind that when we enroll for a course,  to make sure that the path which we have chosen is what we actually want, this will allow us to have fun and enjoy ourselves at the same time. 
5. Steps to take to master the French language in a year
Investing money, time, and making sure that you want to learn a particular subject is the first step anyone has to take in order to learn something. Surround yourself with the people that have the same interest as you are and who are supportive, motivating. This way, you will help each other to learn it better. Options will be yours to decide. There are institutes in India that offer French language courses both offline and online. Multibhashi is one of them;
Multibhashi is one of the most famous language learning apps available. The platform is popular in India even in other countries too. Multibhashi is an app to learn languages in the most effective and innovative manner through the medium of audio-visual training sessions and app-based learning. It is a leader in providing learning solutions in various spheres. The company also offers the French language. French has the most professional teaching staff for the French language. All the staff are professionally trained in French and have a good mutual understanding with their students.