Introduction:
Did you start learning Sanskrit because you thought that this could help you score better or easily when compared to other language courses offered in school? Did your interest lie in learning the Vedas, Upanishads, or the Bhagavad-Gita in its original form and understand the true essence of these scriptures, or were you just interested in learning the ancient Indo-European language just for its beauty?
Whatever is your reason to learn this beautiful and poetic language, can you share some of your experiences learning Sanskrit? When this question was posed to many learners they had some very memorable and vivid memories to share.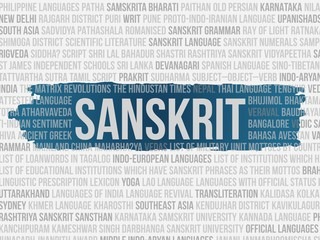 Learning Sanskrit:
There are learners who actually started learning Sanskrit as a compulsion because it was part of their curriculum and they had to learn this language to be able to get a decent overall score. However, later in life something prompted them to learn the language and understand it from a different perspective which actually showed how beautiful and interesting this language is to learn.
In fact many joined classes to even learn spoken Sanskrit to understand spoken Sanskrit and build a vocabulary which is the base for many words in different languages across the world. To begin with the vowels and consonants always had the same sound since the beginning. This language has an almost perfect grammar due to which there was no need of any additions with respect to forming new words.
A very interesting aspect is that the words can be placed in any order and the meaning would not change. Also, if you know or understand the root or dhatu in word it becomes easy to learn word formation. This is essentially a very unique concept seen in this language because with a root you can form any number of meaningful words using the suffix and prefix system.
Interestingly, with numerous synonyms for a particular word, Sanskrit is also a language that allows you to convey your message in very few words when compared to many languages in the world.
If you are thinking in terms of what can you achieve by learning Sanskrit, then do not worry. It definitely offers all the benefits of learning a new language, one of which is better cognitive skills, however, it gives you an insight into the rich culture and heritage of India.
A great experience shared by many is that with no attested native script, Sanskrit could be written in many Indian languages which makes it easy to read for anyone who can read their native Indian language thus making it a versatile language to learn. Today Devanagari is the most accepted script for Sanskrit.
Now if you are wondering whether it is a difficult language to learn and what exactly can you do to learn it, just look around and find a good Sanskrit course that you can join. You can even find courses that help you learn Sanskrit for daily conversations. This can be a great activity to your brain as you train it to think and act in a new language.
Do not lose hope if you do not find a good Sanskrit class near you because there are many online options available to you. Just find a course that best suits your needs and allows you to learn at your own pace.