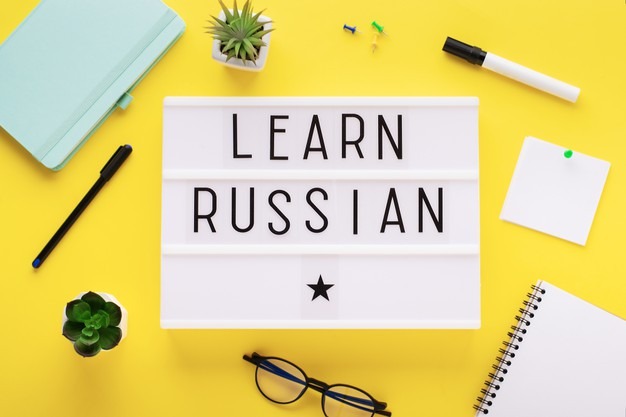 First things first, there is no age limit to learning. The pace at which you learn may vary as you age, but that would also depend on many factors. So, whether you are ten or eighteen it really doesn't matter. Let us look at some easy ways to learn Russian at the age of 18. Most of the people at this age are out of high school, looking for admissions into professional courses or Universities for higher studies, some might look for full-time jobs at this age and hence learning a new language in the traditional classroom atmosphere may not be always possible. It's good to find some tips that can actually help learn Russian in a faster and easier manner in the least possible time.
Almost all language experts vouch by immersion as the best method of learning a new language. However, it may not be a feasible option for everyone considering the expenses and time involved. There are many other things that you can do to master the language.
Start with what you need the most. When learning to speak a language there are certain words or expressions that are used more often when compared to others. All W questions words like what, why, when, where, which, who along with pronouns and most commonly used verbs can help you extensively in the beginning.
If a language is different from your native language especially the script, you can put that on hold for a little time till you learn some basic vocabulary and are able to manage a few sentences. It might be easier to learn the script at this stage as you are already familiar with the vocabulary and easily identify when you learn to write or read.
You can also have imaginary conversations for different situations, before actually putting what you learn to practice with people. This helps you become familiar with grammar and syntax.
Once you are comfortable with Russian to a certain extent find opportunities to speak in Russian. If you do not find anyone to speak to in Russian locally, you can always find different opportunities online. Finding a native speaker to practice the language through an online language exchange program is one such great option. Learning from a book is very different from learning through conversation. Thus, when speaking to a native speaker you can improve your conversational skills very well.
You can also join an online class where you get to interact with a trainer who is well versed with the language. This is a great choice if you are pressed for time and also if you would like to improve both your conversational skills and grammar. You get to learn at your convenient time in an organized manner. However, it requires a lot of self-motivation and consistent practice. Hence, find opportunities to practice what you learn in these classes.
Agreed, a child may learn faster than an eighteen-year-old, but that can never be a barrier to improve or enhance your linguistic abilities.