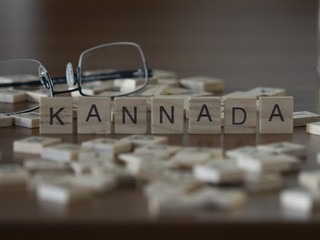 Introduction
The Kannada language is a Dravidian language spoken predominantly by the people of Karnataka in the southwestern region of India. The language is also spoken by linguistic minorities in the states of Maharashtra, Andhra Pradesh, Tamil Nadu, Telangana, Kerala, and Goa; and also by Kannadigas abroad. The language had roughly 43 million native speakers by 2011. Kannada is also spoken as a second and third language by over 12.9 million non-native speakers in Karnataka, which adds up to 56.9 million speakers. It is one of the scheduled languages of India and the official and administrative language of the state of Karnataka. Kannada was the court language of some of the most powerful empires of South and Central India, such as the Chalukya dynasty, the Rashtrakuta dynasty, the Vijayanagara Empire, and the Hoysala Empire.
Learning Kannada is a good choice if you are interested in learning a new language or you have some other reason like you decide to move to karnataka. You decide to live long in Karnataka, it's always good to learn a local language. Learning at least a few rudimentary basics can take you a long way and help you connect with the local culture.
Benefits of Kannada–
Learning Kannada language provides you with an insight into the way of life, and the hopes and dreams of people in Kannada-speaking states. You are not only learning a language but you are learning a new culture as well by learning Kannada.
Learning Kannada will boost your career opportunities
As you can see, everything is connected. The economy, as well as the fact that Kannada is the most spoken language in Karnataka where Bangalore is known as the silicon city of india. So there are many options for you to learn Kannada if you pursue your career in the IT sector.
Enjoyment of literature, music, art and philosophy
If you are good at Kannada then you can enjoy music, art etc. Karnataka is the only Indian state where both Hindustani and Carnatic singers flourish. North Karnataka is predominantly famous for Hindustani music and South Karnataka is well known for Carnatic music.you can enjoy music in something new way also
You can enjoy the art of karnataka.
When you are planning to go to Karnataka, learning a Kannada language will help you in understanding the talks of Kannada people and make your trip memorable. You can talk to locals with their own language that makes it easy for you to travel.
How to start learning kannada?
Learn a few salutations, greetings and expressions : Namaskara, Hegiddeera, Chennagideera etc.
It is always better to use the plural form to address a singular person when we speak politely.
Learn words for queries – Who, Why, When, Where, Which, How, etc. (Yaaru, Yaake, Yaavaga, Elli, Enu, Hege etc)
List the important verbs required in everyday conversation.
Learn the pronouns. (he, she, it / avanu, avaLu, adu)
Gender, time, numbers, cardinals, colors, names of vegetables, fruits, pulses, etc
Tenses – Use the verbs in present, past and future tenses·
Learn Conjunctions which eventually help to make complex sentences.(and, but, or / mattu, aadare, athava etc.)
Make simple sentences indicating – Request, Advise, Order, Interrogation, Negation, Assertive, etc
There's an amazing new way to learn Kannada! Want to see what everyone's talking about! Click Here.