Introduction
The objective of skill development in kids is to prepare the leaders of the future with higher efficiency and effectiveness. Skills play a major role in a person's personal and professional life's wins. The process of skill acquisition begins at a person's birth and continues for the whole lifetime. Everything around us is dependent on technology in one way or the other and technological learning has become a necessity for the upcoming generation.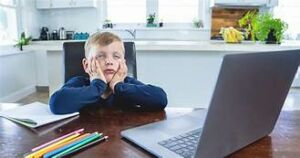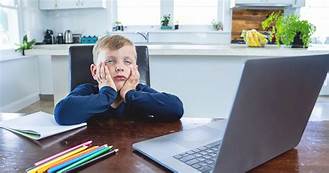 Ways to improve our kid's skills:
Meditation
 Meditation is the most powerful tool that helps increase concentration. Goodful, Calm, etc are some good options to try.
Exercise :
Simple exercises can be done at home for maintaining fitness which will boost academic performance.
Coding
:
For kids currently the best option is WhiteHat Jr where they conduct live one to one coding classes for kids. Coding is said to develop the mental abilities of kids.
Sudoku :
Sudoku is a number puzzle. Go to google and search for how to solve sudoku and there are amole templates and puzzles available for free download.
Language Learning
:
Learning a language increases creativity and enhances vocabulary. Apps like

Multibhashi

are the best option for kids who want to start learning a new language.
https://classes.multibhashi.com/courses
Follow your child's interest
: 
Whether it be playing a sport, or engaging in video games, follow through with the bigger goal, these all help in the development of social and interactive skills that will prove to be beneficial in the real world afterwards.
Encourage questioning
: 
This will help to increase and improve interactive skills in your child, which will help in the further development of leadership skills as this increases in the knowledge of mass queries.
Empathy
:
Teaching your child empathy is one the most important skills in today 's world, as this world is going inhumane, your child will be gifted with a precious gift of empathy making them stand out from the lot. 
Be a good role model
:
 A kid's first instructor is the parent themselves, so try to practice what you preach yourself, because when your child sees you doing things they are supposed to do it boosts their motivation to do the same.
Collaboration projects
: 
Have your child do a team project, working with a lot of people involved improves communication skills as well as teaches them patience, as not everyone is going to grant them wishes as their parents do.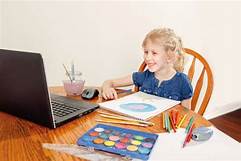 But in the 21st century, these skills aren't enough. Kids need one more skill which is now of greatest importance i.e. TECHNOLOGY. 
So, a child's skills can be improved if he or she is given enough breaks from time to time and not overburdened with activities.