Introduction:
The economic strength of South Korea or" Hallyu", the Korean wave, which has created immense interest in Korean pop, Korean drama, their culture etc., has become a motivation for many to learn Korean. If these or any other reason of yours has motivated you to understand the Korean language and wonder, what can you do as a freshman to learn Korean, then read on?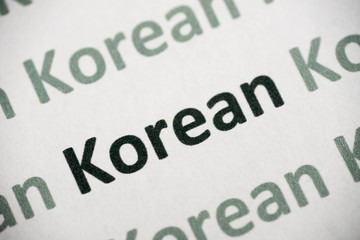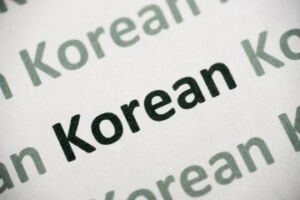 Ways to learn:
Start with the alphabet.
Remember how we start with the alphabet in school and then move ahead with our language learning? You can use the same principle here. Start with Hangul, the Korean alphabet. It consists of 24 individual letters with 14 consonant letters and 10 vowel letters. It also has 16 letters made of a combination of these individual letters. When compared to the Chinese or Japanese character system, this is relatively easy to learn alphabet, which was specifically designed by King Sejong the Great. You can learn the alphabet and practice writing and read using the various resources available, ranging from books to online options.
Learn 

to speak Korean
The primary purpose of learning any language is to be able to speak in that language. Thus, to be able to speak in Korean, just start speaking. Can you do it all by yourself? Definitely not. You can probably learn how to read and write all by yourself, but you definitely need a partner when it comes to speaking. You can find a native speaker interested in learning English online for free and conversing with them. Your time is your investment here.
However, if you would like to approach learning in a more systematic and organized manner, it is good to join a class. In recent times, online learning has become an essential and integral part of learning in our lives. Online learning is also a great option for all those who find it difficult to attend conventional classes due to time constraint or other commitments.
As a freshman, you might need to spend a good amount of time learning the basics from words to grammar to understanding the concept of honorifics which plays an essential role in Korean speech. There are different formal and informal speech levels based on your social relationship with a person, their age, social status, etc. Instead of trying to learn everything, you can probably find a middle ground where you are able to use one particular level of honorific in general conversations.   
Use a combined approach
Reading, writing, listening, and speaking are different aspects of learning a language that cannot be separated. You can combine your resources to know all of these aspects simultaneously at different levels.
Watching Korean movies and listening to music helps you get used to the language and improve your listening skills. Learning the alphabet is your first step towards reading and writing, and through an interactive class or a language exchange program, you can find a native speaker who can interact with in Korean. You can use your class time to learn the basics of reading, writing and speaking, whereas your free time or unproductive time can be used to replace your regular entertainment with Korean movies, which can be fun and educational.
Yes, it takes a lot of time and persistent effort to learn Korean. Making it fun, interactive and enjoyable will make the learning process easy for you.