Introduction:
Kannada  is a Dravidian language spoken predominantly by the people of Karnataka in the southwestern region of India. The language is also spoken by linguistic minorities in the states of Maharashtra, Andhra Pradesh, Tamil Nadu, Telangana, Kerala and Goa; and also by Kannadigas abroad. The language had roughly 43 million native speakers by 2011. Kannada is also spoken as a second and third language by over 12.9 million non-native speakers in Karnataka, which adds up to 56.9 million speakers. It is one of the scheduled languages of India and the official and administrative language of the state of Karnataka. Kannada was the court language of some of the most powerful empires of South and Central India, such as the Chalukya dynasty, the Rashtrakuta dynasty, the Vijayanagara Empire and the Hoysala Empire.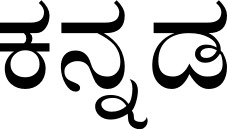 So how long will it take to learn Kannada?
This is usually one of Kannada learner's first questions. Unfortunately, however, there's no easy way to answer it. Learning a language is a complex process that's different for each individual based on several factors. Let's take a look at these different factors and how they impact how fast you learn Kannada:
Your Previous Language Learning Experiences

The Kannada Language Itself

Your Learning Methods

The Time You Dedicate to Learning

Your Attitude and Motivation
1. Your Language Learning Experiences
Bilinguals find it easier to learn a third language, as several linguistic studies have proven. This is because they are naturally more accustomed to being exposed to different languages. After all, fluency and skills in one language help fluency and skills in another.
One of the first steps to learning Kannada is learning a little bit about what makes up the language and the unique linguistic of it. If you already have experience studying foreign grammar, memorizing vocabulary, listening to different sounds and looking at different letters, your mind knows what to expect when faced with a new language. There aren't as many surprises and language learning becomes easier and faster.
2. The Kannada Language Itself
Learning a language that is similar to your native language can save you time when learning the alphabet, pronunciation, grammar, and vocabulary.
As a general rule, languages that have similar roots are easier and take less time to learn. For those of you whose native language is English, you're in luck.
Believe it or not, English speakers already know some Kannada words even before they start studying it. Almost all European languages share many words with English thanks to their shared roots, history, and evolution. These words, known as cognates, make learning Kannada much easier for people who speak a language with similar roots like English.
3. Your Learning Methods
How you learn Kannada also plays an important role in how fast you learn. If your language learning is limited to a classroom setting, then it will probably take you a little longer to learn.
However, if you're also exposed to Kannada outside of classes, then you can cut down the time needed to learn it. Reading, listening to the radio or eBooks, writing, speaking, watching movies, and travelling to a Kannada-speaking country can all help to speed up your learning process.
4. The Time You Dedicate to Learning
How long it takes you to learn Kannada also depends on how much time you plan to dedicate to learning it. This could be daily, weekly, or monthly.
Learners who are willing to dedicate an hour a day to language learning–whether that be by studying grammar, memorizing vocabulary, watching a movie, or reading a book–learn significantly faster than those who just attend a weekly class.
5. Your Attitude and Motivation
Your attitude and motivation also play a big role in how fast you learn Kannada. You'll be more open to learning if you approach it with a positive attitude and see it as a fun and fascinating opportunity to broaden your horizons (and sound like a native when you order a beer). Then, you'll be more motivated to study and learn as much as possible It's no secret that staying motivated is key to learning a new language. There have been so many studies proving the importance of motivation in language learning. Staying motivated is the number one reason why many people have language success, and also the number one reason why some give up.
Remind yourself why you want to learn Kannada, how it will improve your life, and everything good that can come from learning it. This can help you to stay motivated and, therefore, speed up the time necessary to learn it.
Learning Kannada is not an easy task. Even it is difficult for people who already know Hindi. It is very different from Hindi. It has a totally different script, vocabulary and grammar. However, not to worry, Kannada can be learned easily with your dedication and effort. The first step to learning a language is always to start with the basics. Start with the alphabets, move on to vocabulary, grammar and so on. Learning a language may take a few days to a couple of years. But if there is a purpose of learning and if you have the right amount of resources and help, you will master it in no time.

When you want a thing that your heart desires nothing can stop you. It is the same as learning a new language. Kannada is not so difficult when you know the basics, almost all the languages  that are spoken in south India has some similarities. For example if you are fluent or know Tamil or Hindi you can speak Kannada easily. Because of the similarity in the root of the languages, it is easy for the learner to learn the language. Such as, the sound and the meaning are similar or same with each other. For example, the word 'Taayi' in Kannada means 'mother'. In Tamil, it is 'Taay', 'Tande' means 'father' in Kannada. In Tamil, it is 'Tandai', 'Niyama' means 'rules' in Kannada. In Hindi, it is 'Niyam', 'Ullangane' means 'violation' in Kannada and in Hindi, it is 'Ullangan'.
If you want to follow a specific curriculum and want to learn in details, you can always take

online classes

from the reputed websites, such as Multibhashi, which offers details courses for the learners. The classes are exclusively online which are taught by trained professionals in this field.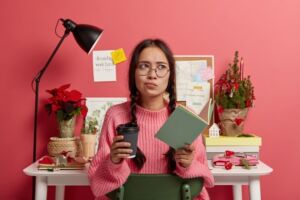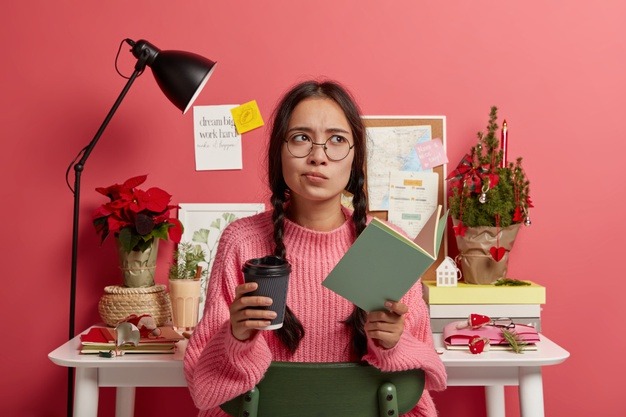 Conclusion:
No matter how much time or money you spend to learn a language and show no effort while you are learning, there's no short cut to master it. You have to have a strong will and work for it to learn something. You have to explore and live the life of a local to know their culture and adapt to the place. Learning can be even easier and fun when you practically communicate with and learn from them as it is their mother tongue.
Good Luck!!!