Introduction
We all tend to learn a language that is useful to us or a language we are in love with. The choice is already made based on your requirement or hobby. If you are amongst those people who love the Hindi language but do not know how to speak it, you would definitely agree with me that you would be absolutely curious to learn the language. Hindi is a very important language spoken in India. It is the language understood by the majority of the people. Still there are some parts of the country where people do not know Hindi and that is when the need for learning the Hindi language arises.
The language has its benefits especially if you are staying in a place that has the Hindi-speaking population. Be it Bollywood movies or songs or dramas or speeches given by our beloved Prime Minister of India you would require to understand Hindi. You also need to know how to speak Hindi to communicate with people around you or at your workplace.
It is absolutely important that you take a Hindi course that provides certification as well. The more preferred mode today is definitely an online session amidst the Covid- 19 pandemics.
So let us look at the online certificate courses for learning Hindi.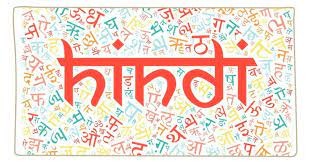 Best Courses:
Udemy:
Udemy is the course that can help you reach your desired target of learning Hindi. All their courses have a 30 day money back guarantee as well. They also provide a certification on the successful completion of the course.
 Certificate course in Hindi (Praveshika):
It is an online learning package provided for Central Hindi directorate (CHD), Government of India. It has many interesting features like audio/video streaming, record and compare facility, grammar and many other exercises. You will also be able to master Hindi pronunciation.
IBlanguage classes:
You can learn the Hindi language with professionals. They claim to teach you everything right from alphabets and 'Matras' to speaking Hindi fluently. Their online Hindi language certification course will give you access to a number of digital study materials. You will not only be able to learn to speak but also to write Hindi as well as read it. They provide lessons for beginners to intermediate to expert levels and of course a certificate on the successful completion of your course.
It is a well-known name when it comes to learning any language. You will be able to learn Hindi with the help of experts through live online 1:1 video sessions. The sessions are taken by people who are experts at the Hindi language. You are able to customize the lesson plan as per your requirement. It is at the comfort zone of your home and plus you can select the schedule for your sessions. You can also download the
Multibhashi app for free from the play store to avail of the free lesson plans. They will give you a certificate after you have completed your course. So these were some of the best language certification courses for you. You can pick the one that suits your needs and pocket.