Introduction
Learning a new language is a challenge in itself and there is always scope for improvement when learning a new language. Now, if you are learning German and wondering what you could do to improve on it let's just find out. German is considered to be one of the difficult European languages to learn which might again vary from one individual to another. Finding a strong motivating reason that can keep you going is the key behind staying on track while learning German or any other language.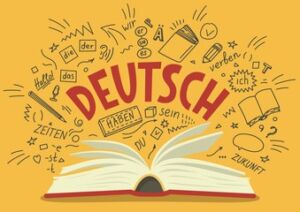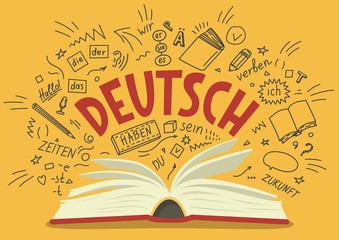 Ways to improve your German
Write down
Ever come across a situation where you just thought you remembered everything and forget the right word when it was the most needed. This can happen to anyone and to avoid this writing down is very important. Writing is an age-old practice that has always proved efficient for remembering things.
Learn the grammar
Initially, you might focus on the most commonly used words and expressions, but as you progress you need to make sure that your grammar is in place. This does not mean that you are obsessed with grammar. Learning the important elements of grammar along with sentence structure can help you frame simple yet meaningful sentences. You can find very few exceptions when it comes to German grammar and thus it becomes easy to remember.
Also, memorizing the feminine, masculine and neuter nouns found in German might look like a herculean task, but with practice it is not very difficult to master. It is also a good idea to focus on the articles that go with the nouns from the very beginning to make things simple.
Focus on German pronunciation
To make things a little easy, with very few exceptions, the sounds for different letters and letter combinations in German remain the same irrespective of the words. Thus, with practice you will be able to understand how to pronounce the words as you see them.
Find new ways of saying the same thing
As you progress in learning German, you will find that you can express the same thing in different ways. Practice using new words or phrases to say a sentence that you practiced earlier in a new way. This will ensure that you are building on what you already know.
Group words and sentences together contextually
This might seem very obvious which is also practiced in most books as you can find groups of words or sentences related to a particular topic or subject together. Find your own ways to group words or phrases related to a particular topic like your favourite food with cuisine or shopping with clothing etc that is useful to you.
Join a German
class
It is not difficult to find a good teacher online who can help you learn German in the most organized and structured manner. These classes can be taken from the comfort of your own space and allow you to learn at your own pace. You can also find lessons curated based on your specific requirement which can save a lot of time.
Find self-learning methods
There are many self-learning methods like reading aloud while listening to an audio, writing, watching movies or shows etc. Flashcards, mnemonics, story building or visualizing words with their images are also other methods that can be used for self-learning.
Stay focussed on the reason that prompted you to learn German, with dedication, perseverance, time and effort you can definitely find improvement in your German.