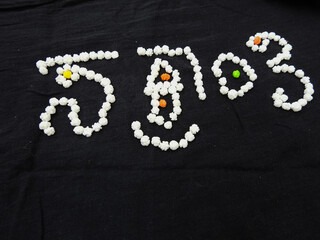 Introduction:
The Kannada language is a Dravidian language spoken predominantly by the people of Karnataka in the southwestern region of India. The language is also spoken by linguistic minorities in the states of Maharashtra, Andhra Pradesh, Tamil Nadu, Telangana, Kerala, and Goa; and also by Kannadigas abroad. The language had roughly 43 million native speakers by 2011. Kannada is also spoken as a second and third language by over 12.9 million non-native speakers in Karnataka, which adds up to 56.9 million speakers. It is one of the scheduled languages of India and the official and administrative language of the state of Karnataka. Kannada was the court language of some of the most powerful empires of South and Central India, such as the Chalukya dynasty, the Rashtrakuta dynasty, the Vijayanagara Empire, and the Hoysala Empire.
The Kannada language is written using the Kannada script, which evolved from the 5th-century Kadamba script. Kannada is attested epigraphically for about one and a half millennia and literary Old Kannada flourished in the 6th-century Ganga dynasty and during the 9th-century Rashtrakuta Dynasty. Kannada has an unbroken literary history of over a thousand years. Kannada literature has been presented with 8 Jnanpith awards, the most for any Dravidian language and the second-highest for any Indian language.
How to improve Kannada speaking skills:
1. Make time instead of trying to find it
While I highly encourage people to learn Kannada through self-study, the lack of a structured program can cause your progress to stagnate if you're not organized. If you say that you will study and practice your Kannada when you have time, that time never comes. There's always some other distraction or something else to do that's seemingly more important. If you're serious about improving your Kannada skills, you have to make time. Schedule it in, and don't let anything else get in the way.
2. Learn actively, not passively
It is a common misconception that you can learn a second language the same way you learned your first and that by immersing yourself in the language, you will naturally pick it up over time. Certain language products are even built around this very idea, but it's nonsense. It's the ultimate marketing lie that appeals to the laziness in all of us.
There are no magic pixies that implant linguistic knowledge in our brains while we sleep you have to put in the work. The truth is, as an adult, you already have a language that all your complex thoughts are based on, so you don't have anywhere near as much necessity to learn a new language as you did as a young child. Besides, it takes a child several years of constant support and attention from their parents before they can put any kind of sentence together, let alone a coherent one.
3. Listen to the Kannada podcast and music
Listen n to Podcast and Music, take note of common phrases from native speakers, practice conversations, and read out loud
Building on the previous point, if you can build your "phrase bank" from answers you often hear from native speakers, this will help you become even more secure in your conversation, safe in the knowledge that you're using authentic, natural Kannada. 
4. Practice shadowing native speakers.
Shadowing is a technique where you listen to someone speaking the target language and then repeat what they said aloud as clearly as you can. Don't worry about repeating things perfectly, just try to repeat as much as you can as quickly and clearly as you can.
Conclusion:
In the end, I just want to remind you that don't be afraid to make mistakes. The more you speak, the faster you learn and that is why you're learning Kannada. Don't be discouraged if you make mistakes, even if people laugh when you mispronounce words or use the wrong phrases. One of the keys to learning a language is learning what mistakes can be made so that you don't make them in the future. 
ALL THE BEST!!!