Introduction
After spending hours together practicing Hindi vocabulary and grammar rules, do you still find yourself tongue-tied speaking while speaking to a native Hindi speaker? Are you struggling to understand your speaker? Do you freeze when suddenly an answer is expected from you in Hindi? Well, all these things could happen if you have not given enough time to practice Hindi listening skills. Only when you practice proper Hindi listening skills, will you be able to hold a smooth conversation in a confident manner. So, let us look at what you can do to improve your Hindi listening skills.
We have all heard that watching movies, listening to music or watching YouTube videos in the target language can help us in learning a new language. Well, yes, it is true, but only if you practice active listening. If you are playing a Hindi audio in the background and busy with other things actively, you may not be able to completely concentrate on what is playing and thus would absorb very little of what you hear.
Thus, it is very important to completely immerse yourself in the audio that you are listening to. Whether it is a movie, song or an audio podcast, sit with a pen and paper to listen. As you listen, get into the practice of writing the words. This would help improve your vocabulary and at the same time you will have a clear understanding of how much are you able to pick up from the audio. In the beginning you might just understand a few words, but with regular practice you will be able to identify most of what is being said.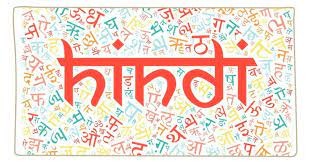 Learning Hindi:
To hear and understand each word start with slower audio. As you become comfortable with the language, move to audios at a higher speed. Pay close attention to how native speakers speak. Usually, as a new language learner, you might find it difficult to keep pace with the native speakers because they speak at a faster pace when compared to the audio lessons that you hear.  To overcome this difficulty, you can try practicing your Hindi speaking and listening skills with a native speaker through an online language exchange platform or make new friends who speak only Hindi.
When you learn the vocabulary you practice each word separately, however, when it comes to speaking, native speakers may blend words or even drop some of them. Only when you listen attentively, will you be able to understand this difference. This practice can play an important role in your ability to achieve native or bilingual proficiency in Hindi.   
Dedicate a specific time every day to practice Hindi listening. Make it a part of your Hindi learning routine. You can choose to divide this time into smaller chunks of ten to fifteen minutes where you practice listening, repeating after the audio, and learning the vocabulary.
Immerse yourself into the Hindi language. You can choose to live in any North Indian state where Hindi is spoken predominantly. If travel is not a feasible option, you can always find someone who speaks Hindi around you and practice with them. If none of this is possible, you can always look up to Bollywood movies and music which can be a great source of practicing Hindi listening skills.
It takes a strong desire and perseverance to learn any new skill and it is the same with practicing Hindi listening skills and eventually becoming fluent in Hindi as well.