Introduction:
Arabic is a Semitic language that first emerged in the 1st to 4th centuries CE.  It is now the lingua franca of the Arab world. It is named after the Arabs, a term initially used to describe peoples living in the Arabian Peninsula bounded by eastern Egypt in the west, Mesopotamia in the east, and the Anti-Lebanon mountains and Northern Syria in the north, as perceived by ancient Greek geographers 
Arabic is widely taught in schools and universities and is used to varying degrees in workplaces, government and the media. Arabic, in its standard form, is the official language of 26 states, as well as the liturgical language of the religion of Islam, since the Quran and Hadith were written in Arabic.
Well now that you've settled in what you want to exactly learn, whether it was Fus'ha or the colloquial One, here are some basics to being a decent Arabic speaker: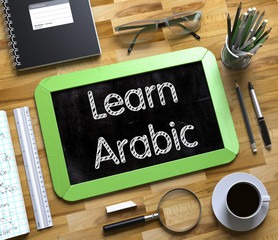 Ways to learn Arabic well at the shortest time
1. Learn the grammar: 
If you want to really speak good Arabic you need to know the basics of Arabic grammar. There are two types of sentences in the Arabic language: Nominal sentence: and it means there is no verb such as saying "the garden is beautiful", "the boy is smart" now you need to know the difference between the Nominal sentence and the verbal sentence
In the verbal sentence, we use the verb (e.g; Ali Opened the door), in English, there are only three types of tenses (infinitive, past simple, and past participle) now in Arabic it is slightly more varied, we have the past verb, the Present/future verb, and the Order/command verb, make sure to learn the conjugation of this, it will take time but practice makes perfect.
2. Watch cartoon:
Yup, you heard me, watch cartoons. Children at the age of 7-12 can speak Better Fus'ha Arabic than even their parents and that's all because of watching cartoons. Take a really entertaining one, if you're into Anime there are a lot of Arabic Dubbed ones, the reason I said the cartoon is because it's Fus'ha but it's still so easy to understand. of course you need to at least understand the very basics of the language to start this phase, but as you develop your grammar and your sentence formula strength you need to start on your vocabulary which is the most important part, cartoons are the best source for adjectives, verbs, phrases, and many more things, I really do recommend it!
3. Watch Tv Shows/Films
:
We have an endless set of Television shows, films, and programmes, it's ok if you don't understand every word, understanding the story/subject is a really good start, try finding an English subtitle if you like -it's a really good idea- (there are a few tv series that are subtitled to English and interestingly have a diverse set of colluvial accents)
4. Create a Mini-Arab in Your Home:
You don't need to live in Arab countries to immerse yourself in the Arabic language. There are many ways to plunge yourself headfirst into Arabic wherever you live. Here are a few of my top ways to bring Arabic to your hometown:
Make your computer multilingual. Why not turn your computer into an Arabic-only system?

Find the Arabic speakers in your city. Believe it or not, there are many communities of Arabic speakers around the world. You may be near one and not even realize it!

Watch Arabic television and movies. Force yourself to focus by watching without subtitles.

Read articles and books in Arabic.  

Listen to Arabic music and podcasts.  
5. Find Native Speakers and Speak from Day One:
This Speak from Day One approach is the fastest and most efficient way to learn Arabic – especially if you speak with native Arabic speakers No matter where you live you can still find people, either online or offline, to speak within Arabic. 
Practice out loud :
Always practice out loud. Thinking about the words is not enough and whispering them under your breath won't cut it. When you practice, make sure you speak out in a big, confident voice. There's something special about speaking Arabic aloud that helps fix words and sentences in your long-term memory. It's like learning to play music. You can't learn a piece by memorizing the notes on the page and imagining the tune. But by playing the notes in sequence over and over again, they quickly become second nature and you no longer need to think about what you're doing.
6. Commit to consistency -:
Think of learning a language like a workout regimen. Consistency is key. A 20-minute jog every day is better than a three-hour cardio session every two weeks. The same goes for learning  Arabic. You have to pace yourself and break things up into manageable chunks so you don't burn yourself out. You also have to keep up that regular practice so you don't lose what you studied the day before.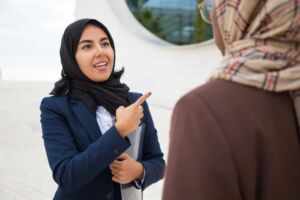 The quickest way to learn Arabic is to treat it like its the only Language you will ever know. In order to do that, you should forget your mother language and not compare it with the Arabic language. Each Language has its own Logic, so you should learn them based on that Logic.
To progress quickly when learning Arabic, learn as a toddler would in preschool or kindergarten. Begin with learning the alphabet. It's normal to take a long time to adjust to the Arabic Alphabet. Learn all the possible ways each letter can be pronounced. Practice heavily and regularly. Talk on a daily basis in Arabic. Write and read as much as you can. Don't however make a routine of it, as then you would get bored of it. This may not seem as the quickest way, but it's the most efficient way. It's fast and reliable. Keep in mind you are learning a new Language not memorizing an article.
All the best!