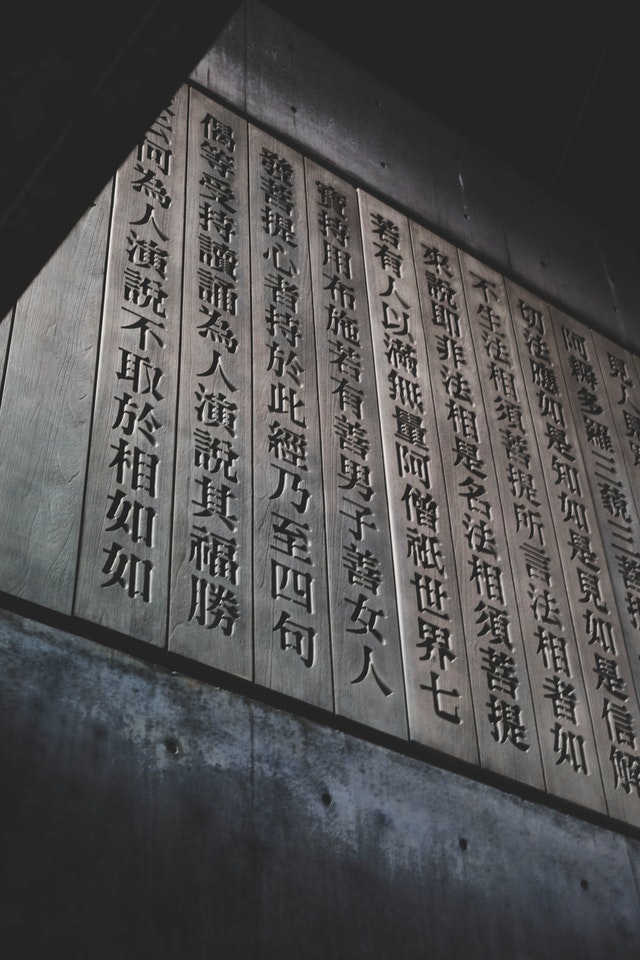 Chinese is an enlightening language in the sense that it helps one understand many Buddhist scriptures. Mandarin Chinese, standard Chinese are the forms most widely spoken.
Mandarin Chinese is the official language of Mainland China and Taiwan. It is an official language in Singapore, as well. Also, Mandarin Chinese is spoken in Hong Kong (China S.A.R.) and Macau (China S.A.R.). In Malaysia and Tibet, too, Chinese is spoken on a wide scale.
Let's talk about apps first:
Chinese script does not have letters. It has characters. Chinese characters are logograms developed for the writing of Chinese. They are also called as Hanzi. Each character is an idea, a concept! There are up to ten thousand characters in the Chinese language. To be able to read an article or any piece of writing, one needs to be acquainted with at least two thousand to three thousand of these characters.
Is it, but, easy to learn the Chinese language? Can anyone learn the language within a stipulated time period or does it take a lifetime for a non-native Chinese speaker to be fluent in Chinese? Does one have to attend a Chinese language training school from an early age to be able to speak like proficient in Chinese?
All these questions might scare a novice in Chinese learning too much. The answer, however, is quite simple. No language, including Chinese, takes one an eternity to master. One can be a fluent Chinese speaker in a stipulated time frame if one is sincere in one's efforts at learning Chinese. There are simple steps that one can follow in order to learn the language quickly.
Those steps are as follows:
Websites that are excellent resources for Chinese learning:
Follow an English – to – Chinese or any other known language – to – Chinese dictionary
The first step while learning any language is to understand its alphabet. In Chinese, there is no alphabet; the Chinese script has characters. To be able to understand the Chinese script, first learn how to pronounce each character or syllable. Also, try to understand how it is written. Once you know how to pronounce and write a character, you will be able to read small pieces of writing in Chinese.
Read Chinese storybooks for kids
Once you are able to read the characters, the next step is trying to read Chinese stories meant for kids or children. Does this sound very childish?
Even if it does, trust me; it will help you to learn basic Chinese vocabulary quickly. The reason being, in children's storybooks, there are pictures, symbols, images that help one quickly understand what word or term is used for a specific object, animal, person, place, anything. A person who gets acquainted with simple Chinese words like boy, girl, man, woman, dog, cat, mouse, house, milk, cow, goat, horse, etc. which are generally the characters in kids' storytelling books, can then confidently proceed to read other or next-level Chinese books, as well.
Get the books meant for learning Chinese
There are many books which are designed for Chinese language learners, some having lessons right from the basic levels up to the advanced levels, some especially meant for Chinese for beginners, some for basic and intermediate level Chinese learning, some others which are curated books specially designed for Chinese travelers, which act as their guide in the journey.  
Watch Chinese cartoons, animated movies, etc.
It is an interesting yet effective way to learn Chinese quickly. Phrases and complete sentences can be learned in a fun manner, as against plain, boring reading from books alone.
Plug into podcasts or Chinese teaching youtube videos
In podcasts or youtube videos, there are presentations on how to write Chinese characters correctly. Also, there are demonstrations on how to speak words clearly and correctly.
Watch and listen to Chinese news channels
The next step is to listen to and watch Chinese news channels. This helps develop the listening skills of a learner. One learns how to comprehend anything spoken in Chinese in a speedy and/or commanding manner.  
Learn Chinese via language learning apps
There are many online language learning apps which a user can create accounts on, to learn a language. One simply has to login to these accounts, and start learning. Along with lessons on various topics, there are daily quizzes uploaded on these apps so that a user can assess his or her own progress in language learning.  
Enroll in a reliable Chinese learning online course
The last, but the biggest and the most effective step in learning Chinese is to learn Chinese through the medium of a systematic well-designed course. An online course conducted via audio-visual learning sessions serves the purpose very well. Online classes for learning Chinese facilitate on-screen, real-time communication between a student and an instructor. This interaction is very effective since the doubts can be cleared right during the online sessions; oral word-speaking practice, revision, etc. are possible. Moreover, one need not commute to any place, spending one's hard-earned money and one's time to attend any physical classroom training. The same time and money can be utilized for another constructive activity. One can take Chinese learning sessions from any part of the world with resources as little as a smartphone or a laptop, good network connectivity, and a keen interest in learning Chinese!