Learning French
According to scientific studies, it takes 30 days to get into a new habit. Please take a good way to study the French language, the suitable methods, and sound resources. 
1. Suitable Material plays an important role :
You can study with some particular books and workbooks to know the basics of the French language. You need to learn French grammar and conjugation, the words, sentences, and french idioms. Get the specific material related to the french language, which helps you achieve the goal you set in 1 month. It is not appropriate to choose a book with an extensive list of words related to something you do not want to do. 
2. Give time to study write pronunciation
  :
The most important thing is that try to say what you want to say properly, it will be easier for other people to understand you. The pronunciation is not so easy, so you have to take the time and practice more and more as you can. Focus on it every day. The links between some sounds are hard to do properly. Nowadays we have the internet which helps in various ways, by using the internet you can find some videos about pronunciation and the french language. Perfecting how to say things in french is an essential skill that must be developed during your journey. To be frank, if you don't understand and can't produce songs in french, your 1 month will be for naught. Languages are meant to be spoken.
French can be a tricky language to pronounce as well as understand. With nasal constant and liaisons between words, it can be hard to parse sentences into individual words. However, don't fret! Learning the rules is easy with the internet. Throughout your 30 days french learning journey, look up new words frequently on forvo so that you can understand them when spoken and pronounce them correctly yourself.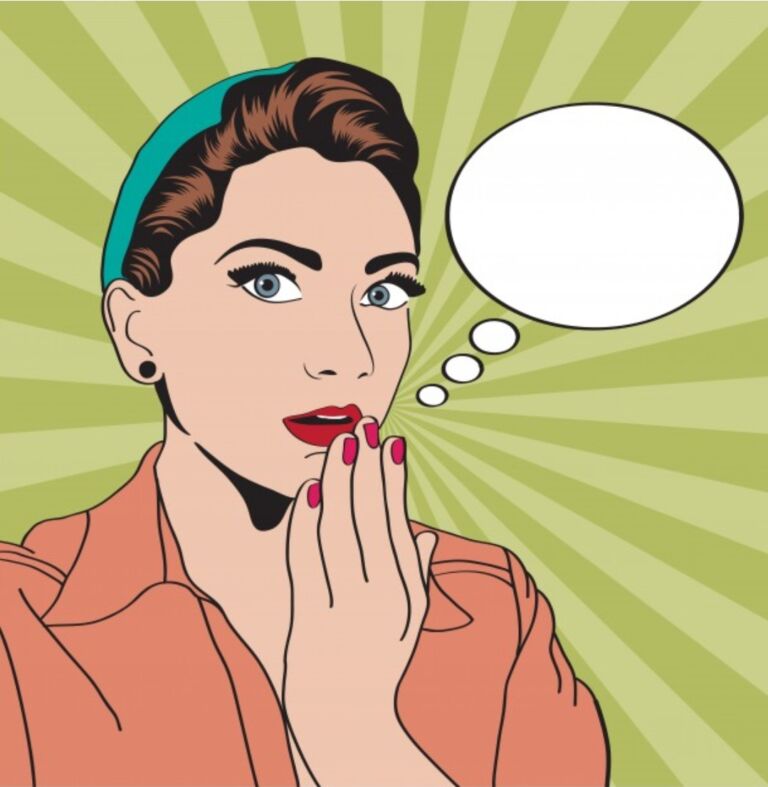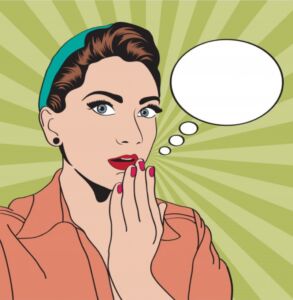 3. Structure on excellent learning :
We all know we all are not the same, so it could be different for everyone. You have to pay attention to learn.
Don't study two materials at the same time; looking two or more elements at the same time makes learning harder and creates confusion. It is not efficient, so it will be harder to build up confidence. It is better to focus on one material with motivation. Learning the French language primarily in 1 month is not so difficult, only you have to work with good material and each and every day you have to learn something new about it, practice makes it easier. Give the time to learn so you can become familiar with French language. 
Study the rules that you are going to need, each thing you study has to be related to your goal. If the goal is to learn French language in 1 month you have to give time daily related to the topic.  
Define your french learning goals, knowing you are learning French language will help you choose the most effective and efficient language resources for the month. Make sure your goals are realistic for how much time per day you will be spending on french. If you are a beginner and you can only allot a half hour each day to learning the french language, it's unrealistic to think that you will become an advanced speaker after only 15 hours of study throughout the month. 
Build your reference library; textbooks and dictionaries are necessary tools for self-studying French learners. A good reference book will give you a concise explanation for key language concepts that you can continue to build on the way after the 30 days are up. Textbooks are perfect for getting an overview of the basics. They include essential grammar and vocabulary pertinent to the most common conversational experiences. These are often stylized as complete "french language" that gives you everything you need to have a good language base.  
4. Create your study plan :
The most crucial step to learning french in 30 days has little to do with the french language. You need to create a french study plan to be track and accountable to yourself throughout the 30 days. 
Rules everyone should follow :
 Make sure each learning task in particular. Completing the sentence structure exercise in my french grammar guide is a much stronger task than study sentence structure.

Make sure each learning task is directly related to your learning goals from step one. 
Finally, make sure the french learning plan follows a logical progression. There is no point in learning an advanced topic such as the french subjunctive if you have no idea about the french present tense. Most textbooks and grammar guides will establish this logical progression for you, so this should be easy since we already build a personal reference library in step one.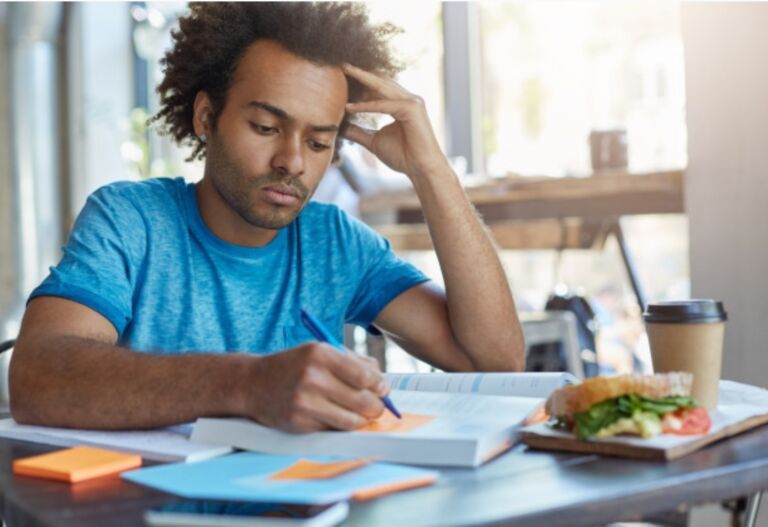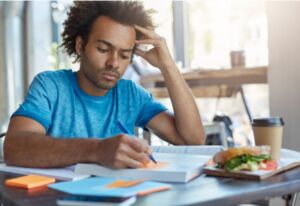 5. Be flexible to follow your plan :
Looking at the plan one more time, it seems like a lot of material covered in a short time. The reality is that there's a lot of material you will need to cover to learn the French language in 1 month. No matter how strong your willpower is, there will come a time mid-month when your french learning motivation starts to dip. So return to your learning goals, remind yourself why you committed to learning french in 1 month and how much you will have grown by the end if you stick to it. You don't need to wait until the 1 month is up to pat yourself on the back.