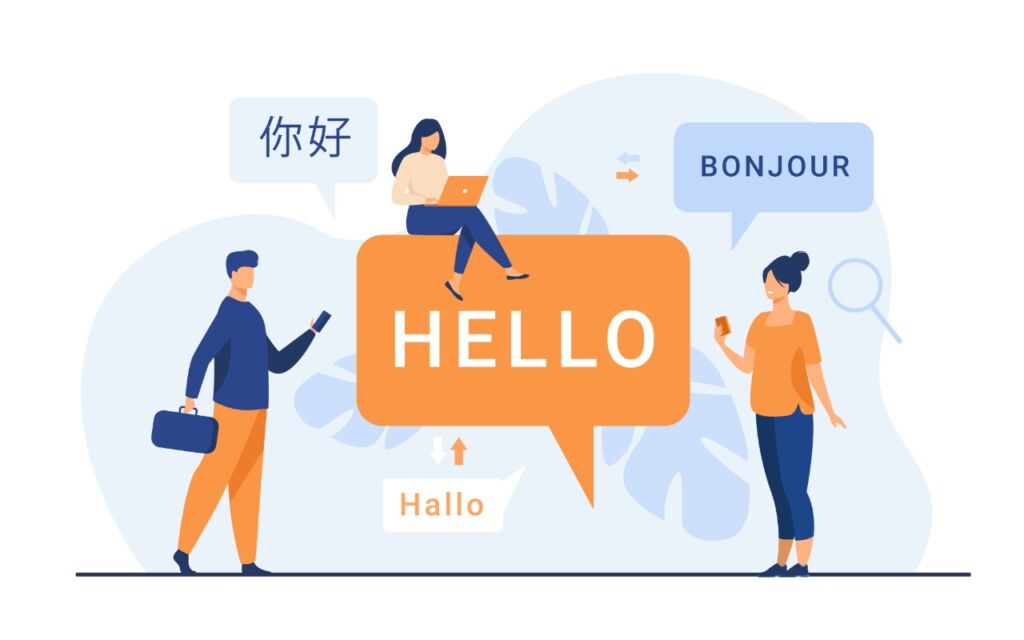 Whenever anyone says, "Wow! Your French is so good! How did you learn?" I always say, "I taught myself." Yes, it's possible for everyone to learn French on their own without teachers but with the help of a few other means of language learning support. There's no getting away from the fact that it took a long time and a lot of personal dedication.  It is true that at some point one must study the grammar, but it is also true that most of the French that you can learn is not in grammar books but in the things you enjoy the most.
"If you would like to learn French on your own, there's no reason you shouldn't be successful as long as you go about learning in a way that works for you."
Learn French by yourself through these methods-
Start watching French films and TV series 
As French cinema plays such an important cultural role in France, it shouldn't be difficult for you to find something that takes your fancy or suits your own personal interests. Films are a great way of listening to how French speakers pronounce their words and articulate sentences, without the added pressure of actually having to converse with a native speaker. If you already have some familiarity with the language, then try watching with French subtitles. This way you can read what you hear and increase your chances of retaining new vocabulary.
Reading online articles on the topics of your interest
To practice reading comprehension skills and to learn new vocabulary, try reading French journalism. Not only will this help to develop your language competency, but it will help you to gain a new perspective on what's going on in France. Start off with shorter articles via online newspapers like Le Monde, 20 minutes, or Courrier International.
Remember it's a lot more effort than when you are training under someone!
Reading newspaper
We all know that knowledge is power, well, this way you will be able to understand the attitudes towards work, politics, and society of French speaking people. 
Reading the news in a foreign language is hard, so bear in mind that there's no need to understand all of it. Hence, the first time you read the news in French, just try to see how many words you do understand, then, the second time, try to figure out the general idea of what it's been said. If you don't put too much pressure on yourself, you'll get there.
Certainly, we all want to be fluent and be able to speak about interesting topics, but we also know that our vocabulary is limited. By reading newspapers on a daily basis we'll learn specific vocabulary on up to the minute information about the state of the country.
Don't just make time for French, make your time French!
If you're inclined to go to a movie, watch a French film instead. If you listen to the radio while you're working, listen to a French station. Even traditional forms of study, like reviewing flashcards, can be combined with something you enjoy. Go to a park, a cafe or someplace you can relax. Listen to lessons or podcasts while you're working out.
No one said it is impossible but you should be a highly self-motivated learner to try this all alone!
Spend time in French-speaking environment.
Another great strategy is to transform your home into a French learning hotspot! In fact, to learn French, one of the ultimate strategies is to change your environment into a place that promotes French learning and education. And the best part? This can be achieved whether you live in a French speaking country or not!
Using Language exchange App
French apps because they really are workhorses for vocabulary building. Also, they're mobile and convenient, offering tiny bites of learning whenever you have a free moment.
A good way to put your grammar, vocabulary, and comprehension skills into practice in an authentic way is to practice with a native or fluent French speaker. Many French people are very keen to learn English too, so a language exchange could be an ideal way to benefit both partners. The good thing about doing an organized exchange is that you don't need to worry about the other person becoming impatient when you make mistakes as they are in exactly the same position. Searching online and via social media is the easiest way to find a language exchange partner.
Conclusion:
In the end, I just want to remind you that talk to yourself it might sound weird or strange but speaking aloud can really help you with general fluency as when we talk to ourselves we are not worried about making mistakes and sounding stupid.