Introduction
I hope you guys are doing amazing out there. To make it more bright, I am bringing you one useful blog to replace your boredom and which will be very useful in your career growth. It's about how to learn the Japanese language yourself at your own comfort and time. So, let's have quick information about the language. 
130 million people spoke Japanese. This makes it the ninth most spoken language by native speakers. Linguists debate over the classification of the Japanese language, and one general theory asserts that Japanese is an isolated language and thus a language family of its own, known as Japonic languages. Japanese is the sole official language (though the island of Angaur has Japanese as one of three official languages). There are, however, many speakers in other countries.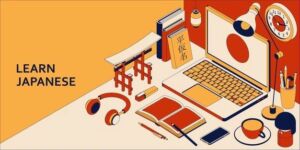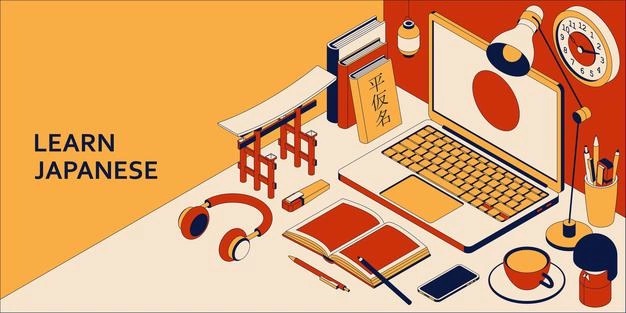 13 steps to learn Japanese language yourself

1.Take Notes in Japanese 
When you take notes or jot down everyday reminders, do it in Japanese. Instead of writing, "Return books to library" in your planner, write, "本を図書館に返す (ほんをとしょかんに かえす – Return books to library)." This is an enjoyable challenge for your writing skills, plus you'll learn a ton of everyday vocabulary that's useful to you. On top of that, you'll really need to know what it says—or you'll have overdue fees! 
2. Set Your Phone to Japanese 
For whatever gadgets you use—smartphone, tablet, GPS, computer, e-reader, etc.—switch their language settings to Japanese. Now you can manage your schedule, set your alarms, check your voicemail and get updates in Japanese instead of English. Here's a bonus tip: You can also now practice your Japanese any time with Siri if you can't find a local speaking partner!
3. Change Your TV Viewing Habits 
You may be immersed in English all day at school or work, but you can learn Japanese at home with your leisure activities. A great way to study is to watch TV or movies in Japanese. You can easily access Japanese TV shows on the internet, and one simple way to do it is through YouTube. I personally recommend watching kids' cartoons like ドラえもん (ドラえもん – Doraemon)! 
Another site that has Japanese TV shows is OV Guide. Scroll down to "Explore TV Genres" on the right hand side and click "More Genres." One of them is Japanese. Click on "Japanese" and you'll find Japanese language shows! 
4. Check out Japanese Music 
The same goes for your listening habits. Put away your English language music and become a J-pop fan. If J-pop isn't your thing, there's plenty of Japanese rock and roll, reggae, punk, hip-hop and just about any other genre you can imagine. You can find a listing of the Japanese pop charts here and then search for the songs on YouTube. Looking up Japanese song lyrics is a breeze with this useful guide. You could also stream live radio from Japanese stations on sites like Live365. 
5 Talk to Yourself in Japanese 
Yes, sometimes you have to look like a crazy person in order to master a foreign language! Get into the habit of talking to yourself in Japanese. People often recommend narrating what you're doing.When you catch yourself thinking about something, turn it into Japanese! 
6. Indulge in Hobbies in Japanese 
Whatever your hobby may happen to be, do it in Japanese. If you like cooking, look for recipes in Japanese (Try Cookpad or Rakuten Recipes) and then cook them, of course! If you're into watching sports, watch games on the internet in Japanese
7. Listen to Japanese Podcasts 
There are podcasts in every language and on every topic, so this offers a great way to immerse yourself in Japanese. Keep in mind that you don't have to limit yourself to Japanese language learning podcasts. 
You can listen to news, sports, talk shows, comedy and any other genre in Japanese. So how can you find these podcasts that were made for native speakers? Simply change your iTunes settings to Japanese using these steps: 
Open iTunes and go to the iTunes Store. 

Scroll to the bottom, and select "Change Country" under "Manage." 

Select "Japan." 
Now you can see the content that's popular in Japan—in Japanese. 
8. Read Japanese Blogs 
While you're online, check out some Japanese language blogs. Ameblo is a huge Japanese blog network where you can find blogs on all kinds of topics. You'll need some reading ability under your belt in order to search topics on the site, but that's just another great learning opportunity. In fact, you could even start your own Ameblo blog to practice. 
9. Get Social 
There are several ways you can use social media to immerse yourself in Japanese. One is to sign up for Japan's Mixi social media site, where you can send messages, write in a diary and join communities of common interests. 
Another is to follow Japanese accounts on Twitter, Facebook, Pinterest—whatever social media sites you use the most. How do you find people? Try searching for terms related to your hobbies or interests in Japanese. 
10. Create Daily Habits 
The ideal situation is to be studying a little bit every day. If you're not there yet, it can definitely help with your immersion to create certain times of the day for studying or immersion. If you're an early riser, for example, set aside the early morning for Japanese. Make it a Japanese-only time, flipping your thoughts into Japanese as well. Setting daily goals for yourself, such as 
learning five kanji, is another way to help with your immersion through new daily habits.
11.Don't Hurry, Stay Relaxed 
When learning Japanese at home through immersion, don't try to rush it. The idea is to simply "be" in your Japanese environment. Immersion helps you learn a language because you have a chance to live with it, and thus get more used to it. It's not like trying to memorize new vocabulary or quiz yourself. It's not as goal-oriented as a formal class. So put your feet up and make your immersion time relaxing—a time for simply living with Japanese. 
12.Make Japanese friends 
At some point you need to speak Japanese to someone other than your cat. The sooner the better actually. That's not too hard, even if you're stuck at home. Download a language exchange app or use online forums to find Japanese people who want to improve their English. If you want a more formal arrangement, hire a Japanese teacher online. 
13.Take help from the Japanese learning app.
You can download a language learning app and practice the vocab and simple grammar through the app. You can check out Multibhashi from the playstore, link, and practice on your own.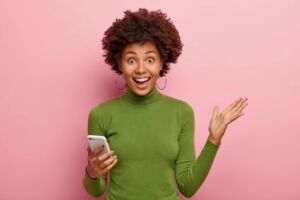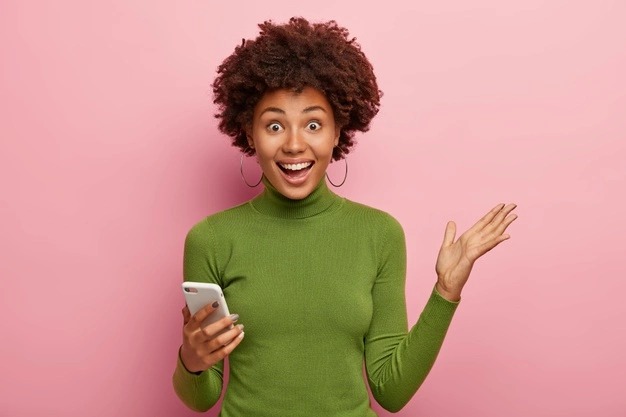 The discussion of these 13 points are among the most important ways if you are looking to learn Japanese yourself at home. And if you are looking for any tutor or learning platform you can count on Multibhashi. You can visit its website at www.multibhashi.com. Now, you can apply all these tips in your learning process and start learning from today. Remember hard work and dedication will make you achieve your goals.