Introduction
One of the biggest benefits of learning multiple languages is that instead of bitching and whining about restrictions that make a language unique, you simply learn the rule, practise it, and move on.
Learning Japanese might indeed be frightening, but it doesn't have to be. Here's how we divided learning Japanese into more manageable chunks.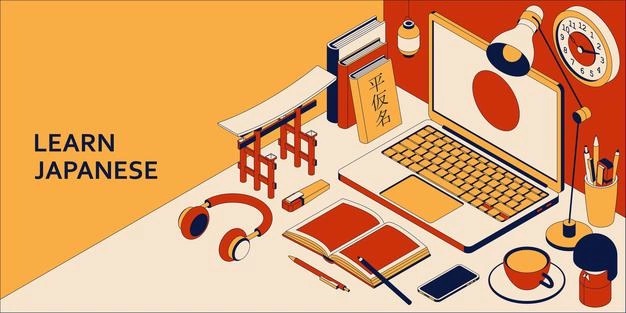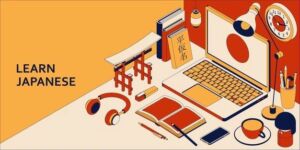 Ways to learn:
Hiragana
You'll be able to understand the limited number of sounds in Japanese if you learn hiragana, and you'll be able to take up pronunciation quickly. It will also assist you in learning how to spell words when you first hear them. I guarantee that if you spend the time learning hiragana first, studying Japanese will be much easier from then on.
Katakana
After you've mastered hiragana, move on to katakana. It will be simpler because you are already familiar with all of the sounds. You would think that katakana is less significant because it is only used for foreign words, yet in Japanese, it is used all the time.
Once you've mastered both syllabaries, practise reading and writing daily. Write katakana for random English words and hiragana for your vocabulary words. Look up Japanese Pokémon names and practise reading katakana with them if you like. Just keep practising until you can read and write all of the kana without thinking about it.
Find Something to Listen To
One of the most difficult aspects for language learners to master its pronunciation. Begin as soon as possible! Find something to listen to in Japanese, whether it's a show, music, a podcast, or anything else that allows you to hear a native speaker. Even if you don't comprehend what they're saying, try to imitate it. Focus entirely on the vowel sounds.
Basic Conversation
Learn how to greet people, how to introduce yourself, and how to ask fundamental inquiries (What is your name? What country are you from, etc.)? Make a self-introduction in Japanese, first in romaji, then in kana. Make a mental note of it. Self-introductions will surprise you with how much terminology you will pick up.
Useful Conversation
If you're learning Japanese for a specific reason, practise the dialogue you'll use every day. If you plan to spend any time in the country, learn how to ask for directions and place restaurant orders. Start with basic business communication if you're learning for business. It's generally beneficial to learn school-related words if you're conducting a study abroad or teaching. Focus on learning anything you require initially.
Find Someone to Talk To
It's quite fine if you don't feel ready to have a real talk just now. Make an effort to speak with someone who speaks Japanese (ideally a native speaker). This will help you improve both your listening and speaking abilities. If possible, request that they correct you or provide you with language assistance. Many Japanese people are too polite to correct you when you say something strange, so if you encounter one who will take advantage of it.
More Complex Conversation
You'll hear words you don't understand as you converse with others. Make a list of them and make excuses to use them. Writing down what you hear will help you understand what native speakers are saying, and you'll be able to communicate in natural-sounding, modern Japanese. You don't always acquire that by looking up words in a dictionary. Always strive to expand your vocabulary.
More Complex Kanji
Don't give up once you've mastered the more useful kanji. Continue to progress through the stages of the JLPT. If you're in Japan, look up any kanji that you come across. Note these down for future use. Your closest friend is going to be flashcards. Begin collecting books to read to improve your kanji reading abilities.
Practice Every Single Day
You won't be able to learn Japanese in a day or two. You'll be astonished at how much you can learn if you work at it every day. If you're feeling down, go over your past study notes to see how far you've come.
In addition, this list is based on our personal Japanese training experience. Depending on why you're learning Japanese, the list may change or overlap. People learnt to speak Japanese long before they learned to read or write it because they needed to speak it more than they needed to write it. If you're learning Japanese to write translations, you might prefer to concentrate on writing rather than talking.
You can achieve your goals if you devote the necessary time and effort. There are numerous resources available to assist you in your learning, particularly here at Multibhashi, with all of the classes and articles that clarify linguistic ideas with experienced teachers to teach.