Learning Korean
If you follow things properly it will give good results. Things that are planned and done systematically do not give you a headache. If you are not well prepared, you have to keep on struggling for it. If you have decided to learn Korean, then why stop? Do not think if it is hard or easy. There will be many articles that may warn you about the struggles but is there fun without striving for it? Korean is definitely a tough language to master, but if you follow the rules and aim to achieve your goals, you can do it. It is difficult, which only means more hard work.
Keep these golden rules in your mind:
· Dedicate enough time.
· Be motivated.
· Put efforts.
· Practise daily.
· Revise daily.
· Do not give up.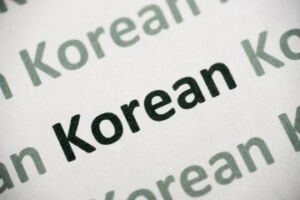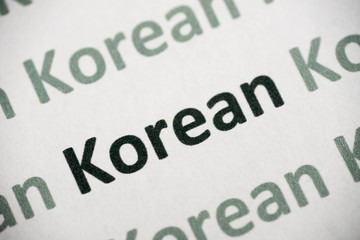 So let us start with how to Korean systematically:
1.
Start with Hangul
If you are wondering what Hangul is, let me tell you it is the Korean alphabet. It is made to make your work easy. It is the simplest writing form of Korean.
If you do it the right way it will take less than an hour to learn it.

There are 24 letters in the Korean alphabet.

Hangul is phonetic. You will rarely face a problem with pronunciation. It means that when you look at a word and according to the sound of the letter if you pronounce it will be the correct pronunciation unlike other languages.
2.
Easy word building
It is easier for you to guess a word in Korean. In English, we have totally different words that are similar like we use words like 'mountain' and 'ice bergs' with no similarity in these words. In Korean we have:
Hwasan- fire-mountain
Bingsan- ice-mountain
 So you can easily make a list of Korean vocabulary at this point. Vocabulary forms an important part of any language. You can group the similar words and learn them. Keep adding more vocabulary to your list every day. You will be able to speak a language only if you know the words of that language.
3.
Korean Grammar
The Korean grammar is actually easy. You can directly start with conjugates.
The Korean verbs change predictably, so you won't face a problem if they keep changing according to the situation.

The pronoun doesn't affect the verb.

The tenses are also regular in Korean. No special past participles. E.g. eat remains eat no matter in what context you are using. So this part is simplified for you.
4. Collect resources
It is thrilling to find out that you do not need to struggle to gather resources to learn Korean. There are ample of resources available to start with. You can download apps and go through websites that teach you Korean.
Korean people are always ready to help. You can easily take up some training from them. It is though not possible to do it always since you should have somebody who knows Korean. So I have an alternate option for you. You need to practise reading and writing as well. Start off with basics like a short family introduction, myself, family members, etc. Listen a lot, it will help you improve your Korean skills.
5. Join training with an expert
Even though it will be a paid service, but it is worth the money. Through them, you will get complete knowledge and notes required to learn Korean. You will be given help and corrected when you go wrong. All the parts like grammar, vocabulary and framing sentences will be covered easily.
Multibhashi: One such recommended platform is the Multibhashi.  They provide training for all languages, including Korean. You can check out these links and get a feel of the Multibhashi app, which is very user friendly.
With all these tips and assistance from the Multibhashi experts, you are sure to get your hands on the Korean language.