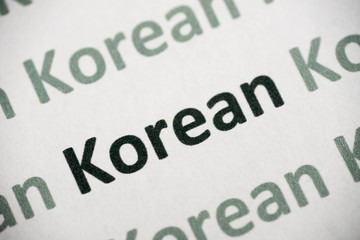 Introduction:
Are you learning the Korean language or are you planning to learn it? Before jumping to the points let us have some knowledge about the language. Korean is the language spoken on the Korean peninsula. The script was invented by King Sejong, The Great in the 14th century. It is derived from Chinese characters. Now you know a little bit of the history of this language, let us get to the point, "How to learn Korean through online conversation?" 
As many of you might know, the popularity of the Korean language is increasing more compared to the past few years, due to the Korean wave and many people are eager to learn its beauty. But the question is what is your goal in learning? Are you planning to learn the language to the core (writing, speaking, reading) or only for communication? Yes, you can do both. And thankfully you can easily learn from anywhere. There are many ways for you to learn effective Korean conversation online, such as conversation classes, YouTube tutorials or videos, etc.
Few ways to learn conversational Korean:
Firstly, you can easily find many YouTube tutorials that will be helpful for you while learning Korean conversation. In the beginning, same as any language you need to start from the basic conversation, learn the tone, especially the question and answering tone of the Korean language. Like any other Asian country is bound by its etiquettes and traditional concepts, so to fully understand the culture and ways of speaking you need to learn the formal and informal tone and ways of speaking. This is very important because when you strike a conversation if you do not know this difference you will be considered rude. So, brace yourself and learn the necessary basics. 
Secondly, you can join the Korean Cultural Centers run by the Embassy of Korea. There are many clubs and gatherings that will be helpful for you in your learning process. Among these clubs, the conversation club is also there. In the conversation club you will be paired with Korean language learners and a native Korean, in this you will be having daily conversations and will be able to gain more confidence, fluency, and tone, and accent of the language. Who knows you may make friends with the native Korean and other learners? This will help with you while you practice too. 
Thirdly, there are many applications that teach you free language courses. A few of them are Duolingo, Memrise, learn Korean, etc. You can learn basic conversation in a fun and exciting ways. Along with the basic conversation, you will be able to understand the basic grammar and pronunciations. So, it is a solution where everyone helps you. For the lower levels, you do not need to give a fee also. 
Conclusion:
Other than the above-mentioned sources there are many ways to be fluent in Korean speaking and be able to hold a conversation. But the purpose of your learning is to be able to know in-depth about the language, it is highly recommended to learn from a proper institute. Anyway, enjoy your learning journey!