Introduction:
Spanish is a Romance language that originated in the Iberian Peninsula of Europe. Today, it is a global language with nearly 500 million native speakers, mainly in Spain and the Americas. It is the world's second-most spoken native language after Mandarin Chinese, and the world's fourth-most spoken language overall after English, Mandarin Chinese, and Hindi. Spanish is a part of the Ibero-Romance group of languages of the Indo-European language family, which evolved from several dialects of Vulgar Latin in Iberia after the collapse of the Western Roman Empire in the 5th century. The oldest Latin texts with traces of Spanish come from mid-northern Iberia in the 9th century, and the first systematic written use of the language happened in Toledo, a prominent city of the Kingdom of Castile, in the 13th century. Modern Spanish was then taken to the viceroyalties of the Spanish Empire beginning in 1492, most notably to the Americas, as well as territories in Africa and the Philippines.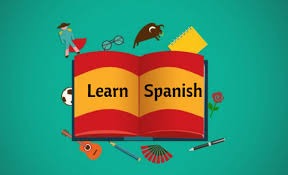 Advantages of Learning Spanish as a Second Language
The high number of speakers, wide global distribution and importance in the worlds of politics, business, music and the internet all make Spanish an extremely useful language to learn. Indeed, it can significantly enhance your employment prospects and improve your ability to communicate when speaking to one of the many Spanish speaking countries in the world. 
Here are some of the benefits of learning Spanish as a second language:
It is the second most commonly spoken language in the world, ahead of English;

A total of 15 percent of all EU citizens speak it as either a first or second language;

Great job prospects in terms of teaching Spanish to English speakers, or English to Spanish speakers;

The ability to earn Spanish language certificates, which are often a condition of immigration;

Spanish is one of the top five most utilised languages on the internet;
Due to its popularity as a second language, students learning Spanish will find no shortage of other learners, with differing levels of competency. This means that, throughout the process of acquiring the language, it will be relatively easy to find people to practice with and ask for help.
There are tons of ways to learn Spanish, and the reality is there isn't a singular method that is better than the other. It's about finding what works for you, what matches your goals and what you need to do to reach those goals.
What one should do to learn Spanish as a second language? 
Here's what you can do!
1. Spend an hour a day on grammar exercises from a textbook
I found a really simple grammar book and CD for beginners called "Hugo Spanish in 3 Months." It's full of short explanations and exercises. All the answers are in the back of the book, and it was an excellent source for picking up the basics: past, present and future tenses; prepositions; popular phrasal constructs and explanations related to plurals and gender.
I set aside one hour at the end of every day to go through the exercises. Whenever I came across a section that troubled me, I'd keep going back to repeat the exercises until the grammar began to sink in. 
2. Read, underline, look up new words and read again
Reading at home was, without a doubt, the single most useful activity I made time for in the early stages. I read anything I could get my hands on, but I loved reading novels by Paulo Coelho, translated from Portuguese to Spanish.
Why choose a Portuguese writer? Coelho's writing is just so simple that it's perfect for beginners. His sentences are short and easy to understand. His vocabulary is pretty basic too. For me, he was the perfect choice.
3. Watch movies and TV shows with subtitles
I used two TV techniques.
The first is for beginners: watching Spanish movies with English subtitles.
The second is for advanced speakers: watching Spanish movies with Spanish subtitles.
It might seem odd to watch in Spanish and read in Spanish at the same time, but it really does work wonders. Reading skills develop a lot faster than listening skills. By reading and listening at the same time, I was really able to improve my pronunciation.
4. Listen to the radio in Spanish
Listening to the radio in Spanish is something you'll find enjoyable after about two years of being fairly fluent. I found it impossible at first, but I recommend sticking with it. Understanding what someone says in a foreign language without seeing their lips can be tricky.
I managed to fit in a good hour and a half every day, listening to the radio on my phone when traveling to and from work in Buenos Aires.
5. Take some online Spanish courses
A highly effective method for learning Spanish on your own is to take some online Spanish courses. Let's face it; we pretty much travel with our laptops, tablets and phones at all times—which means that any online course will be at your disposal anytime, anywhere.
What's not to love about that?
Keep in mind that you're more likely to devote time to a program that holds your interest.  
6. Learn conversational Spanish with a partner
Many of us do really well partnering up to learn. A language partner will help challenge you and make your language learning journey less solitary and more social! I was fortunate enough on my language journey to be surrounded by wonderful native Spanish speakers, but if that's not your reality, specifically seeking out a language partner is the next best route.
If you're not currently living abroad in a Spanish-speaking country, you can find a partner using a site like Conversation Exchange. Language learners upload personal profiles that list gender, age, hometown, native language, practicing language, hobbies and purpose for partnering up. Most express a desire to practice a language with someone more fluent, with the hope of both partners gaining language skills.
7. Get a Spanish tutor to help you out
Sometimes when you're learning by yourself, hitting a plateau isn't entirely uncommon. That's when you might consider enlisting a little help on the side. Getting a Spanish tutor to help you is the perfect way to power up your language learning progress again, especially if you're not being exposed to Spanish regularly as I was when I was learning.
Depending on where you live, access to a native Spanish tutor, even just a short-term one, might be limited.  
8. Download Spanish apps to help build your vocabulary
I'm a big fan of Spanish apps because they really are workhorses for vocabulary building. Also, they're mobile and convenient, offering tiny bites of learning whenever you have a free moment.
9. Talk to yourself in Spanish
Unless you move to a Spanish-speaking country, you won't always have a lot of opportunities to talk to others in Spanish. You need all the practice you can get, so when there isn't anyone around to converse with, you can (and should) talk to yourself.
10. Change the language on your phone to Spanish
Okay, I know this one sounds a little scary, especially if you're a beginner. But if the goal is to include Spanish in your day-to-day life, then wouldn't it make sense to make that change on your phone?
I rely on my phone for almost everything, so instead of cutting down on my screen time, I made the most out of it. I digitally immersed myself by changing my phone to Spanish.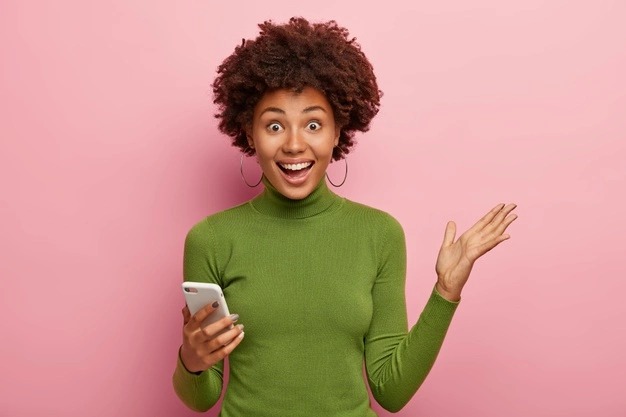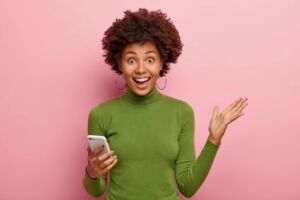 Conclusion
Yes, learning new languages is an opportunity to make you go places. What's even better is visiting a place and you are able to communicate in their language with their people! Your motivation is what you require to make you dedicate more of your time and effort to learn the Spanish language. Wouldn't it be just amazing to learn the language and get a job in your dream destination, settle there and enjoy yourself while you work? 
Dream big and work hard to make it come true! Good Luck!!!