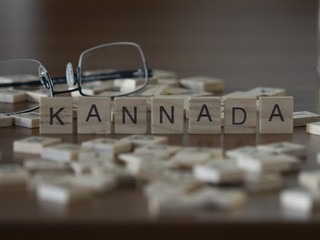 Kannada is a language spoken by the people of Karnataka in the southwestern region of India and is a member of the Dravidian language family. It has its own written script. The language is also spoken by linguistic minorities in the states of Maharashtra, Andhra Pradesh, Tamil Nadu, Telangana, Kerala, and Goa; and also, by Kannadigas abroad. Kannada is one of the oldest Indian languages, it is as old as 2000 years. It is also 99.9% perfect logically and scientifically. It takes 60 hours to speak 85% fluent Kannada, enough to Survive in Urban & Semi-urban Karnataka. Grammar rules are just as much as any Indian language. A good Trainer, who could help you with the Universally matching Vocabulary, Grammatical word-endings that match your Mother Tongue is all, that is needed.
You can learn Kannada through applications that are designed for novice and experienced learners. Or on the other way, you can join an institute or platform that has its own language learning courses or classes.
Kannada can be learned in different ways from India-
From app.
Learn Kannada in 10 days, this app aims to teach Kannada in only 10 days. Download the app and what it does is, the app aims at teaching spoken Kannada to non-Kannadigas within just 10 days. The app is smart enough to teach them the pronunciation of each and every word and also test if they are pronouncing it the right way. The app contains instant Words Translation and also a "Flexi course" which gets divided into "Alphabet", "Words", "Conversation", "Random Magic" and "Antonyms". You can join these courses according to your preferred timings. You can also try the quizzes according to your confidence level. You can easily find this application on play store, and there are ample amounts of reviews for you to read, who knows your doubts can be answered there also!
Take help from institutes and educational websites.
Multibhashi offers courses in regional languages and as well as a foreign language. The courses are exclusively online and you can opt for courses both individually and in a group session. You can try the trial class and then choose your preference. The teaching methods provided by the Multibhashi is on another level and bring you to digital learning on another level. For more information, you can log on to your website and all your questions can be answered.
And last but not the least, you can settle in Karnataka, Bangalore, or anywhere within Karnataka and work in an organization to help you earn money for yourself and also you can get the benefit to learn Kannada by getting new friends which are local, of course, this way it will help you learn the language in a fun way. Your colleagues will be very happy to teach you Kannada so they needn't have to explain again every time the group has a conversation. It will automatically make you speak in Kannada if you stay far from the main cities because there will be fewer non-local people in the rural areas and the people who sell vegetables for living or your neighbors will be their people and it leaves you no other choices but to speak in Kannada to be able to communicate. Yes, it is somewhat difficult to adapt to a new place but once you've gotten over the homesickness, you will live a different life from how it is in your hometown and you will slowly adjust and start to speak their language in order to survive at that particular place.
Conclusion:
Kannada can be learned easily from anywhere in India, as it is one of the widely spoken regional languages in South India. But, no matter how much money you spend to learn a language and show less interest while you are learning, there's no easy or simple way to do it. You have to have a strong will and work for it to learn something. You have to explore and live the life of a local to know their culture and adapt to the place. Learning can be even easier when you communicate with the locals and learn from them as it is their mother tongue.