Introduction 
Learning any new language is a new challenge that will open up your mind and help you to connect people across the world of different cultures and languages.
The Spanish language is a part of the Ibero-Romance group of languages of the Indo-European language family, which evolved from several dialects of Vulgar Latin in Iberia after the collapse of the Western Roman Empire in the 5th century. The oldest Latin texts with traces of Spanish come from mid-northern Iberia in the 9th century, and the first systematic written use of the language happened in Toledo, a prominent city of the Kingdom of Castile, in the 13th century. Modern Spanish was then taken to the viceroyalties of the Spanish Empire beginning in 1492, most notably to the Americas, as well as territories in Africa and the Philippines.
As a Romance language, Spanish is a descendant of Latin and has one of the smaller degrees of difference from it (about 20%) alongside Sardinian and Italian. Around 75% of modern Spanish vocabulary is derived from Latin, including Latin borrowings from Ancient Greek. Its vocabulary has also been influenced by Arabic, having developed during the Al-Andalus era in the Iberian Peninsula, with around 8% of its vocabulary having Arabic lexical roots.
So In this blog, we will discuss some of the ways to learn Spanish by ourselves at home.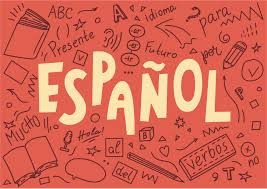 Ways to learn:
1. Watch Spanish TV and Movies
When you're learning on your own, learning doesn't stop when you leave the classroom. Learning Spanish by yourself can extend into your free time as well.
Don't worry, we're not suggesting you do grammar exercises all day and night, but something as simple as kicking back in front of the TV or watching a movie can be helpful for your Spanish language learning.
First, pick a Spanish TV show or movie you want to discover. Watch it for the first time with English subtitles.
2.Keep a Spanish notebook and translate words throughout the day
Ten new vocabulary words per day are sometimes quoted as a realistic target; however, the worst possible way to go about his would be to arbitrarily pick 10 common words, put them on a list, and spend 20 minutes trying to force them into your long term memory. Instead, translate new Spanish words during idle moments in your day. If you have a smartphone, install the Google translate app. If not, carry a pocket English/Spanish dictionary with you. Also, carry a small notebook and note down your translations as you go.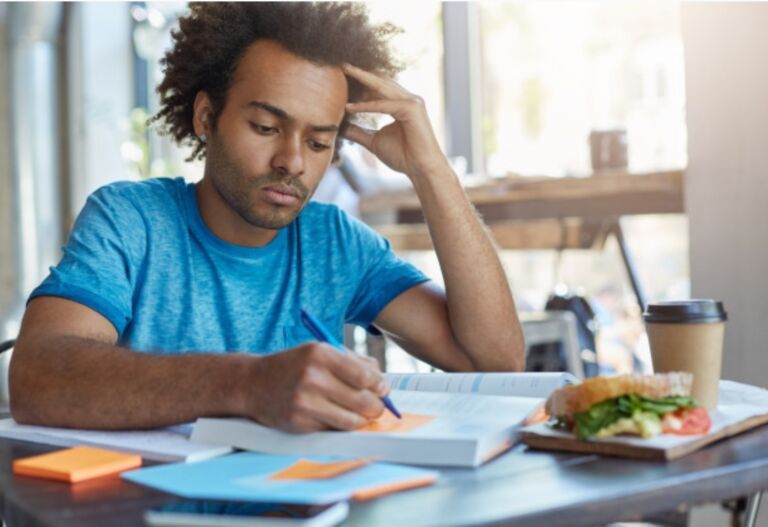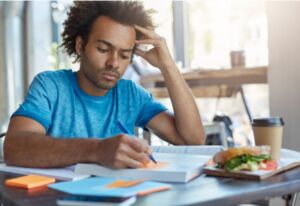 3. Find Spanish songs you like and sing along with printed lyrics
Spanish music is enormously diverse, including salsa, tango, reggaeton, banda, as well as variations on common Western musical styles such as rock, rap, pop, etc. There should be something to suit all musical tastes. Once you've found a favorite song, find the lyrics and try to sing along.
Spanish music will fit into one of your key areas of mental downtime: exercise time. You probably won't want to listen to podcasts while running, walking your dog or lifting weights. But you might find a reggaeton playlist is just the thing to keep you motivated during your weekly run.
4.Listen to Spanish podcasts
Spanish podcasts are a great way to practice listening to Spanish speakers. There are a variety of good, free Spanish podcasts available over iTunes. FluentU has put together a great list of Spanish podcasts to check out.
Many of these podcasts are targeted at Spanish language learners, meaning they contain simple vocabulary, spoken slowly and clearly. This is a great way to get started with Spanish comprehension, before moving on to more complex forms of comprehension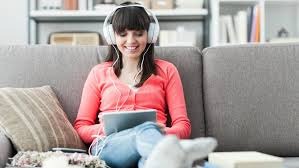 5.Take some online Spanish courses
A highly effective method for learning Spanish on your own is to take some online Spanish courses. Let's face it; we pretty much travel with our laptops, tablets and phones at all times—which means that any online course will be at your disposal anytime, anywhere.
What's not to love about that?
Keep in mind that you're more likely to devote time to a program that holds your interest. For me, I enjoyed from time to time using Coffee Break Spanish and Fluencia. They both incorporate Spanish culture into their lessons, which really helps spice things up at least it did for me!
6. Learn conversational Spanish with a partner
Many of us do really well partnering up to learn. A language partner will help challenge you and make your language learning journey less solitary and more social! I was fortunate enough on my language journey to be surrounded by wonderful native Spanish speakers, but if that's not your reality, specifically seeking out a language partner is the next best route.
If you're not currently living abroad in a Spanish-speaking country, you can find a partner using a site like Conversation Exchange. Language learners upload personal profiles that list gender, age, hometown, native language, practicing language, hobbies and purpose for partnering up. Most express a desire to practice a language with someone more fluent, with the hope of both partners gaining language skills.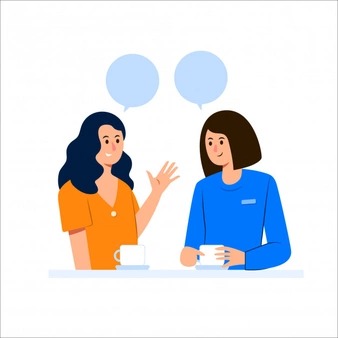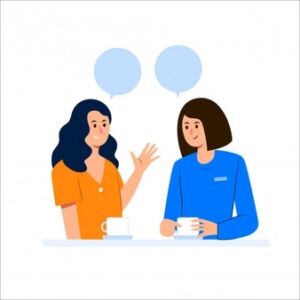 Learning a language is another thing, the main thing is interest and dedication towards learning any language. If You are serious about learning a language then some of the tips given above can help you to learn Spanish yourself at home.
Also you can join Multibhashi for language learning. Click here