Introduction
Not many people have the flexibility to join a class to learn Kannada due to personal commitments and time constraints. If you are one of them, interested in learning Kannada and wondering whether you can learn Kannada on your own without any teacher, do not worry. YOU CAN. Here is how.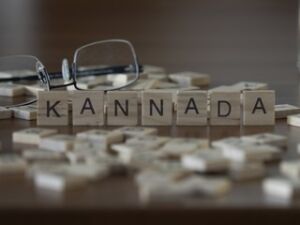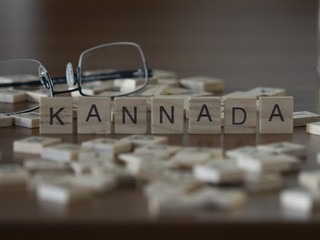 Learning Kannada:
If you are someone living in Bengaluru or any other part of Karnataka you can learn the language by listening to how locals speak. Though there are different dialects spoken this method is really great to pick up the language. Also, your colleagues, friends and neighbours would all be more than happy to help you with the language as people usually find pride in teaching their native language to others. Remember how you picked up your mother tongue as a child listening to people around you speaking!
Websites – There are many websites that give you a detailed insight into the Kannada language starting from the alphabet to various topics. Most of these websites come with a voice recording that allows you to listen and learn the pronunciation.
Apps – There are many Kannada language apps that can be easily installed on your phone and used for learning the language even on the go. These apps are very interesting because most of the learning happens through quizzes, games and interesting fun activities that are quite engaging.
Kannada movies – Watch Kannada movies while paying close attention to the vocabulary and pronunciation. Initially watch with subtitles and slowly remove the subtitles as you become comfortable with the language and are able to get the gist of what is being said. Make a note of the new vocabulary that you come across and the context in which it is used.
YouTube channels – You can find many tutorial channels on YouTube for learning Kannada. These can be great sources of learning from the basics. Along with regular practice lessons you can also choose to watch channels of different genres that would help you learn specific vocabulary. For example, cooking shows can help you learn the names of food items, ingredients, measurements etc. Other shows related to fitness, health or fashion can help you understand the related vocabulary. This can help you learn specific vocabulary useful for a particular area of expertise.
Books – If you are someone who is more into reading books, you can find books that help you learn Kannada from English or Hindi.
It is important to understand that learning Kannada without a teacher is possible but it would take a lot of effort and you would need to spend a good deal of time on that. There may be times when you might feel that you are not making any progress which might frustrate you. But understand that this is a natural phenomenon and can happen to anyone.
Even if you are learning on your own, schedule your learning. Spend some time every day practicing vocabulary, pronunciation, and speaking. Do not wait for the right time to start speaking, because there is no such right time. Just start speaking as you learn and you will make good progress in due course of time.