Introduction:
In today's world, multilingualism is turning into the new norm. So do you find yourself fit into this world or being stuck on a disappearing and shrinking monolingual island. So why not learn the language and become a part of the dynamic population. One can try learning any foreign language which will open the doorway to understand different culture, literature, art, philosophy… And Russian could be the best fit here. Learning Russian language. 
If you are seriously curious about the world beyond your own day-to-day life, learning Russian, can upgrade your life by increasing opportunities for you in the field of  knowledge, career, living, travel, friendship and adventure. Let's discuss the same and understand is it worthwhile to learn Russian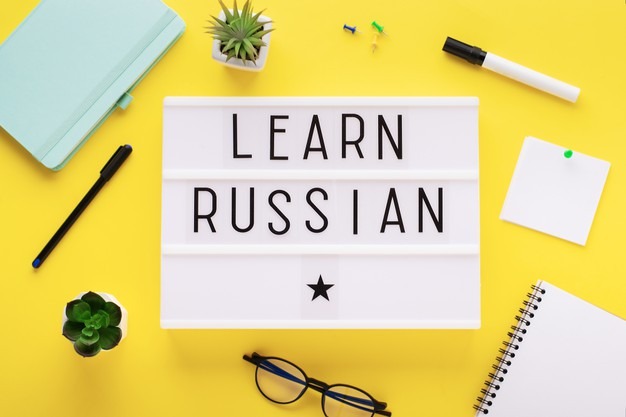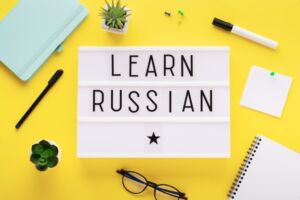 Few benefits:
Most spoken language:
Russia comes eighth in terms of most widely spoken languages in the world. If one learn Russian language, it will give you a chance of sheer geographic access, and open doors for you not just in Russia, but also in Belarus, Uzbekistan, Kyrgyzstan, Kazakhstan, Ukraine, Tajikistan, Armenia, Azerbaijan, Turkmenistan, Georgia, Moldova, Latvia, Lithuania, Estonia and Israel. It is also a popular second language for most of Eastern Europe. 
Rich Culture:
Russian culture, literature, arts, music, dance and painting are very famous around world and have been achieved ultimate high reputation. So, if you want to enjoy the charm of Russian Slavic culture, why don't you try spending some time on the language? The Russian language is considered to be one of the central identifying features of Russian national identity.
The Largest country:
Russia is an amazingly larger country. If we go by the size of the country, it is certainly the biggest country in the world, and is significantly larger than Canada. Thus, this fact offers a gateway to discover  more and more in this endless country. There is available an immense cultural and ecological wealth to be found in Russia. And by knowing Russian language would add an advantage to your explorations and discoveries.
Easy to Learn:
As Russian language has alphabets which are easy to learn and are Phonetic. People unknowingly misunderstand how difficult this really is. They see the backwards "R" (я pronounced [ja]) and quickly want to turn their face and quit the idea of learning Russian. Don't be afraid of the fact that Russian alphabets are Cyrillic. But what makes it easier to learn these alphabets than English is that these letters have consistent pronunciation. You pronounce it like it is spelled, and you spell it like it is pronounced – the way it should be. Isn't it easy to learn Russian staring with alphabets.
Future Language
There are a number of economic opportunities which are arising currently in Russia, areas of Eastern Europe and Central Asia. It could be a surprising fact for you that Russian language became the internet's second most popular language in 2013, replacing famous language German, and has remained in that position since then. The Russian economy is among one of the largest economies worldwide. Production and export of good are in full swing in Russia. Thus, the growing economy of Russia makes Russian  language one of the languages of the future.  
Travelling Made Easy:
In tourist hotspots like Moscow or St Petersburg, most of the people there do not speak English. Your travelling experience will be made much easier with Russian. Knowing Russian will help you get around places in Russia and make travel so much easier, leading it to be a fun and memorable experience. 
So by now you must have convinced yourself for learning Russian language as its truly worth it to learn the same. If you want to explore more insights into Russian language, get in touch with the team of Multibhashi. Get started!