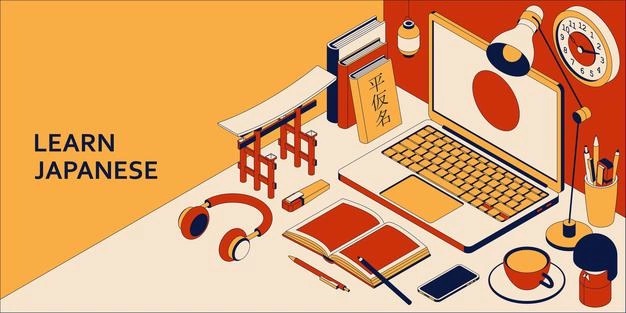 What is Japan famous for?
Have you ever noticed that many of the electronics that are in your household are manufactured in Japan? Japan is famous in the world for its top rated electronic brands. Nintendo, Canon, Nikon, Casio, Seiko, Panasonic, Pioneer, Toshiba, Sony, Hitachi, etc. You might find at least an item manufactured by one of these companies. Besides electronics, Japanese is also famous for its automobile industries, ship buildings, entertainment industry, etc. Toyota, Nissan, Suzuki, Honda, Mitsubishi, Mazda, etc. are some of the major automobile companies of Japan which are holding prominent positions in the automobile competition of the world. In short, Japan is a powerful and one of the most developed nations of the world and every nation big or small wants to have a good relationship with Japan.
Will learning a second language boost your career?

Of course! The ability to speak and write multiple languages is a major boost in your resume. You will always be on top of others not only in the professional world but also in your daily life. 
Japanese language as a career:

Since Japan is a superpower and one of the most developed nations, there are intentions from the nooks and corners of the globe to establish good international relationships with Japan. To establish good relationships there arises the need for good international diplomats. If you are able to speak and write Japanese fluently, your chances of becoming an international diplomat are above other candidates. The relationship between the two nations entirely depends on the actions of the diplomat.
There is a huge demand for translators and interpreters nowadays. A translator translates a written script accurately into another language to make the message received by the readers. A translator is required in every major firm these days. On the other hand, an interpreter will accompany a client and mediate a conversation for the client. You will often find an interpreter for many sportspeople, nation leaders while traveling to foreign nations, etc. Likewise, if you are fluent in Japanese, there is a big chance of you working as an interpreter or translator.
Once you have a degree in the Japanese language, it can be said that your career is locked. There is a huge demand for Japanese Language Teachers in India. India needs individuals who have mastered the Japanese language and who will be able to pass down their knowledge to others. You can get a career in a private learning institute, school, college, or university. 
The customer care service sector is one of the most growing sectors in the modern world. The world demands more and better customer services. In addition, the customer care service sector requires a lot of manpower to meet all the demands of the customers. Since Japan being the major producer of high-tech gadgets, automobiles, and many more, requires a huge customer service strength. There is a very high demand for candidates in the customer care service sector. Besides these jobs, you can also get a job in a Japanese company, guide the tourists, participate in the entertainment industry, etc.
Conclusion:
Are you still worried that your effort in studying the Japanese language will be wasted in India? You don't have to worry anymore. There is a very big scope of employment in India once you have learned the Japanese language. Actually, the demand is very high as India is developing. Having a degree in the Japanese language is a great boost that will help you get a job easily in any part of the globe. If you want to study and master Japanese and have any queries regarding learning the Japanese language visit Multibashi. Multibashi has the best team of experts which will help you in learning not only Japanese but also any other languages.