Introduction:
Japanese is an East Asian language spoken by about 128 million people, primarily in Japan, where it is the national language. It is a member of the Japonic (or Japanese-Ryukyuan) language family, and its ultimate derivation and relation to other languages are unclear. Japonic languages have been grouped with other language families such as Ainu, Austroasiatic, Korean, and the now-discredited Altaic, but none of these proposals has gained widespread acceptance.
Whatever your reasons for wishing to study Japanese, the courses on this list will help you out. Taking online Japanese courses is one of the most cost-effective languages learning methods, and it's one that can be utilized from the comfort of your own home. All you have to do is stay focused, motivated, and you'll become a fluent Japanese speaker in no time.
Whether you are a Japanese language veteran looking to brush up on advanced Kanji, an intermediate learner with knowledge of Hiragana and Katakana, or a total beginner without any Japanese language skills whatsoever, there'll be an online class on this list perfect for you.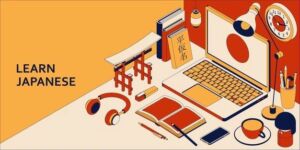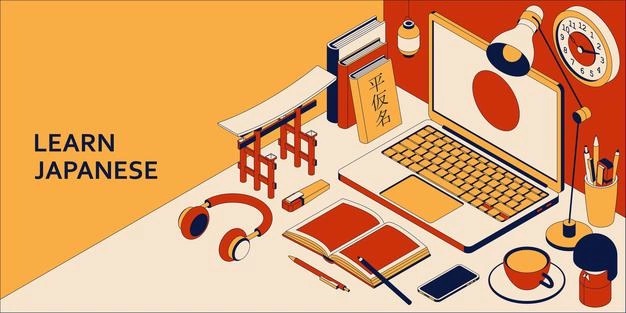 Here is a list of Free Japanese Online Courses, Classes and Cool Resources:

Multibhashi uses an approach that will help you grasp the language quickly and be able to use it in your day-to-day situations in just a few days after you start taking the sessions. At the end of the course, they will provide you with a checklist and you can evaluate yourself on all the parameters and see where you stand. They will also provide you a course completion certificate. The price range varies from the number of classes: 30 classes to 300 classes of 30 mins each. Multibhashi has other courses as well.
2. JapanesePod101
JapanesePod101 is a good course to start off with. It's easy to use and excellent if you're a visual or auditory learner, as it includes plenty of videos and audio clips. If you're studying for the Japanese Language Proficiency Test, it will hook you up with more resources for that, as well. You can use JapanesePod101 to shape your own course and work out which is the best way for you to learn.
JapanesePod101 also includes vocabulary flashcards and a word bank to really personalize your learning experience and help you focus on words you struggle with.
3. Rosetta Stone
Rosetta Stone is one of the few online courses for individual learning that monitors and helps you improve your accent and intonation, something that can often be overlooked when studying without a physical, human teacher.
Rosetta Stone's philosophy is to teach new languages in the same way you learned your first language, by associating pictures with words and introducing grammar later on. It's a lot of fun to use. Go ahead and test it out with its free trial!
4. Online Japanese N5 Course (All 15 lessons) (Udemy)
This is the JLPT N5 Level course. The course material you receive comprises of JLPT N5 level vocabulary, expressions, and grammar. The course material includes video clips of N5 level Japanese being used in everyday conversations. These video clips help you obtain advance communication proficiency. By the end of the course, you will master the basics of writing and pronunciation of Japanese vocabulary. You will start using basic greetings, be able to have short simple conversations and master business Japanese.
5. Marugoto Japanese Online Course
The Marugoto Japanese Online Course will help you learn Japanese language skills comprehensively. Marugoto is the course book on Japanese Language and Culture. The Japan Foundation developed if based on the JF Standard for Japanese-Language Education. The objective of the course is to empower students to communicate in Japanese and understand the culture of Japan. There are various levels in this course. You can take up one based on your requirements and proficiency in Japanese.
6. Japanese-Lesson.com
Japanese-Lesson.com offers 10 completely free lessons that cover essential Japanese words and phrases for complete beginners. Each lesson focuses on phrases and words associated with a certain lesson topic, and includes audio files for key terms.
Lessons also include grammatical and cultural explanations under the "Tips" section, and there are three different drill exercises to help solidify your knowledge in each lesson.
7. Kanshudo
A personalized learning experience that provides structured lessons as well as free plans.  By setting your own challenges, you can focus on the areas of Japanese that you want to learn. The program's tracking system lets you see exactly what your progress is in vocabulary, grammar, kanji and specific study points.
In addition to lessons, Kanshudo offers a ton of games that allow you to reinforce your studies, as well as graded reading material to practice reading. Its vast library of Japanese vocabulary, grammar and kanji lets you look up any term and its kanji.
8. Loecsen Japanese
Loecsen offers language courses that learners can follow at their own pace. In the Japanese course, there are 17 completely free lessons (called "themes"). These are interactive flashcard-based lessons complete with vocabulary lists and quizzes.
Lessons revolve around topics such as colors, the beach and taking the taxi. Learners first review the words included in each lesson along with audio recordings and helpful visuals. Next, you complete the quizzes that include various activities to help you learn the words and phrases.
9. Busuu 
Bussu is a fantastic website to learn Japanese language. It doesn't matter if you are beginner or an advanced learner of the Japanese language, this website is for all. The website is divided into 3 major modules:
Lessons: This module has different lessons based on the level, and type of the learners. The lessons are further categorized as:
Beginner

Elementary

Intermediate

Upper Intermediate

Travel Course
10.
Memrise 
Memrise is an online learning platform where you can learn the Japanese language for free. There are different courses available here based on both Kanji and Romaji Japanese. You will find a number of lessons to teach you Japanese language. These lessons are categorized to teach you Japanese alphabet, script, vocabulary, grammar, phrases, sentence formation, pronunciation, etc. Along with the lessons' names, you can also view the number of learners of that lesson, and the duration of the lesson. You can also create your own lessons in a language you know, and help others.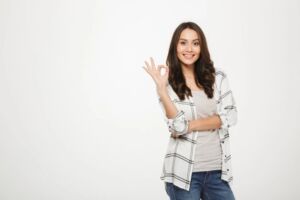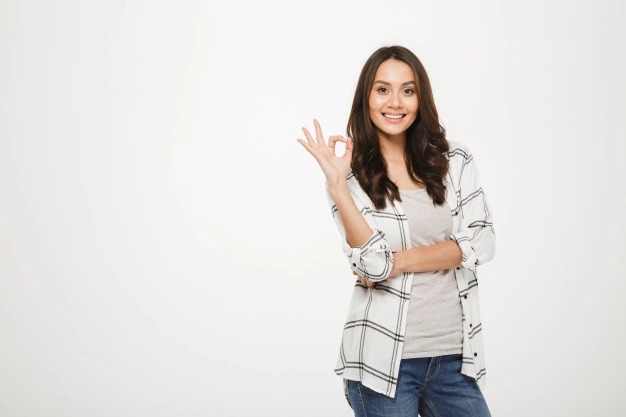 You don't have to be living in Japan or even near a Japanese school to commit yourself to learning this wonderful language. Learning privately gives you the chance to work at your own pace and on any aspect you'd like to focus on, whether that's grammar, reading and writing kanji or starting your own language exchange.
With these websites, you'll be speaking fluently in no time at all. And all without stepping outside!
Be sure to check out other ways to study by yourself, too, such as Japanese books, how to learn Japanese in your car, and learning by watching TV No matter which way you go, or how much time you spend studying online, the key is to be consistent!
Have a Happy Learning. 
All the best !!!