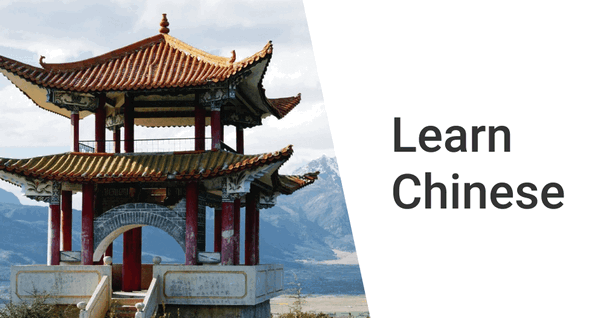 Introduction:
Learning new things is in hot trend right now-especially learning a new language. Learning the East Asian language is becoming more and more famous in India. Due to the fact that there are language barriers between India and East Asian countries like China, the demand for bilingual or multilingual has been increasing tremendously. You can learn Chinese as a hobby, for better job opportunities or to study in China.
Ways to learn chinese in India and from where should you learn it?

It's easy and quite simple to learn Chinese in India, you can either learn it online or offline. The two main sources for you to learn Chinese are offline mode.
So, here are some of the list below where you can check out for best Chinese course-
1. Delhi University
In this central university, you can study the Chinese language full-time or part-time. The course is for 3 years part-time course for 1+1+1. The main aim of this course is for you to learn the basics with the main focus on alphabets and grammar. The full-time courses that are offered for 2 years from the Art Faculty, Department of East Asian Studies. Please visit the university website for more details.http://www.du.ac.in/du/index.php?page=east-asian-studies
2. Jawaharlal Nehru University
If you are seriously thinking of studying the Chinese language as a major then it is highly recommended that you choose JNU. The admission is on an entrance basis. You can apply for an undergraduate, postgraduate, and research fellowship at the university. If you are excellent in your studies you will also get a chance to visit and study in a Chinese university as an exchange student or on a full scholarship. Please visit the website for more details http://www.du.ac.in/du/index.php?page=east-asian-studies
There are many other institutes for learning the Chinese language in India. One of the reputed institutes is the Jawaharlal Nehru Academy of language. This language institute offers you to learn the Chinese language for the course duration of 3 years in a semester system. Not only the above course, but the institute also offers individual courses for translation and interpretation for the students who pass out the first two semesters. To know the details please click on the link for more details https://www.bvbdelhi.org/jawahar_academy/jawahar_lang.html
Learning Chinese through online mode:
As we are coping up with these new normals, learning is also one of them. You can learn the Chinese language easily in online mode. One of the finest and homegrown educational platforms that provide online language courses is Multibhashi. Multibhashi offers you many language learning opportunities for both foreign and vernacular or regional languages. The mode of classes is of two types, webinar group classes and one on one individual classes. Before joining the class you can take a free demo class to see what you will get from the course. For more details please click on the link below, Multibhashi Classes.
Conclusion:
So, here are the finest of the finest courses for you to learn chinese language. You can check it out for more details and make a choice. Learning is always hard work that pays a good price. Enjoy your new journey!