Introduction:
Chinese is a group of language varieties that form the Sinitic branch of the Sino-Tibetan languages, spoken by the ethnic Han Chinese majority and many minority ethnic groups in Greater China. About 1.3 billion people (or approximately 16% of the world's population) speak a variety of Chinese as their first language.
What are the main differences between Online vs Offline Education?
Online Education – Online Education is a very flexible learning system that allows students to study solely via the internet on their own computer at home, or wherever they see fit. Basically, student-teacher face to face meetings are not required, allowing students to study anywhere in the world.

Offline Education – Also referred to as traditional training. Offline Education means a student needs to go in a school, in a classroom, and attend a class face to face with a teacher.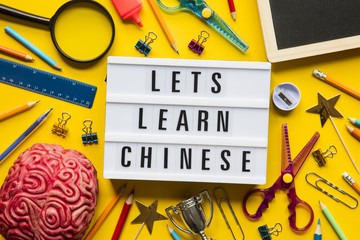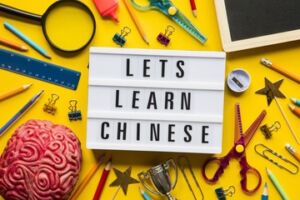 Online study:
Pros of Online study
Career advancement and hobbies
Studying online gives you more flexibility. You can work and provide your work schedule around your coursework more easily. An online class where you don't have to log in at a specific time for a live session but you can study and communicate with your teacher and your classmates at your own pace.
By the time you finish your online course, you will have got more work experience and learned new skills that will aid you to advance in your career!
Flexible schedule and environment
By studying online, you want your own learning environment that serves best for your needs: be it your bedroom, your study, the café across the street, or your local gym, listening to your teacher's lecture podcast as you run on the treadmill is great.
Taking an online course also implies that you don't have to travel to class, which means less time spent on the bus and more study time sitting on your couch. You no longer have to bother regarding driving in the snowstorm and missing an important class.
Lower costs and debts
Studying online means that you pay the tuition fee, apparently book supplies, an online application fee, and a few other items. You don't, but, acquire the costs of housing not much and transportation, which translates to lower debts and more savings.
Self-discipline and responsibility
Having to be more self-disciplined is a disadvantage. Studying online requires more self-motivation and time-management skills because you will pay a lot of time on your own without someone physically close to keep you focused on deadlines. This way your online course will not only guide you in geology etc, but it will also help you become more self-motivated, a feature that will give you stand out in the workplace and away. 
Cons of Online Study
Requires Personal Discipline
Staying motivated and keeping up with assignments may show more difficult for online pupils than for those attending traditional classes. It is important for students attending online classes to be on top of their time management skills.
Diminished social interaction
When you visualize a traditional classroom, lively group discussion, and students raising their hands to ask the instructor questions convincing comes to mind. Admittedly, these moments do not occur as naturally in online learning. For some individuals, these live interactions are a must to bring the material to life. But, it is feasible to bring more social interaction to online learning through competition, scheduled Questions & Answer sessions with an instructor, and discussion channels.
Not fit for every topic
As the heading suggests online study is not suitable for every topic as some complex topics, operative techniques, and practices for certain require a physical environment.  
Lack of practice-based learning
Online learning is oftentimes based on theory and lacks in practice-based study. Therefore, the online study lacks practical knowledge based on hands-on attempts and different tasks. For example, online learning would be a great tool to learn the theory-based side of any sports, like its history, rules of the game, etc. However, it cannot be used to transfer practical knowledge because for that we have to visit the field and understand the environment of the sport like the stadium cricket, fields for hockey, football, etc.  
Dependence on technology
Technology has driven the popularity of online study by being adopted by the younger generation. But with time we are highly dependent on online study or you can say technology. According to a report, 26% of adults don't know how to use computers so it makes it difficult for those who study online who dont know how to use computers.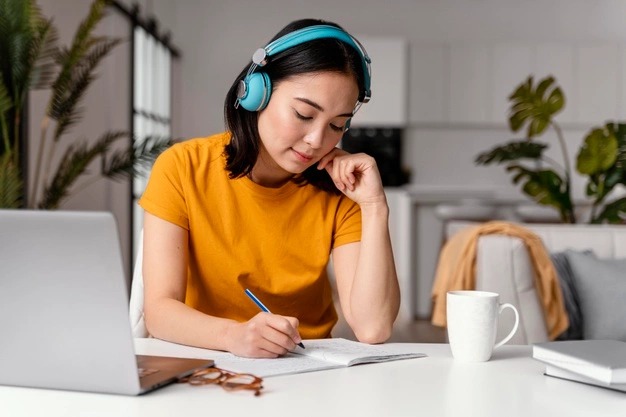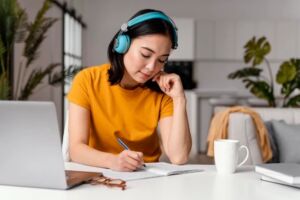 Offline study:
Pros of offline study
The other advantage of the offline study is that it helps the students to clear their doubts and clarify their mistakes when a particular subject is taught at the same time. Whereas, for online study mostly lectures are pre-recorded so it makes it difficult for students to query their doubts.

During an offline study in schools and colleges, the entire class-time is dedicated to teaching and learning.

Offline classes are also available to those who do not have proper internet connections or to those who do not have any smartphones as most of the students don't have either of them.

There is much scope for social interaction among students due to face-to-face recognition.
Cons of Offline study
Some of the disadvantages of offline study are as follows:
It is not entirely an independent way of learning.

The other disadvantage of offline study is that the students are overly dependent on teachers for every detail.

The offline study is a little bit expensive as compared to online study due to the travel and accommodation expenses and many more, if the student is coming from a place where there is no school or institution or if they are far away.

The learning can only occur between the school timing as it is restricted to fixed timing.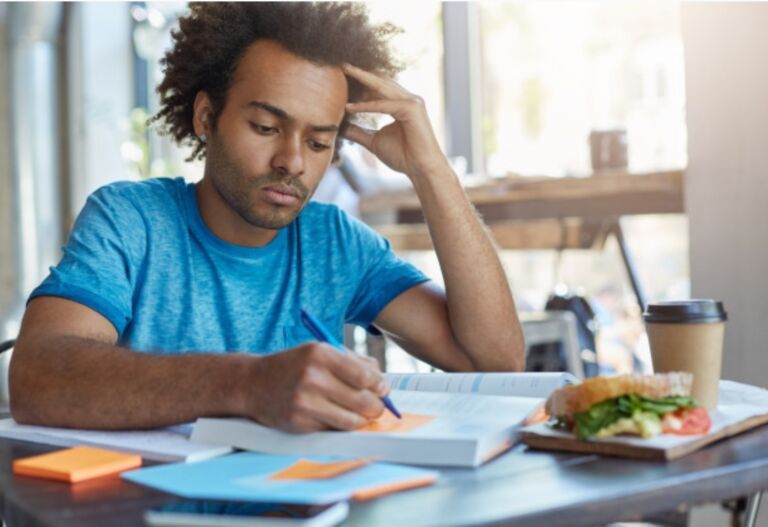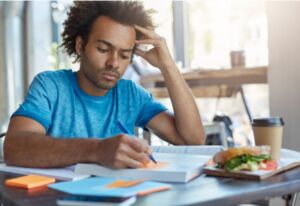 As stated above both online and offline study has its benefits and shortcomings. And that is why an education system, including both forms of study, can indeed create a compelling education in society.
As nowadays new technologies are easily accessible to the young generation which can be used for more visual and interactive study. But still, some prefer offline study over online studies as it only depends on the understanding power of students and which method they prefer the most.