Introduction:
Portuguese is a Romance language originating in the Iberian Peninsula of Europe. It is the sole official language of Portugal, Angola, Mozambique, Guinea-Bissau, Cape Verde, São Tomé and Príncipe, and Brazil,  while having co-official language status in East Timor, Equatorial Guinea, and Macau. A Portuguese-speaking person or nation is referred to as "Lusophone" (lusófono). As the result of expansion during colonial times, a cultural presence of Portuguese and Portuguese creole speakers are also found around the world. Portuguese is part of the Ibero-Romance group that evolved from several dialects of Vulgar Latin in the medieval Kingdom of Galicia and the County of Portugal and has kept some Celtic phonology and its lexicon.
With approximately 215 to 220 million native speakers and 50 million L2 speakers, Portuguese has approximately 270 million total speakers. It is usually listed as the sixth-most spoken language and the third-most spoken European language in the world in terms of native speakers.  Being the most widely spoken language in South America and all of the Southern Hemisphere,  it is also the second-most spoken language, after Spanish, in Latin America, one of the 10 most spoken languages in Africa, and is an official language of the European Union, Mercosur, the Organization of American States, the Economic Community of West African States, the African Union, and the Community of Portuguese Language Countries, an international organization made up of all of the world's officially Lusophone nations.
Proficiency in language or language proficiency or linguistic proficiency means " It is the ability of an individual to use language with a level of accuracy that transfers meaning in production and comprehension. Gaining proficiency in any language means getting a professional certificate that accredits your skills.
In this blog, we get to know about various proficiency courses in portuguese to master the language.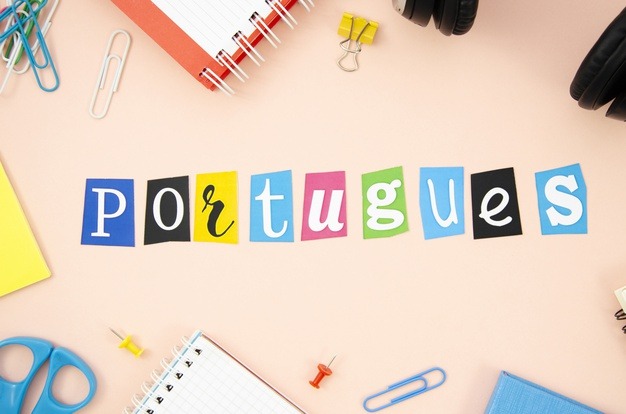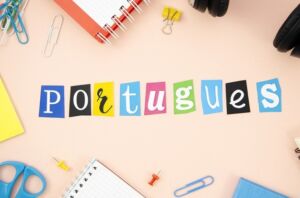 Proficiency Course in Portuguese - Course
Multibhashi –

Multibhashi is an app to learn languages in the most effective and innovative manner through the medium of audio-visual training sessions and app-based learning. Multibhashi uses an approach that will help you grasp the language quickly and be able to use it in your day-to-day situations in just a few days after you start taking the sessions. At the end of the course, they will provide you with a checklist and you can evaluate yourself on all the parameters and see where you stand. They will also provide you a course completion certificate. The price range varies from the number of classes: 30 classes to 300 classes of 30 mins each. Multibhashi has other courses as well.

Portuguese language corner

– Depending on the students proficiency, this course can be complemented with conversational classes. Group Classes (available soon) are composed of 3 to 5 people (online) and unlimited people (at home). This course type is suitable for people who enjoy socialising and want a cheaper alternative to the individual classes.

Pimsleur :

Pimsleur is not only one of the biggest names in language learning, but they also have some of the best courses.

Their lessons are well structured and build upon each other quite well so previous material is always being reinforced. The focus on conversational lessons also prompts students to actively produce the language and start speaking Portuguese from the get-go. There's no doubt that, with hard work and consistent application, students will eventually become competent speakers.
PortuguesePod101:-

PortuguesePod101 offers lessons for students from the beginner to advanced level, though there's much more content at lower levels. They have a huge catalog of audio and video lessons that cover an incredible range of topics and scenarios that you're likely to encounter on a trip abroad.

The progression from beginner to advanced levels was clear, as the beginner lessons were mainly in English and then progressed entirely to Portuguese. A necessary challenge for those wanting to become fluent! While PortuguesePod101 offers a ton of in-depth information on vocabulary, cultural context and grammar, the course doesn't offer much in terms of speaking practice.
Babbel:- 

Babbel is another huge name in the language learning industry that provides quality courses, for a variety of languages, at an affordable price.

Although the lessons are engaging and can give you a solid foundation for learning the basics, it's not a particularly unique resource. It's somewhat similar to Duolingo, though better suited for more serious students. Babbel helps students assimilate what they've learned by giving them the opportunity to review and practice the words from previous lessons. Their courses have a progressive and repetitive structure, which gives students more opportunity to reinforce what they've learned. And unlike Duolingo, their focus is on conversational language that you're likely to use if you were to visit Brazil.
Semantica: 

Semantica is a fantastic resource for learning Brazilian Portuguese as it teaches students in a way that keeps them truly engaged. Using videos about authentic real-life situations, Semantica immerses students in a Brazilian environment to help them learn to speak and understand the language.

As such, the majority of the content is primarily in Portuguese. Students using Semantica will definitely learn a lot and come away with a better understanding of Brazilian culture. It manages to be both entertaining and effective. Although there is a wealth of material to explore, there are limited opportunities for students to practice writing or speaking. The grammar analysis could also have been more in-depth. Despite this, Semantica is one of the best resources for improving comprehension skills, increasing your level of Portuguese, and enhancing your understanding of Brazilian culture. A win on all fronts!
Lingodeer:

Lingodeer isn't as well-known as some other language learning apps, but it's effective at teaching various languages, such as Portuguese. It's a great way to get an introduction to Brazilian Portuguese as it's super easy for anyone to learn the basics.

It includes plenty of opportunities for students to review what they've studied. Even better? It uses a variety of exercises to ensure students have a well-rounded education and are less likely to get bored with the content. While Lingodeer is a great starting point, those wanting to become fluent may have to look elsewhere as it lacks the conversational aspect and more advanced lessons that other courses have.
Mondly:

Mondly's language courses are below average and unsuitable for those wanting to properly learn Portuguese. Although it does include features such as voice recognition technology and a chatbot to help students practice conversations, it's unlikely to teach students anything beyond simple conversational skills.

While it includes quizzes and challenges, the lessons are quite limited and only rely on repetition while lacking important explanations. Overall, Mondly is cheap enough that it wouldn't be a huge mistake to use, but other courses in the same price range are quite a bit better.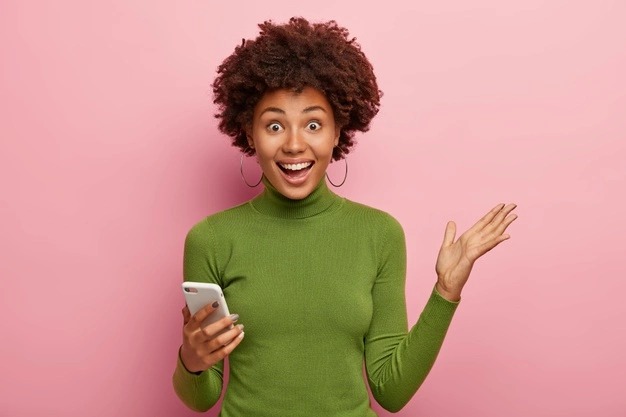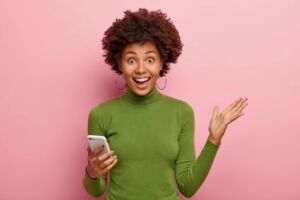 These were the top online Portuguese Proficiency Course, Training, and Certifications program available online that can assist you in your learning journey. 
Wishing you a happy learning time!
Good Luck!!!