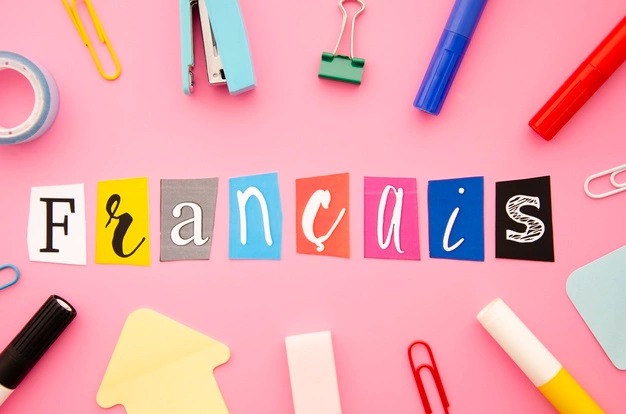 THE 9 TIPS - ULTIMATE GUIDE BOOK!
1. FrenchPod101
It has audio and video lessons based on real French conversations that focus on listening comprehension and pronunciation.FrenchPod101 releases new content every week, so its material is always current and relevant.
 First, you can start with a free trial for 7 days, and after that, you can sign up for a basic plan. The basic plan includes unlimited access to all the audio and video lessons, notes, and a list of 100 French core words and phrases.
2. Rocket French 
This language learning program has interactive audio lessons. Each lesson is 20 to 30 minutes long and it is followed by reinforcement activities like games, flashcards, and culture lessons. so you can practice your pronunciation using voice recognition.
This is available in a mobile app, where you can track your progress and keep practicing. First, you can start with a free trial, and later on, you have the option to purchase the program and obtain lifetime access. 
3. Babbel 
It offers 12 different language options where the learning method involves conversation and real-life dialogue.
Each lesson is 10 and 15 minutes long, where you can use realistic scenarios and interactive dialogues to help you learn. It uses the spaced repetition technique to help with long-term memorization, to appeal to both visual and auditory learners.
4. Rosetta Stone
This is one of the most popular self-paced language learning systems which offers 25 languages. This learning program is fully immersive, where you will be exposed to intuitive communicative contexts by replicating the way we learn our first language naturally.
You can access their system on your desktop, tablet, or mobile phone, where it includes a phrasebook, audio companion lessons, stories, and instant feedback using voice recognition software. Besides, some plans this has live tutoring to practice with a native speaker online.
5. Lingoda
Here the French classes are taught by experienced teachers who are all native speakers in life with all the different time zones, so you can attend the classes at any time by where you stay. You can alternate your teachers so that you can be exposed to different accents.
6. Live Lingua
This is an online language immersion school where you will find 28 self-paced French courses which you can take for free with courses from the FSI (Foreign Service Institute), DLI (Defense Language Institute), and the Peace Corps.
Their main aim is to offer lessons in 11 different languages with experienced teachers through the online platform Skype. All the teachers are well-trained and  French native speakers.
7. Frantastique 
This French program provides self-paced lessons based on stories with current topics. They will be entertaining and humorous, to keep you engaged and entertained.
It has a daily lesson that is delivered to your email or the app, where each lesson will take about 15 minutes a day, includes exercises, videos, text, dialogues, conjugation tests, and mini-lessons. In addition to this, they facilitate long-term memorization, and at the end of each lesson, you can find some interesting cultural content.