Introduction
When travelling to South Korea, it's a good idea to learn the language. Korean is a language that many people want to learn so that they may converse with their Korean friends and in-laws, or converse with their significant other in his or her home language. It's no wonder that many people desire to learn a new language these days, and they've chosen to learn Korean due to the popularity of Korean Dramas, K-Pop and Korean culture.
There are a variety of reasons why you might wish to learn how to study Korean as quickly as possible. To begin with, South Korea boasts the world's 11th largest economy. Furthermore, with over 77 million speakers, Korean is the 12th most widely spoken language in the world. In this blog, we'll look at a few different approaches to learning Korean for effective worldwide communication. Any foreign language can be learned in a variety of methods. All you have to do now is pick the one that best meets your demands.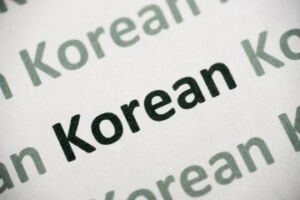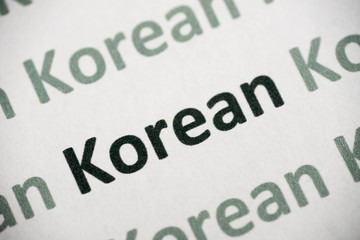 Learning Korean:
1. Learn The Korean Alphabet (Hangul)
Studying the Korean alphabet first is a good method to start learning Korean (Romanised as Hangul or Hangeul). It is far superior to Romanized Korean in terms of precision. In the long term, knowing Hangul will make learning Korean much easier. It's a relatively easy alphabet to pick up. If they have the right instructional materials, most individuals can complete them in one hour.
Having ways to integrate Hangul with the English alphabet is an important aspect of good instructional material. The majority of people attempt to memorise Hangul.
2. Build Your Vocabulary
It's time to start extending your vocabulary after learning Hangul. Start with the fundamentals, such as numbers, days of the week, and basic conversational phrases, and build your vocabulary from there, depending on why you're learning Korean.
Write down new terms you learn in a notebook as you learn them. The simple act of writing words down will assist you in practising Hangul and memorising the term. It's even better if you can come up with a clever image or storey to assist you to remember the word.
3. Label Everything
When it comes to learning Korean quickly, sticky notes must be your best mate. To help you identify the vocabulary word with the object, use sticky notes to label certain home items with their Korean names. Turn to Korean resources and textbooks for inspiration and vocab assistance.
Before looking at the sticky note, challenge yourself to identify the correct word as you pass these items or areas in your house. You won't even need to look at your checklist in a few minutes.
4. Konglish is Your Friend
Take it easy on yourself and start with some Konglish if you want to learn Korean rapidly. Many "Konglish" (Korean+English) terms are used in regular conversation.
The pronunciation and meaning of loan words are derived from the English word. These words are easily recognised since they sound exactly like the English word, but with a Korean accent.
5. Discover your Learning Style
Understanding your learning style is a basic yet vital strategy for learning Korean quickly. Three primary types of learning exist:
     

Visual (learning by seeing)

     

Auditory (learning by listening)

     

Kinesthetic (learning by actions)
Things like memorising new terminology will become a lot easier if you use specialised study strategies that work best with your learning type. To find out which strategy works best for you, take the learning styles test here.
J6. oin language exchange communities
Language exchange groups are excellent resources for learning about a country's language and culture. Communities play an important role in encouraging long-term dedication to studying Korean. This is a fantastic method to learn from others in a group setting. It's best for developing listening and speaking skills, but it can also be used for other purposes. The structure is needed.
7. Set SMART Goals
All of the above are good techniques for learning Korean quickly, but if you don't have particular goals in mind, you may become overwhelmed by the amount of new material you're taking in. Set SMART goals to help you develop a learning approach that includes healthy milestones and keeps you motivated to move forward.
Determine why you're learning Korean and make a list of concrete, quantifiable, achievable, practical, and time-bound goals to help you stay on track. Your Korean teacher will map you a clear path to fluency, complete with SMART objectives.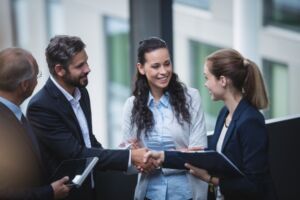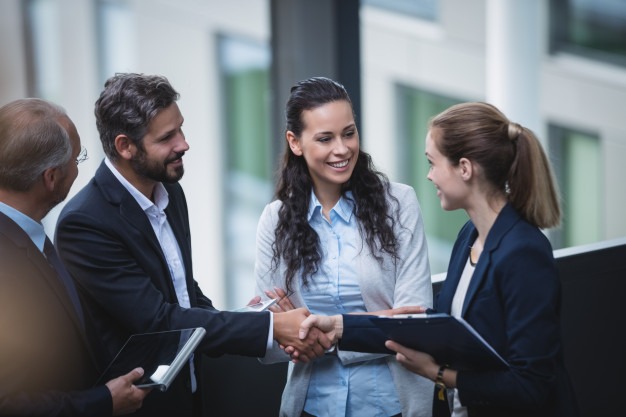 Learning languages is usually enjoyable, in some manner. Multibhashi Learning Lessons Solutions are a good choice whether you want to study Korean at a beginner, intermediate, or advanced level. They provide expert-led online classes in a variety of foreign languages. This course will provide you with a wealth of information.