Introduction
French is a Romance language of the Indo-European family. It descended from the Vulgar Latin of the Roman Empire, as did all Romance languages. French evolved from Gallo-Romance, the Latin spoken in Gaul, and more specifically in Northern Gaul. Its closest relatives are the other languages d'oïl—languages historically spoken in northern France and in southern Belgium, which French (Francien) largely supplanted. A French-speaking person or nation may be referred to as Francophone in both English and French.
French is an official language in 29 countries across multiple continents,most of which are members of the Organisation internationale de la Francophonie (OIF), the community of 84 countries that share the official use or teaching of French. French is also one of six official languages used in the United Nations. It is spoken as a first language (in descending order of the number of speakers) in France; Canada (provinces of Quebec, Ontario and New Brunswick as well as other Francophone regions); Belgium (Wallonia and the Brussels-Capital Region); western Switzerland (Romandy—all or part of the cantons of Bern, Fribourg, Geneva, Jura, Neuchâtel, Vaud, Valais); Monaco; parts of Luxembourg; parts of the United States (the states of Louisiana, Maine, New Hampshire and Vermont); northwestern Italy (autonomous region of Aosta Valley); and various communities elsewhere.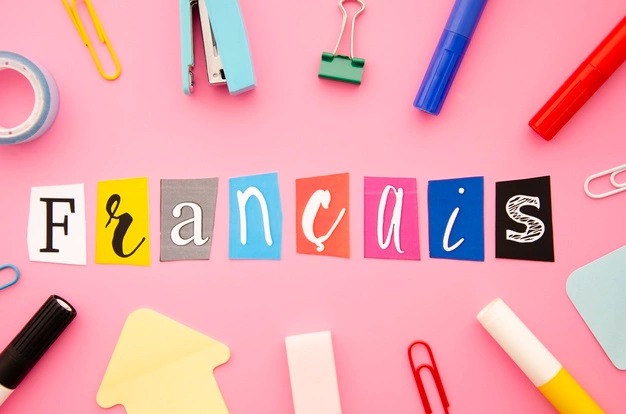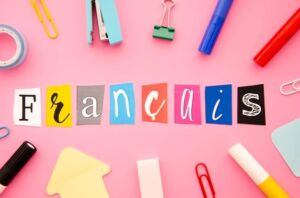 What are some great books to learn French?
1. "Hygiène de l'assassin" by Amélie Nothomb
Hygiene De L'Assassin (French Edition) (Littérature)This is a strange little book written almost entirely in dialogue. The story consists of different journalists interviewing a famous novelist, Prétextat Tach, who is dying. Tach, an obese, misogynistic monster of a man, is an unpleasant yet highly entertaining character. He makes a game of avoiding questions about his personal life and driving away his interviewers, among whom a contest develops to see who can dig up any interesting information on the novelist. The interactions between Tach and the interviewers make for fast and absorbing reading, and the mystery developing around Tach's past and personality will keep you glued to the page.
2. "Un soir au club" by Christian Gailly
Un soir au club (Double t. 29) (French Edition)I had to include at least one French piano drama. If you continue to read in French or watch French movies, you'll find a lot of stories in which some part of the plot hinges on a character's ability or inability to play the piano. File this away for further investigation as you progress.The protagonist of this drama, Simon Nardis, is a former jazz pianist and alcoholic who had to give up both habits to stay on the straight and narrow. In a single night, he breaks with years of abstinence and returns to his two loves. Written in sharp, snappy prose, "Un soir au club" reads like hot jazz and quickly draws you in with its seductive pace. Gailly often uses short sentence fragments for emphasis, which helps direct the reader's attention to grammar and phrasing.
3. "Bonjour Tristresse" by Françoise Sagan
Bonjour Tristesse (Best) (French Edition)It's difficult to find a comparison for Sagan in English-language literature. My mother, who lived in France in the sixties, gave me her copy of "Bonjour Tristesse" while shrugging it off as a silly, guilty pleasure. For this reason, I came to think of it as something along the lines of a trashy romance novel.
I was surprised to find it was a lot better than that. The plot centers on a teenage girl's relationship with her womanizing father, and how his love life influences and becomes entangled with her own. It retains the fast pacing and quick gratification of a romance novel, but reads more like a soap opera condensed into novel form, and draws you in with charisma and personality.
4. "Pietr-le-Letton" by Georges Simenon
Pietr Le Letton (Ldp Simenon) (French Edition)This novel by Simenon introduces Commissaire Maigret, who appears in many more novels and stories. By many, I mean more than a hundred. So if you develop a taste for following Maigret through his methodical, character-rich investigation processes, you'll have taken on an excellent habit for your French learning.
The prose in this novel is still a little rough compared to the easy, relaxed pace Simenon developed in later works, but it familiarizes you with Maigret and Simenon in a story that takes the detective through a variety of locales in different social strata.
5. "Coule la Seine" by Fred Vargas
Coule la seine (CHEMINS NOCTURNES) (French Edition)This collection of three mystery stories is a nice sampler to get you acquainted with another French detective, Commissaire Adamsberg, who appears in several Vargas novels. Vargas is a historian who incorporates her knowledge of history into her books, creating rich, eccentric characters who have the education necessary to make her plots play out in a satisfying way.
Every native English speaker learning French at some point encounters doubts as to whether what they're doing is really useful. For this reason, you may find Vargas comforting. She creates characters who are armed with unexpected facts that end up applying to real-life situations. These tendencies are not all fully explored in this collection, but you'll get an idea of Adamsberg's personality as well as the charm of the style and characters you'll find in the novels.