Introduction
In northeast Asia, the Korean peninsula is home to the Hanukmal (Korean: ). An estimated 4,000 years ago, the Korean peninsula and Manchuria were colonised by Korean ancestors. The Paleosiberian-speaking settlers were either displaced or assimilated by the newcomers. During the first millennium BC and the first millennium AD, many Korean tribes were established in these locations.
There are a number of theories about the language's origin and affiliation. Due to Korea's long history of contact with Chinese and Japanese, it is difficult to determine which language group it belongs to. South Korean theory holds that Korean is an Austronesian language family.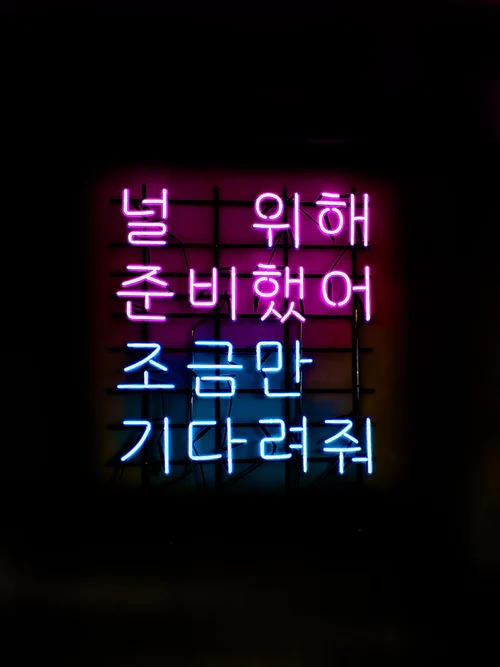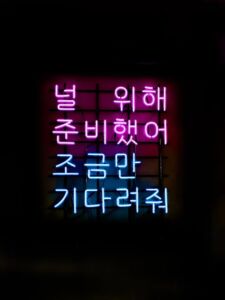 Fortunately, there are several such ways to to easily learn Korean wherever you are:
Watch like a local but dont talk like a local! Start by watching movies, K Dramas, or TV programs in Korean, with English subtitles picking simpler easy to understand slow speech titles, from online search or leads from native Korean friends. Once your Korean proficiency progresses to a higher level, you may switch to suitable movies, TV and radio programmes for native speakers. You could also try answering dialogues in the programme. When posed with a question in Korean never try to answer in monosyllables to impress. Native speakers may use that but you're not one and you need practice. So always speak in full Korean sentences. Keep up on hot news and current events in Korean-speaking countries to be able to start some great conversations, besides improving vocabulary and cultural knowledge.
Listen Actively with your undivided attention

to as many authentic online audio resources you can find such as podcasts, YouTube song list,Spotify song list, audio books etc. Pay close attention to everything especially if its repeating multiple times! Build up learning vocabulary, with sounds, accents, intonation or phrasing. You need to bring attention to them. That's why it's very important to listen actively rather than passively listening and multitasking. Listen to the Audio without text – audio alone. Don't read the text in advance and don't follow along with it as you listen. The point here is to focus solely on your aural skills and see how much you can understand without any visual aid. Don't be in a hurry! The first time around, you probably would have identified one or two key words or ideas. But as you repeat the audio, and listen again you can actually see yourself pick more words or phrases you may have missed the first time. Repeating thid exercise more times will enhance your listening significantly. Read through the transcript and check how much you understood from your listening. Assess if you were able to get the 'gist'! Once you've read through the text a few more times and looked up any words you didn't understand, you should now listen to the audio again a couple of more times while you read along with the text. This is the one time during the process that you're using aural and visual stimuli together, so take advantage of it. Try to connect the written words to the sounds and pay special attention to phrases or groups of words and how they're pronounced.
Learn from apps

Duolingo- Duolingo uses interactive games and bite-sized lessons to teach you Korean. Basic lessons such as greetings, numbers, and names are taught first to beginners. A placement test is required for advanced students. Memrise is a flashcard app that uses mnemonics and SRS to help you memorise Korean characters. You will select your own course and study it, after which Memrise will quiz you on it using fun games in which you will earn badges and virtual rewards. Skritter, like Anki and Memrise, uses SRS, but it also has a smooth on-screen handwriting feature that you can use to actively recall how to write Korean characters wherever you are. Anki is an app that uses SRS. You can make your own flashcards or use pre-made ones. You can then rate your card knowledge as "Hard," "Good," or "Easy." Anki's best feature is that it is open-source and easy to customise.
Do some Korean every day. It's much better to study for 15-20 minutes each day. If the First Golden Rule of language learning is practice every day, then the Second Golden Rule is not being afraid of making mistakes. Don't just Study, Practice aloud fearlessly! Studying is when you simply learn new grammar, expressions or vocab from a textbook but Practising is when you take this Korean knowledge further and try it out in the real world. Read for pleasure. Avoid focusing on short passages and studying them in minute detail or reading copiously. Read error free materials. Learn the difference between intensive reading and extensive reading.
Go shopping in Korean. Seek out any local immigrant community that speaks Korean and shops they use. Take over running errands at home and visit these shops to be forced to read some Korean labels, besides finding a possible future conversation partner. Volunteer in Korean. Get involved in your community with people who speak your target language. Schools, nonprofit organizations, libraries, places of worship, medical clinics, immigration services, ESL classes, to meet some native Korean speakers both to practice and make a difference.
Find a conversation buddy or join a conversation club – If you really want to immerse yourself without leaving home, you need to find a conversation partner – a native Korean speaker who is willing to help you practice. Search the Language Exchange Apps such as Tandem or HelloTalk, for meetups, clubs or partners through local, online or social networks. If you don't have a learning buddy, you can practise by speaking to yourself or your pet! Listen to free podcasts! 
Have fun. Pick up reading as a habit. Start with the Korean version of your younger sibling's books. Practice writing through a journal  that can be used to take notes, make vocabulary lists, internet slangs, commonly used slangs, about your day, or simply keep track of your Korean learning process. Create a vocabulary notebook for yourself  the classic way! Label things in your home and study. Put Korean labels on the things you regularly use stationary, books etc.to improve your vocabulary. Change your device language settings, your social and online media language settings to Korean! This is an excellent way of making Korean a part of your everyday life. Download some Korean hits. Search for games in Korean to play or connect with Korean-speaking players when playing. Play Korean board games with fellow learners or native speakers. Look up for Korean blogs and videos related to your hobbies.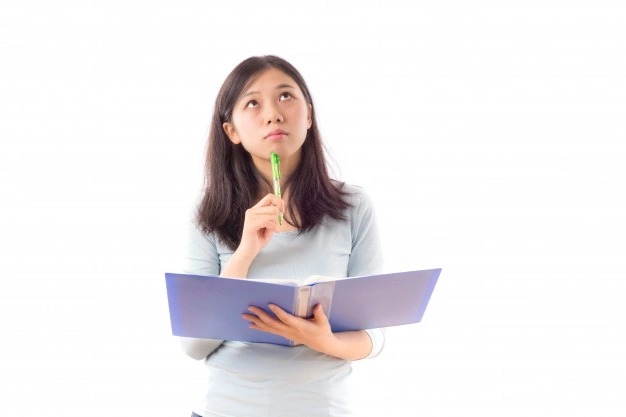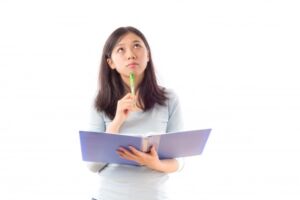 Conclusion
There are 48.5 million speakers of Korean in the Republic of Korea (South Korea) and another 23.3 million in the Democratic People's Republic of Korea (North Korea). In addition, Korean is spoken by some 2.7 million people in Chinese provinces bordering North Korea. Korean speakers are also found in large numbers in Japan and Russia, the U.S., Singapore, Thailand, and many other countries throughout the world. The total number of Korean speakers worldwide is estimated to be around 77.2 million.
Learn Korean. Start today.