What are the pros and cons of learning Korean?
Introduction
Modern Korean or Kugo, spoken in East Asia; specifically, North Korea (officially the Democratic People's Republic of Korea) and South Korea (officially the Republic of Korea)  where it is known by names Hangugeo in South Korean; and Chosŏnmal in North Korean! Korean language 
originated from Middle Korean, that in turn evolved from Old Korean, and finally they all came from the Mother language – The Original Proto-Korean language, which is believed to have originated in Manchuria, Korean, is  an honorific language that emerged around the 15th century. The early Koreans are believed to have coexisted or assimilated with the descendants of the homogenous Japonic Mumun cultivators in the south of the Korean Peninsula, according to the study. As a result of a later founder effect, the internal variety of both language families decreased, resulting in the development of a single language during the unification period from 600 to 1400.

While Korean itself isn't a good option if you plan to make a living, learning any language is very enriching. Thus we begin our blog by talking about the pros of Korean language
Korea is a good country for many things. Korean language is and will stay helpful only if you are in Korea or if you marry a Korean. It will also help you to communicate with his/her family. 

If you live, work, or study in Korea, of course Korean language will help you in your daily life,

Teaching English in Korea would be the best use of the language, but with limitations! Being an interpreter is also a viable option, but you would need to be very good! 

But of course, high-end talents in any market are always in a state of shortage.

Korean, may find use in the tourism industry as a tour guide to service Korean tourists who need guidance or hard-to-obtain information; since English is not spoken by most local people in different countries. 

Korean language may also find use in the medical field to be able to help a Korean abroad in an English-speaking country. Official interpreters are the best but should the need arise, who would say "no" to someone who can communicate well with non-English speaking patients? A little goes a long way sometimes.

There however, remain quite a few positions in the contemporary Chinese job market that require the ability to speak non-English foreign languages. I see a lot of big-scale companies like Huawei, TouTiao and so on offering positions that require candidates to be equipped with both professional and non-English foreign language skills. 

Korean is great if you wish to make international friends. Learning Korean makes you wiser and more open-minded as you get the chance to explore a whole new world and culture that you would not know unless you learn their language. Without learning the native language of your friends, it is usually hard to maintain long-lasting friendship. Through language apps, you can talk to Koreans and share things about your country while educating them.

It is indeed possible to use English get away with it but like what Nelson Mandela's said — "If you talk to a man in a language he understands, that goes to his head. If you talk to him in his language, that goes to his heart." 

A master's in my knowledge seems like a waste of time and money if you aren't planning to translate or interpret, yet studying Korean can benefit learners from taking up exchange programs in Korea during your undergraduate term. Oriental and Western learning experiences during the undergraduate study, will make it easier for a learner to develop a broader international perspective. Over 80% of Korean universities offer scholarships if you provide them with an English certificate such as IELTS or TOEIC. English countries themselves don't do that.

It is never too late to enjoy good books written in the target language. Being able to read books in Korean, without having to rely on translations, will be such a delight for an avid reader like me. Korean language is beautiful and it is always fun to add new titles to your never-ending reading list.

I believe you wish to pursue Korean after receiving inspiration from K-Pop. Kdrama or K-Pop fan but because of hallyu. 

You can have direct and unlimited access to the Korean (contemporary) literature in its original form.

Korean language will help you keep a balanced view on the global events that involve any of the two Koreas, and be able to identify fake news in comparison to the actual one available in Korean and/or by having conversations with natives and to find their point of view.
Now for the Cons
Let's discuss the critical few first 
South America, Africa, Arabic  and developing countries in Asia will be the next four fastest growing markets in the future. And nobody speaks Korean! It is estimated that French and Spanish will overtake English as the world's most widely spoken languages.
Due to the fact that the Korean economy is largely export-driven, Koreans will always be trying to adapt to foreign languages rather than foreign customers who are trying to adapt to Korean. South Korea has a very small market size. In the United States, the elderly are on the rise. Students from Korea have visited Africa and the Arab world every year for the past few years to learn their languages and cultures, because these countries represent the future in terms of economic development and partnership opportunities. 
Korea isn't a country where you can immigrate like those Western English speaking countries. And even a spouse visa isn't the same as a "real" permanent resident visa. 

Objectively Korean language is far away from being a great choice for 99% of non-Koreans around the world. Korea was economically doing much better a few years ago than now. 

Infact immigration policies were laxer a few years ago but they are way too unfriendly now.

Korean language doesn't have much scope  for a career. It isn't a predominant language in the world and will never become one for few simple reasons:
The Korean population has more chances to decrease than to increase in the near future.

Korean language cannot become an important language because even Koreans themselves learn foreign languages, especially English. Koreans are amongst non-English speakers who spend the most time and money learning English.
The rate of foreign students who stay to work in Korea after their studies is one of the lowest in the world despite President Moon's changed policies to increase the rate. Most expatriate workers in Korea who don't marry a Korean spouse, leave Korea. 

Korea like its neighbouring East Asian countries isn't indulgant in immigration, but features in lands of emigration with still very vigorous xenophobic foreign policies towards foreign immigrants to limit the amount. 

In fact, interracial marriages have decreased in Korea for years now. 

Korea has also reduced the amount of foreign workers in some fields, especially English teachers. For a simple reason that, Korea isn't ready yet to accept foreigners at a higher rate and become more multicultural, or at least less homogenous (Foreigners can renew their contract and visa for a maximum of 4–5 years) but it has also put limits on some professional visas to disable foreign workers from renewing their contracts for more than once. This is imposed not to reduce the English influence but to favour local workers.

New generations of Koreans are themselves having a

tough time finding jobs

in their own homeland despite it being a homogenous country with over 96% of people being ethnic Korean, as of now. Soon there will be a day when the borders will close for Non Koreans and most expatriate workers who aren't married to a Korean spouse categorized as temporary people living and working in Korea.

Now you may be thinking, if not IN Korea, then OUT OF Korea, Korean language WILL BE useful – when you work for an overseas Korean company or foreign company working with Korea. Some positions would certainly require you to make contact with Korean representatives who can only speak Korean or, directly reside abroad in a Korean speaking country where most of the company clientele is alien to English; in this sense Korean as a foreign language is irreplaceable. But, there's a catch to it. 99% of these companies prefer to hire overseas Koreans and with a widespread large Korean diaspora abroad non-Koreans hardly stand a chance!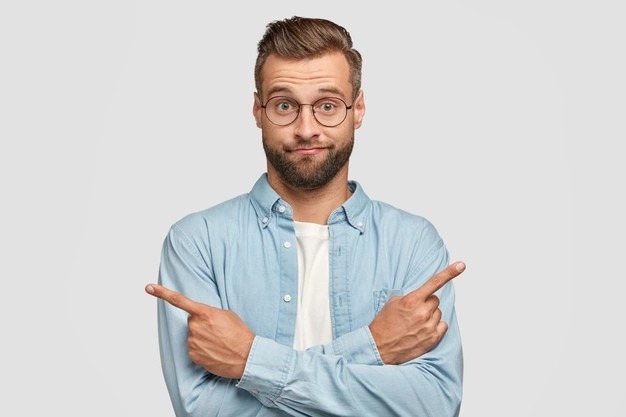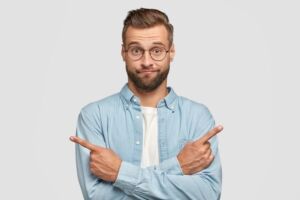 Finally 
Being trilingual is still a lot better than being monolingual in today's competitive job market. Good opportunities do not come everyday but when they do, one needs to be ready to be able to seize them.
Learn Korean. Start today.