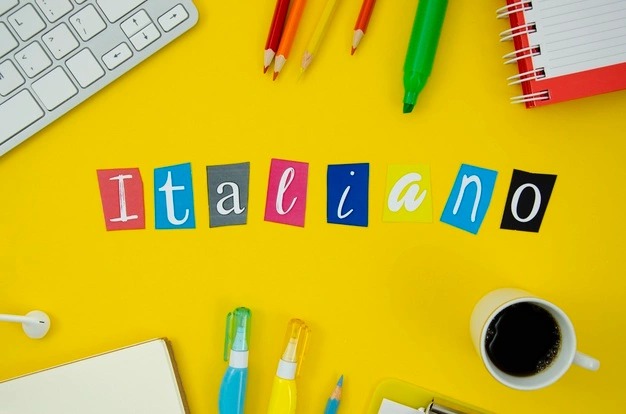 Introduction:
The Latin language came from the Latium region of central western Italy, where the city of Rome was established. During the Roman Empire, it became the capital city. Latin represents two different languages — classical Latin and vulgar Latin. Classical Latin was mainly a literary language to preserve Roman history, literature, military, etc. The written work of Marcus Tullius Cicero, a Roman philosopher, writer, and orator, is now a valuable source of information. Vulgar Latin was an informally spoken, group of vernacular dialects and varieties of Latin. After the fall of the Roman empire, Vulgar Latin slowly and gradually drifted into the Romance languages.
Italy is home to more than 62 million individuals and is ranked 23rd in population size when compared with other countries throughout the world. Learning Italian means empathizing with a country steeped in the arts, architecture, music, and food. Birthplace of the Roman Empire and major center of the Renaissance, culture on the Italian peninsula has flourished for centuries. In this article, we'll lay out the stages of learning Italian in a fun and easy way
Stages of learning Italian:
Italian Vocabulary

– Many English words come from Latin, so when you see the Italian words artista, università, educazione or credibile, for example, you'll probably have no trouble guessing their English equivalents. When it comes to vocabulary, you're going to find a lot of words in Italian you already recognize. As mentioned above, Italian derived from the vernacular Latin spoken by the common people in the Roman Empire. Of all the Romance languages today, it's actually the closest to Latin, so if you've ever studied Latin, you're already at an advantage learning Italian.

Learning through Italian With Software And Apps

– Mobile apps and desktop software are ideal for people who want language learning to be a flexible, on-the-go, and more noncommittal process. They let you learn at your own pace and on your own schedule, so they're ideal for people who are busy and less able to commit to a regular routine. On top of that, more top-tier apps and products often don't come without a price. You might find yourself paying an up-front flat fare or a monthly subscription for higher-end products. Sure, there are free apps and software out there, too, but you often end up sacrificing quality in the end, diluting the power of your learning experience.

In-depth Reading

– Hour number three of our Italian learning regimen brings us to an activity that I love: Italian in the wild! Reading is a great way to review vocabulary and grammar as well as grow your competency in the language, so this is a natural progression from steps one and two. Re-read the text with the words you've looked up. This should make for a smoother reading experience and help you solidify the words in your brain. While you read your chosen text, keep a notebook handy. When you come across a new word or phrase, write it down in the notebook and translate it.

Basics Of Italian Grammar

– Verbs are key elements of any Italian sentence. Whenever you want to express that someone or something does some action or is something else, you need an Italian verb. Italian modal verbs take you a step further in being able to express yourself. In English we say things like "must eat," "would go" and "can see." In Italian, you can do the same things with Italian modal verbs like potere, meaning "can" or "to be able to," and dovere, meaning "must" or "to have to." When you use Italian modal verbs, also called Italian helping verbs, you conjugate the modal verb itself and leave the main verb in its infinitive form.
Conclusion-
Multibhashi's Italian courses are affordable, accessible online and on mobile devices, and proven to strengthen your writing, reading, listening, and speaking skills. Try a free Italian lesson with Multibhashi and see for yourself how quickly you'll be on your way to speaking Italian with confidence — like you've always wanted to!