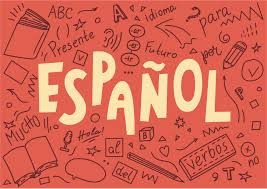 Introduction:
As it is with learning any new skill, learning Spanish also has different stages. How long each stage lasts would depend on your experience with other languages, your native language, how gifted are you in picking up a new language, and many more. I am giving a few stages in learning Spanish or any new language and what you can do to improve and move to the next stage.  
Stages of Spanish learning:
The first stage is of an absolute beginner or newbie. At this stage, it is possible that you are very excited and are looking forward to learning Spanish. Whether it is simple conversational Spanish or a deeper level of understanding of the language that you are looking for, learning the alphabet and phonics is a very important step. Understanding the sounds of the letters and how to pronounce the words with them is an essential part of learning Spanish. This is also the stage where you learn some basic vocabulary, grammar, and sentence formation.
Joining an online beginner course can be your best bet at this time as you can learn the basics perfectly and move in the right direction of learning.
The second stage is where you might get stuck or even feel frustrated at times. There may be times when you have spent enough time learning the vocabulary and grammar rules and even make simple sentences in Spanish, but you may still find it difficult to understand a native Spanish speaker or answer them correctly. This stage may make you feel frustrated as you feel stuck even after all your practice.
At this stage, you need to move away from the textbooks and put your learning to real practice. Find different ways and scenarios where you can communicate with people in Spanish. At this point, you can make mistakes and never worry about them because from the way you speak people can understand that you are still learning and are willing to help.
The next stage is where you are able to hold a simple conversation but have a long way to go in carrying out a conversation comfortably with a native speaker understanding all the slang and Spanish phrases.
At this stage, you can join a class that helps you move from an intermediate level to an advanced level of speaking Spanish. You can also immerse yourself in Spanish or create a Spanish atmosphere at home through videos, movies, music, etc.
The final stage is where you are able to hold a conversation fluently with the perfect or near-perfect accent like a native speaker. Also, you can even enjoy reading and writing at this stage.
This is the stage where you are able to enjoy Spanish movies without any subtitles, can read a few pages of a book without referring to a dictionary and even understand the slang and other nuances used by the native speakers.  
Finally,
It is fine to feel frustrated at times. Continuous practice by keeping yourself motivated through the reason which initially prompted you to learn Spanish is the most important aspect of this journey of yours. Use of the best resources, understanding your learning style and using an approach that best suits you, and finding new ways to continuously practice Spanish can help you move from a newbie to a fluent Spanish speaker.